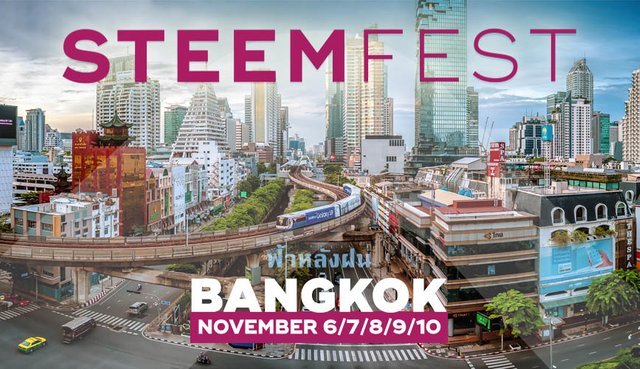 I'm all set and ready to go! But then again I always am ready to go because I live out of a backpack! haha. Yeah, lets go! I love Thailand. I was going there anyway, but since steemfest was announced I had to simply plan to be there to a specific date, which was fine as I was thinking early November to be in Thailand to begin with.
So my road to steemfest has come with a very interesting twist over the past month. I've gotten very good at being single and traveling the world alone, even though I'm almost never alone ;) About a month ago I met a lovely French Peruvian Girl and we hit off incredibly well.
I was only in Peru for three days and we met and went out for a drink. The next thing I know is that 10 days after saying goodbye she came to visit me in Playa Del Carmen Mexico for two weeks! We had such a great time together I ended up coming back to Peru with her! My road to Steemfest was to go alone. Stay in Mexico until the end of October then head out to Bangkok from there.
Since I met my lovely and beautiful girlfriend; we are now going to Steemfest together. She is thrilled to quit her very good job, live off investments and part-time work from her computer like I do, and travel the world with me. So at the moment I'm back in Peru staying at her apartment in the Miraflores area of Lima.
I'm helping her organize her life to live out of a backpack too! So we can travel the world together! She says she's never been this happy and excited about life. I'm thrilled to have her excellent company and bring her to steemfest. I gave her the handle @miss-travel-pro which I've been saving if I ever meet the right girl. She plans to start blogging sometime down the line; but she already has her steemfest tickets and plane tickets, and together we are getting ready to go.
So the specific road to Bangkok for us is in budget travel fashion. We got great tickets for about $200 dollars from Lima to Tampa Florida to see my dad for five days. Then November 2nd we fly from Tampa to LA for just $150 dollars. Then we found great tickets on Hong Kong Air taking us from LA to Bangkok on November 3rd for $300.
We'll stay in Thailand/ South East Asia until the weather gets nice in Eastern Europe which will probably be around April giving us a nice five or six months to go island hopping and enjoy this part of the world. This will be my third consecutive winter in Thailand and South East Asia, and it's starting to become my regular winter home. I just love it there.
We still have not decided on where we will stay. This weekend we'll be looking on Airbnb and agoda.com for good deals for accommodations in Bangkok and then compare the price/value to staying at the recommended hotel for steemfest.
The place I usually stay in Bangkok is about 12 dollars a night with room service and swimming pool. I know what to expect and for how much as my first time in Bangkok was now about 16 years ago. Regardless I can say that the place @roelandp chose is a good deal, and would be going for hundreds of dollars a night in any major city in western Europe.
Here is a photo of my girl and I the day after we met. Her name is Gaby and she is a sweetheart! Thanks for taking the time to read and see you at Steemfest Four!