This is part 2 of 3 Road to Steemfest Catching Up contest post.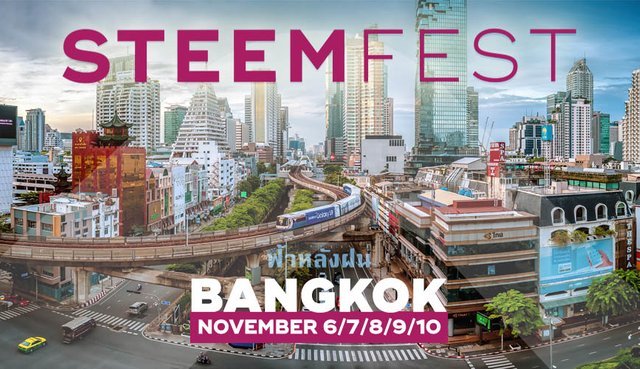 photo from @anomadsoul's post
Who Would You Like to Meet in Thailand?
I want to meet the people behind these usernames and avatars. Last year, the small Filipino community of Steemians had a meet up in Quezon City in Metro Manila. It was funny that we call each other by the username and not even our nicknames! It was also nice to talk to people about topics that I wouldn't be able to discuss in other places, like cryptocurrencies. Some people give a "you-are-weird" look when I mention the word cryptocurrency!
There's just a lot of people I want to meet in Steemfest. Online, I have met a lot of amazing people since I joined Steem. Sadly, some of them has left or are just inactive for now. I was also inactive for months. Life happens IRL too. Thankfully, the people I have connected with are still active and are even making things happen on the blockchain.
Travelfeed team
One of the first groups I joined here is the @travelfeed team. I've been active and inactive but the team remained consistent and is now growing even faster. I am still a moderator at the TF server and have been in communication with them. I am so excited to meet the team members who will be attending, although, I wish all of us could! From the team, I'm excited to meet the TF founders - @for91days and @jpphotography, and my co-moderator @livinguktaiwan.
LOA team
Another team I joined was @ladiesofasia and we can't miss a meet up in our home continent! Not all of us are near Thailand but it is still a lot easier than somewhere outside Asia. From this team, I'm excited to meet the beautiful ladies - @livinguktaiwan, @travelgirl who I already met last year, and @elizacheng.
And All You Steemians!
Of course, they are not the only people I want to meet. It would be great to get to know other Steemians from other teams or tribes. At the end of the day, we are still part of one bigger team.
Below are my other entries, from the most recent: