Yes a new episode of the road to Steemfest series! For sure this week will be an icebreaker. Really some cheeky questions hehe loving it. Curious to find out if all the Steemians will answer the last one before we meet in Krakow! I cheated a little bit on this freewrite. I had to do it in two sessions because I ran out of time during the week. Lots of time I lost in traffic here last week, and the weekend was filled with family things. Yes driving my sister and her friends around in search for a wedding dress did win from taking time to finish this freewrite at once. Sorry!
Tomorrow I'll leave, did the last preparations today like shopping some Dutch candy and been to the physiotherapist for some new magical tape. Only need to put everything on and in the car and then I'll be off to Krakow. Will drive with a small detour to pick up @mrprofessor at the airport in Frankfurt. So @riverflows, the longtime awaited picture will be there. Now let's get started with those questions!

1.- Tell us your most embarrassing moment in life. It doesn´t matter if it was when you were 6 years old or if it was last week. Come on, open up.
Ok I have a lot to tell I assume... But I think the one my friends enjoy the best is the night we went for dinner in Reykjavik. We were there so a friend of mine could go out with an Icelandic girl. She asked us to join dinner with them. Well the dinner became pizza. Now you must know I can't handle cheese (yep I'm still Dutch), and it was way too crowded in the restaurant. So I tried to order a pizza in my best Icelandic as possible. So I asked three times is it without cheese? yeah it would be without cheese. After ordering we all got to sit together at a table, and my friend was going very well with his new girl. So they brought the pizza's to the table, and there it went wrong. I didn't want to ruin my friend his moment with the girl by leaving the table and start to complain about my pizza. Yep that pizza was with lots of cheese. Think they did understand it as with EXTRA cheese. But no date spoiling for me so I started to eat. Now you must know in normal life I won't be eating that fast, plus I had a giant 1l coke with my pizza. So I started with the giant pizza. Yes the pizza's where bigger than the usual size. And I couldn't handle the cheese slowly, so I started to eat like a madman big chunks of pizza, swallowing them with lots of coke (in other words I was eating like a beast). @dboontje was looking at me and thinking what is he doing!? So in a few minutes I was done with the pizza. And I must admit I eated like a pig I think... But I impressed a girl (she was a friend of the girl my friend tried to date) with eating my pizza and the 2 big cans of ice-cream afterwards. Only I really didn't like the girl she wasn't exactly my type. But she thought I was, she loved how much I could eat...🙈 All the weeks after this night she asked my friend if she could get my number so we could go out for another pizza... So for me it didn't work out that well, but my friend dated the girl for a while!


2.- If you were stranded in a deserted island with 3 Steem Fest attendees, who would they be and why? (Thanks @abh12345 for this one).
Let me hope the waters around the island are surfable, so I hope people like @surfermarly or @abh12345 would be around. But we also need to explore the island itself, and I think I would choose @mrprofessor or @anomadsoul for that adventure wise
Damn I need at least 5 people... Because we need to survive with things like food. And I know after a Discord chat that @soyrosa know how to ferment things so we can survive for a very long time.
3.- As thumbnail of your post, make a funny face.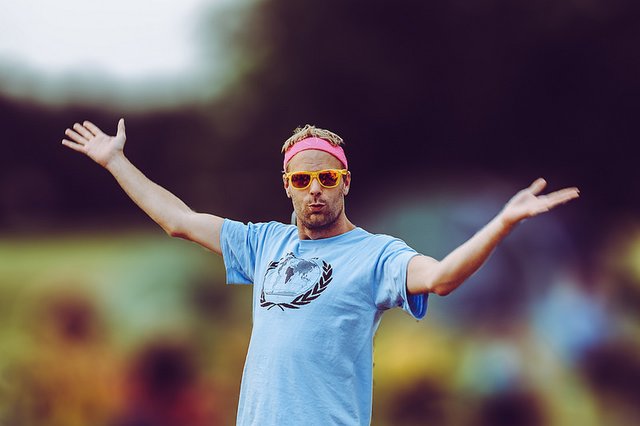 Maybe not my best "face" but I think you guys can create some beautiful memes around this one.
4.- If you had one superpower (any superpower), what would it be, why, and how would you use it during Steem Fest?
I think my superpower would be elemental control, and to be specific to control the weather. So all Steemians would enjoy Krakow with the best weather available for everyone. (and I can deliver myself some winds back at home when I want to go out for some surf, but that would be another story).


Bonus: Only answer this one if you feel ok with it. Just bear in mind that the answers to this one will be funny as fuck and a great way to have a laugh about it.
5.- If you had to pick one Steemian for a summer fling story, who would it be? We don´t care if you are married or in a relationship, this is just for shits and giggles and to break the ice. (Thanks @eveuncovered for this one).
Bonus points, tequila shots and a 100% vote from me to whoever answers this question.
Oh I really don't know all the Steemians in real life but what I would know from posts I've read from everyone... I think I would have a fling with @karinxxl 😈. Actually she already asked me to marry her. And I must tell you guys, a girl who loves bread with peanutbutter and hagelslag and wants to merry you!? Well you can't say no to that!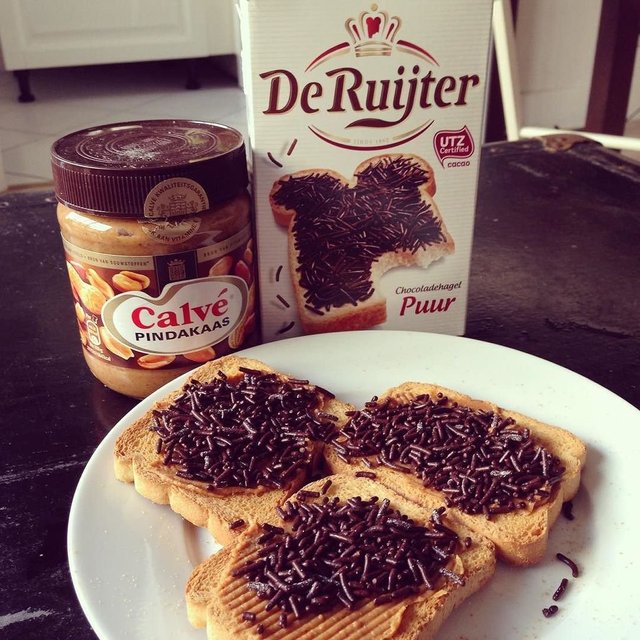 Look at that 😍
Another great thing she has some surf skills. I didn't talk to her about it but I noticed somewhere that she used to kitesurf. What guy doesn't want a girl who's surfing? No complaining ever like:
G: "where are you going?"
ME: Euhm surfing?
G: "What again!? You already went 4 weeks ago"
I assume that will be more like, oh surfing nice my gear is already in the car! 😍 (ok maybe not during wintertimes)
@karinxxl, another thing I would like to ask! Do you like coffee? 😉
Big thank you
@anomadsoul I assume this was the last part of a road to Steemfest topics. Hopefully we can continue afterwards with the road to the next Steemfest or the dark days after. Just to bring back some light in everyone's life while we just said goodbye to everyone. But nonetheless thanks for this great topic you created every week, with some help from other Steemians like @eveuncovered and @coruscate. Think this has been a true help for everyone to have a great time together (and afterwards) at Steemfest. So big round of applause for you guys 👏🎉
Hang loose and see you in Krakow! 🤙
Sources
I've used the banner at the beginning of my story that the e-mail with my ticket was pointing at. Loving the colors. Thanks @rubencress for creating this piece of work.
Please Follow, Upvote and Resteem
If you like my content, don't forget to upvote this post and follow me for more every day life stories! Also, I will be happy if you leave a comment to tell me your thoughts and resteem this post to share my work!

Travelfeed
---
Learn more about our travel project on Steemit by clicking on the banner above and join our community on Discord. How does travelfeed work? Simple just use the tag #travelfeed in your travel posts (min. 250 words) for a chance to be curated!
---