hello friends.... how are you all...? I hope you all are enjyoing your life and many of us eagerly waiting for the HF21 n many of us are not interested in this, it is part of life, ups n downs always come, an teaches us the life lesson.
anywys i first and foremost I would like to thanks @blocktrades n @anomadsoul for this exciting contest.
This is my one first ever participation in this contest sponsored by @blocktrades, I'm really excited for it. I would like to share my steemit journey to everyone here, i joined the steemit November 2018, In the it is very confusing to understand the term steem, steem power n steemit dollar, but slowly i have been learning, n trying new things here n participating in every contest. The best about the steemit i like the most is people is very much helping each other to grow n success. At last i'm really enjyoing the journey of steemit n grabing news things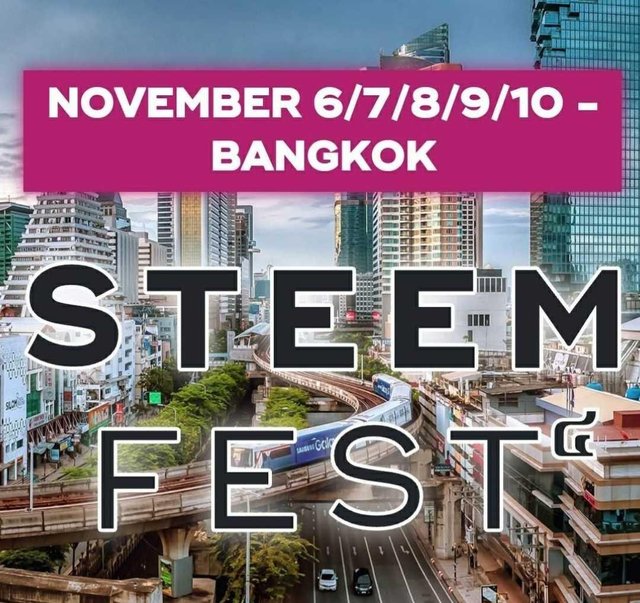 About steemfest
Steemfest is big event for all steemians all around the world, it is wonderful opportunity for every steemians to meet the person, who really help them to grow in this journey, it is time to meet with the whales, for me it is just like dream come true.
This event has been organised since last three years, it has been first started in Amsterdam in 2016, Lisbon in 2017, Krakow in 2018 this time in Bangkok, thailand. This mega event will take place from 6 Movember to 10 November. Four days to enjoy in Bangkok, it is wonderful opportunity to visit.
I have heard alot about the Bangkok, it is the wonderful place to enjoy with your friends,mainly it is famous for the food all around the world n it's high class culture, sadly i have never visited there, i really want to visit this time to meet my steemians friends n learn more about steemit, want to know all the future plans in this journey.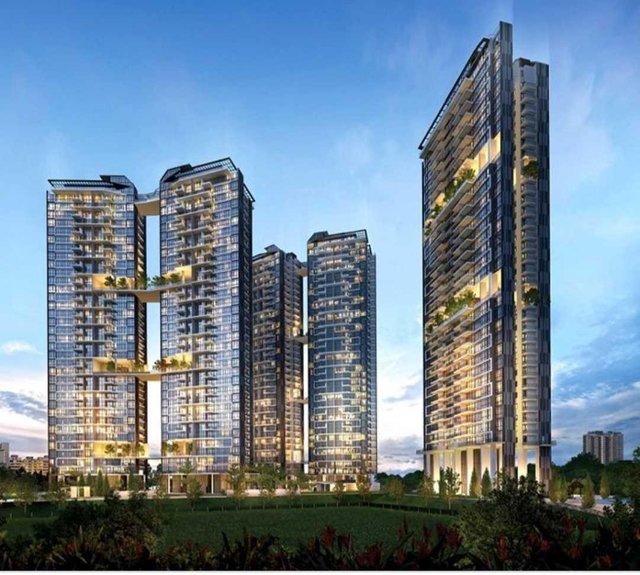 why i want to visit to steemfest4
In this i would i tell you about why i really want to visit to steemfest4, as i had joined November 2018, and the event is in November, so it is fabulous opportunity for me to celebrate my first steemit anniversary with my friends steemit friend, want to enjoy, fun, talk to them face to face. I will know my friends more personally, enjoy with them.
Apart from the enjoyment n fun. To being part of this platform want to learn more about the steemit, all opportunities of steem will provide in future. The ups n downs of crptocurrency market. Want to learn n understand more deeply, so that i make this blockchain more strong n more succeed by inviting more indians friends of mine.
Funding for steemfest 4
This is the main scenario, I really want to discuss it about. Going Bangkok is not easy for me. Going for the foreign trip need huge money, i don't have money because flight tickets, accommodation, fooding will cost it very high. I really want to go but i'am not sure how i will arrange money for this trip, But i have more than two months from today, i will do more hard work to make money n fulfill my dreams to go Bangkok to attend steemit conference. In all the trip expense is approximately 20,000 US dollar i know it is very high to arrange, but any how i will make it possible. Surely i do my best to attend this conference n meet my friends. Although all i need is your support through your 100% upvote it will be great for me. Praying to god to rise the steem price, as it going low day by day.Thinking positively and hope for the best. Please support me to go high, make it possible.
please do visit the link given below 👇
https://steemit.com/roadtosteemfest/@anomadsoul/the-road-to-steem-fest-or-funding-thanks-to-hf-21
---
If you liked reading this post, feel free to FOLLOW ME, UPVOTE and RESTEEM! It's always be appreciated. A big Thank you all for your support and love
---
best regards