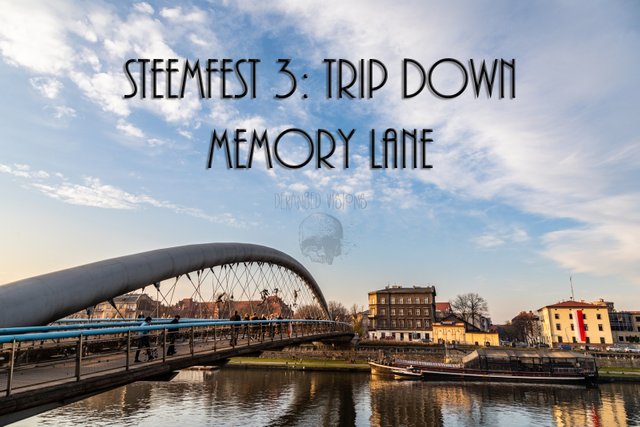 Photo taken by me @derangedvisions
Memories of Steemfest 3

Steemfest 3 was my first big meet up with other members of the blockchain. I had traveled around and met up with a few people here and there, but Steemfest took it all to the next level.
For those of you that have never attended Steemfest before it is far more than just a group of people from the blockchain getting together and hanging out. There are days full of different events and speeches prepared by some of the leading innovators of the blockchain there to let everyone know how things are coming along with their dApps and what future plans they have in store.
This is a great time to learn about all the things that are coming from SteemInc themselves. The SMT testnet is live and they are proposed to launch Q1 of 2020. I am hoping that Steemfest 4 will have some more insights for all of us as to what other features we can expect to be implemented to the blockchain.
The People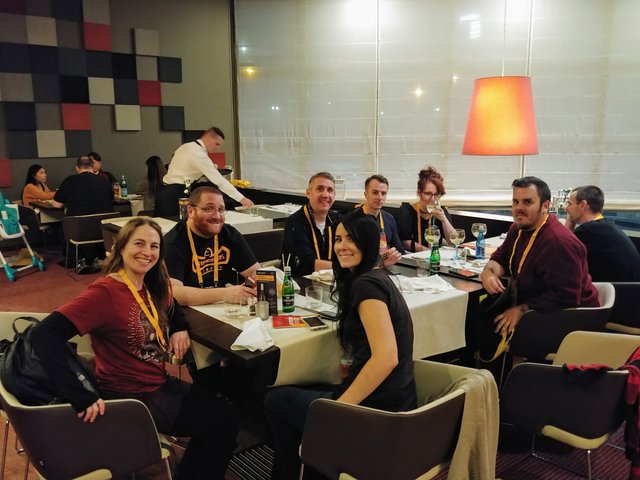 Photo taken by me @derangedvisions
Meeting other Steemians is one of the coolest parts of Steemfest. I took this picture during the first day after we had all gotten our registration packets and we decided to get something to eat for dinner at the hotel's restaurant.
After chatting with these people for months on discord and on the blockchain, they really do become friends, so when you meet with them in person, it is easy to just pick up the conversation. It is like meeting your extended family.
I met so many cool people while I was there. @meno even shared all of his vegan recipes with me and gave me all sorts of tips on how to cook tofu just right and how much arugula you should have in your salad to make it taste the best.
One of the things I did not do a very good job of last year was get pictures with people, so I am going to make sure that my wife and I take plenty of pictures with other people this year. It is going to be awesome to share this experience with my wife, @faitherz33, so that she can meet all of the awesome people that we have here too.
The Sites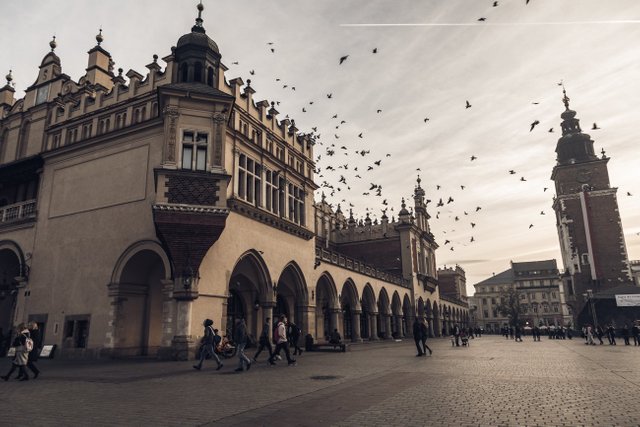 Photo taken by me @derangedvisions
Krakow was an amazing city to go and explore between all of the different events that were planned. One of the things I learned from last year was to spend more time there before and after Steemfest to enjoy the city that it is being held in. Steemfest has always been held in some pretty amazing places, and I made sure to give my wife and I plenty of time to explore and enjoy the city.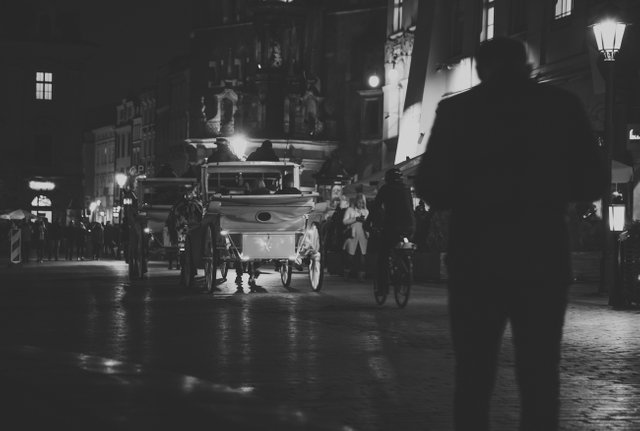 Photo taken by me @derangedvisions
The main square of Krakow was awesome to go and take pictures in. It was like being transported back in time. There were horse drawn carts shuttling people around, amazing architecture, and some very cool souvenir shops. I could have spent a few days just exploring this area of the city and enjoying the different restaurants.
Speaking of restaurants, there was some amazing places to eat there in Poland. I love perogies and they have some amazing perogie places there. I also got a pizza with a bunch of different meats and cheeses on it and it was just a few bucks. The food is really something I am looking forward to with Steemfest 4.
The Adventures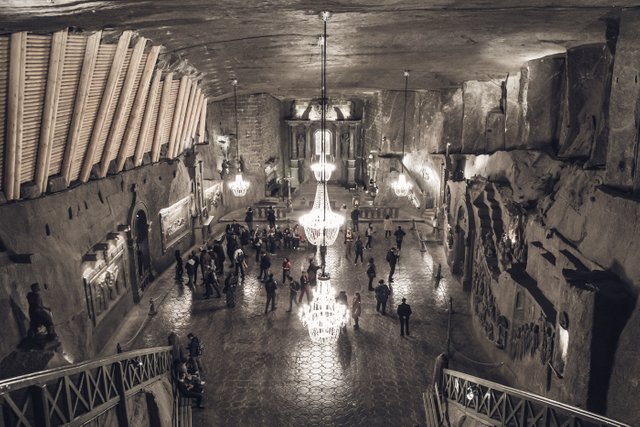 Photo taken by me @derangedvisions
Not only did we take part in amazing food, company, and see some cool sites around the town, but we had some pretty awesome adventures that were planned. Underneath the city of Krakow were miles and miles of salt mines and the last night Steemfest, we had an epic tour of the salt mines.
The salt mine tour ended in a grand room where we had an amazing final dinner. It was the coolest way to end Steemfest. When I went to Steemfest, I never thought I would have gotten the opportunity to see anything as amazing as the salt mines. The carvings in the walls had so much detail and it was crazy to think about the time that it would have taken to complete this and that they had been working by candle and torch light.
The wait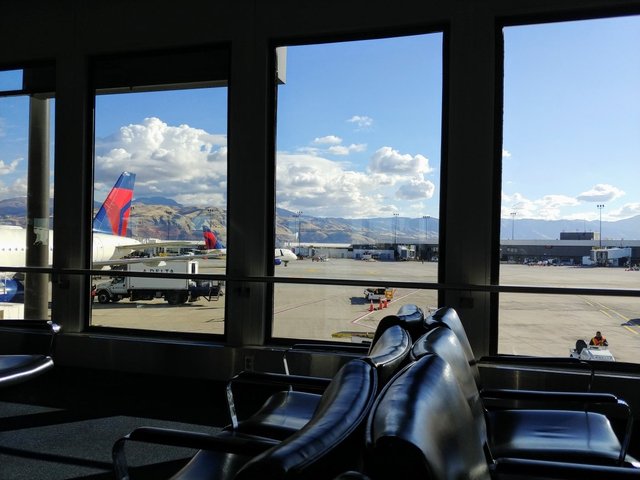 Photo taken by me @derangedvisions
I took this picture at the airport last year as I was waiting to board my plane. In 6 days, @faitherz33 and I will be at the airport waiting to board our flight to begin our adventure. We can't wait to see everyone that is going to be there this year. We can't wait to explore Bangkok and take a TON of pictures and videos. We can't wait to see what adventures @roelandp and the other Steemfest planners have in store for everyone.
Most of all, we can't wait for the awesomeness of Steemfest 4.