English - German
Introduction
In this article, I want to look at the gray soul of man. According to the Tuvinian belief, each person has two souls:
and the gray human soul.
The main soul of man is like a prototype of a living person and the gray soul is the spirit of the deceased.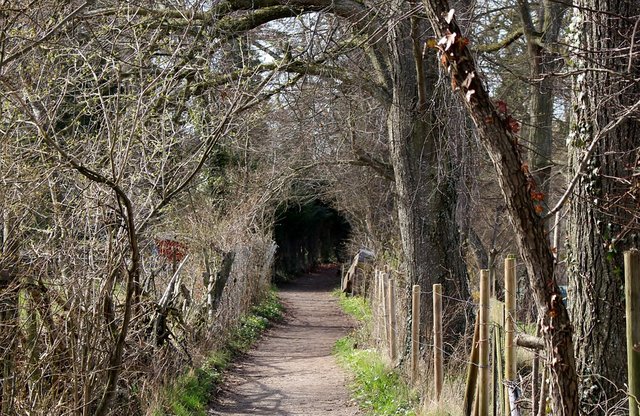 The expulsion of the gray soul of man
According to the shamanic tradition, the gray soul remains in the yurt after the person who lost the main soul has died in it. The gray soul of the deceased can harm the relatives who have stayed. Relatives of the deceased invite a shaman on the 49th day after the funeral so that he banishes the gray soul from the yurt. This process is called - the deportation of the deceased's gray soul by the shaman. It is done with the help of the following ritual.
The ritual
A simple man with a red whip whips from outside the yurt and makes a circle against the sun. To ensure that the deceased's relatives' lives are successful and the deceased's gray soul has been left from the yurt forever, the shaman appears in full robes on the place of residence. At that moment, he beats a drum with a bat and bypasses the yurt in the same direction. First, the shaman refers to his old idols, the spirits that seem to come to his aid at this time. Second, when the shaman reaches the threshold of the yurt, he grabs the gray soul, nails it on a board, points to the door, and orders it to disappear from the tent. A simple man makes a packet with the gray soul and dismisses it far from the place of residence.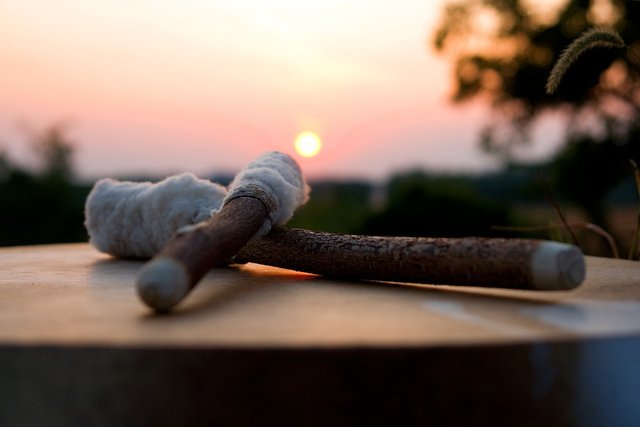 Example
Here is an example of an invocation on the subject of the gray soul:
Saints are damned creators, oh-ohh,
Your Highness, Your Majesty, oh-ohh!
The oldest owners, oh-ohh!
Divine creators from the tambourine, oh-ohh,
My hosts, my idols, oh-ohh!
Be obedient, be at peace, oh-ooh!
When he left (he died), he disappeared completely, oh-ohh,
The black-gray soul of a human, oh-ohh,
It will be bad for children if it stays, oh-ooh,
You put it on a horse, help it put it on, oh-ohh!
Let it go where it wants, oh-ooh,
Take it to the place it wants, oh-ohh.
Take it sleeve and take it out, oh-ooh,
Feed it with products oh-ohh.
It goes, oh-ooh,
Forever goes away, oh-ooh.
Let it say goodbye, oh-ooh,
I'm forgiven, oh-ooh.
it's time to go, oh-ooh,
Stop it, oh-ohh.
It sees the entire terrestrial continent, oh-ohh,
Here it is, it's new, oh-ohh.
That sparked its spark, oh-ohh,
There was its flame, oh-ohh.
Noise is heard, an echo can be heard, oh-ooh,
It smells like gunpowder, then gray, oh-ohh.
You (the gray soul), should not be where I am, oh-ohh.
You (the gray soul), do not have to go where my feet go, oh-ohh.
So you go and go away, oh-ohh.
Under the clank of a tambourine thundering, oh-ohh.
You become a stream of air, you are the wind, oh-ohh,
Sirik. Sirik. Sirik. Oh-ohh.
Explanation
The ritual dedicated to the expulsion of the gray soul - Bora Sune - ends with the traditional question:
Shaman, tell me, what is behind the gray soul?
The shaman resolutely responds:
It, the gray soul of the deceased, went very obedient. Everything will be fine. No trouble will come to you anymore.
Only with the help of poetry could the shaman banish the gray soul of the deceased. Of course, his idols play a role here as well as the wizards of the shaman, but the main role is played by the poetry of the ritual, which the patient himself and his relatives believe. This is a characteristic feature of the above shamanic songs about the gray soul.
As the research of the scientists shows, each people had their own idea of the soul, Aristotle wrote that ... the knowledge of the soul helps me to know the whole truth ...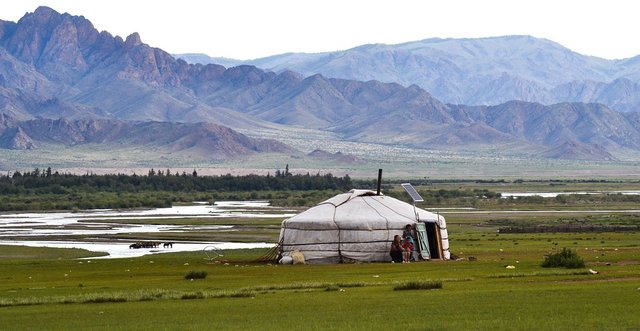 Source
The information comes from the Russian book "Tuvan Shamans" by Kenin Lopsan, the living monument of the shamans, they have been translated by me and edited so that it is understandable. Photos CC0 Creative Commons.

Einleitung
In diesem Artikel will ich die graue Seele des Menschen betrachten .Nach dem Glauben der Tuviner hat jede Person zwei Seelen:
und die graue menschliche Seele.
Die Hauptseele des Menschen ist wie ein Prototyp einer lebenden Person und die graue Seele ist der Geist des Verstorbenen.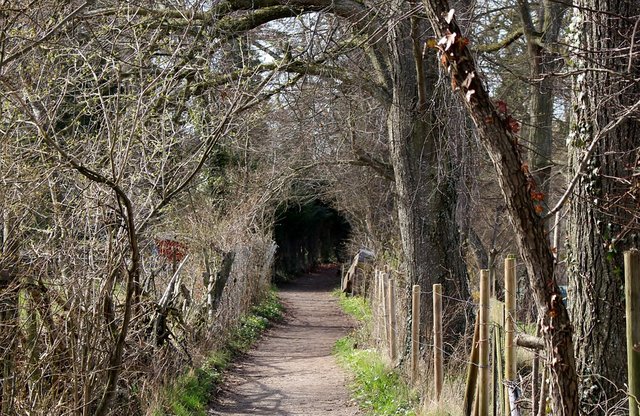 Die Vertreibung der grauen Seele des Menschen
Nach der Schamanen Überlieferung bleibt die graue Seele in der Jurte, nachdem die Person, die die Hauptseele verloren hat, darin gestorben ist. Die graue Seele des Verstorbenen kann den Verwandten, die wohnen geblieben sind, schaden. Angehörige des Verstorbenen laden am 49. Tag nach der Beerdigung einen Schamanen ein, so dass er die graue Seele aus der Jurte verbannt. Dieser Prozess wird - die Deportation der grauen Seele des Verstorbenen durch den Schamanen - genannt. Es wird mit Hilfe des folgenden Rituals durchgeführt.
Das Ritual
Ein einfacher Mann mit einer roten Peitsche peitscht von außen auf die Jurte und macht einen Kreis gegen die Sonne. Um sicherzustellen, dass das Leben der Angehörigen des Verstorbenen erfolgreich ist und die graue Seele des Verstorbenen von der Jurte für immer verlassen wurde, erscheint der Schamane auf dem Wohnplatz in vollen Gewändern. In diesem Moment schlägt er mit einem Schläger eine Trommel und umgeht die Jurte in derselben Richtung. Erstens bezieht sich der Schamane auf seine alten Idole, die Geister, die ihm zu dieser Zeit zu Hilfe zu kommen scheinen. Zweitens, wenn der Schamane die Schwelle der Jurte erreicht, fägt er die graue Seele, nagelt sie auf ein Brett, zeigt damit zur Tür und befielt ihr, aus dem Zelt zu verschwinden. Ein einfacher Mann macht ein Packet mit der grauen Seele und entlässt sie weit von dem Wohnplatz.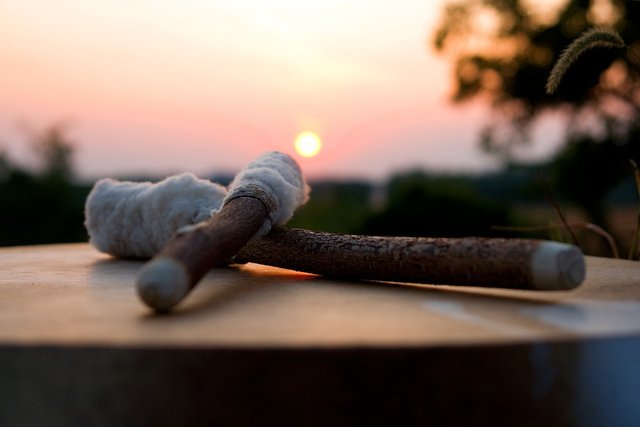 Beispiel
Hier ist ein Beispiel für eine Anrufung zum Thema der grauen Seele:
Heilige sind verdammte Schöpfer, oh-ohh,
Hoheit, Majestät, oh-ohh!
Die ältesten Besitzer, oh-ohh!
Göttliche Schöpfer aus dem Tamburin, oh-ohh,
Meine Gastgeber, mein Idole, oh-ohh!
Sei gehorsam, sei in Frieden, oh-ooh!
Als er ging (er starb), verschwand er völlig, oh-ohh,
Die schwarz-graue Seele eines Menschen, oh-ohh,
Es wird schlecht für Kinder sein, wenn sie bleibt, oh-ooh,
Du legst sie auf ein Pferd, hilf ihr, sie anzuziehen, oh-ohh!
Lass sie gehen, wo sie will, oh-ooh,
Bring sie zu dem Ort, den sie will, oh-ohh.
Nimm ihren Ärmel und nimm ihn raus, oh-ooh,
Füttere sie mit Produkten oh-ohh.
sie geht, oh-ooh,
Für immer geht weg, oh-ooh.
Lass sie sich verabschieden, oh-ooh,
Mir ist vergeben, oh-ooh.
es ist Zeit zu gehen, oh-ooh,
Hör auf, oh-ohh.
Sie sieht den gesamten terrestrischen Kontinent, oh-ohh,
Hier ist es, es ist neu, oh-ohh.
Das funkelte seinen Funken, oh-ohh,
Da war ihre Flamme, oh-ohh.
Lärm ist zu hören, ein Echo ist zu hören, oh-ooh,
Es riecht nach Schießpulver, dann grau, oh-ohh.
Du (die graue Seele), solltest nicht da sein, wo ich bin, oh-ohh.
Sie (die graue Seele), müssen nicht dorthin gehen, wo meine Füße gehen, oh-ohh.
So gehst du und gehst weg, oh-ohh.
Unter dem Klirren eines Tamburins, das donnert, oh-ohh.
Du wirst ein Strom von Luft, du bist der Wind, oh-ohh,
Sirik. Sirik. Sirik. Oh-ohh.
Erklärung
Das Ritual, das der Vertreibung der grauen Seele - Bora Sune - gewidmet ist, endet mit der traditionellen Frage:
Schamane, sag mir, was ist hinter der grauen Seele?
Der Schamane antwortet entschieden:
Sie, die graue Seele des Verstorbenen, ging sehr gehorsam. Alles wird gut. Kein Ärger wird mehr auf dich zukommen.
Nur mit Hilfe der Poesie konnte der Schamane die graue Seele des Verstorbenen vertreiben. Natürlich spielen hier seine Idole eine Rolle sowie die Assistenten des Schamanen, die Hauptrolle spielt jedoch die Poesie des Rituals, die der Patient selbst und seine Verwandten glauben. Dies ist ein charakteristisches Merkmal der obigen schamanischen Lieder über die graue Seele.
Wie die Forschung der Wissenschaftler zeigt, hatte jedes Volk seine eigene Vorstellung von der Seele, Aristoteles schrieb, dass ... das Wissen der Seele hilft mir, die ganze Wahrheit zu erfahren ...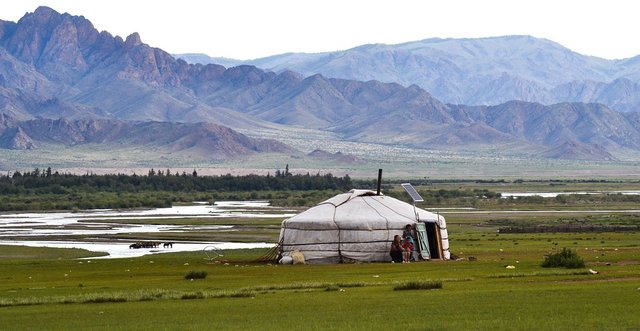 Quelle
Die Informationen stammen aus dem russischen Buch "Tuwinische Schamanen" von Kenin Lopsan, dem lebenden Denkmal der Schamanen, es wurden von mir übersetzt und soweit bearbeitet dass es verständlich wird. Fotos CC0 Creative Commons.

See you next time! / Bis nächstes Mal!
Thank you for your attention! / Danke für Deine Aufmerksamkeit!
Original content by