Shaman Knowledge - Shaman Attributes Part 2: Drumstick / Schamanenwissen - Schamanenattribute Teil 2: Klöppel
English - German
Introduction
In the second part (Part 1: Drum) the attributes of the shaman are now followed by the drumstick. In Tuvinian it is called orba, in Russian kolotushke.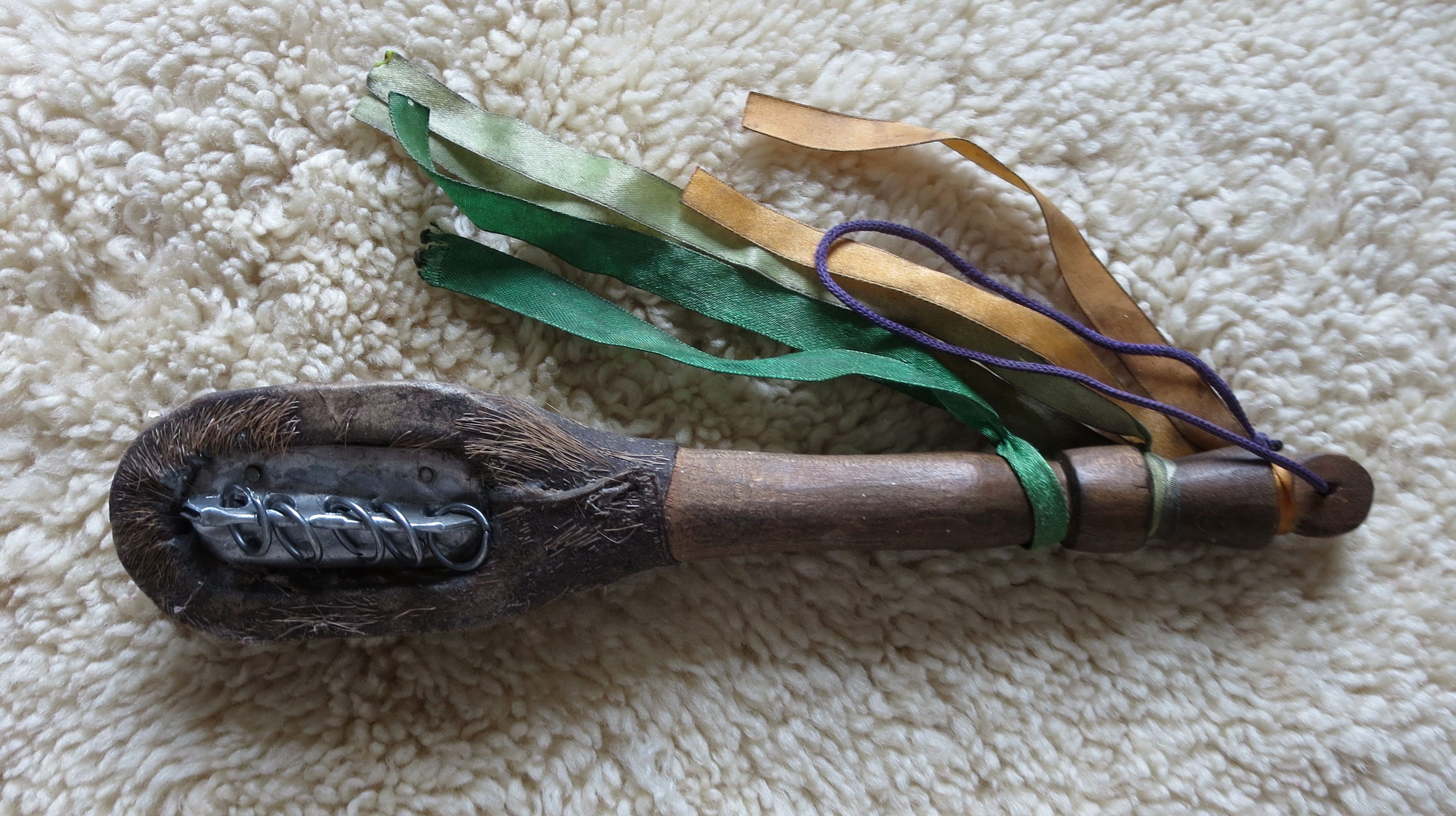 Description
The drumstick has a universal meaning as a link between the drum and the shaman. It is the whip that drives the horse (the drum). It helps the shaman in divination with the aim of determining the disease of the patient or in predicting the fate of the healthy.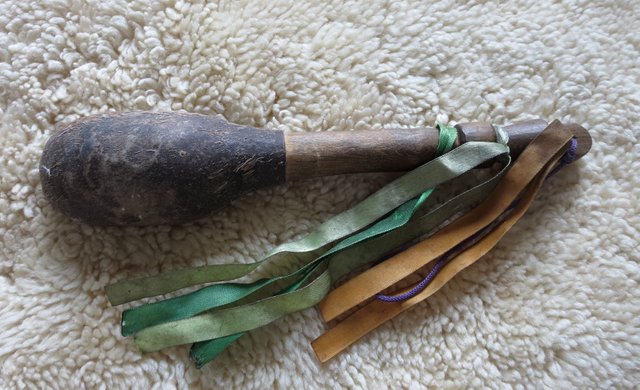 Example:
The one who has a drum,
the ground.
That's the fate
pray to the motherland.
The one who has the drumstick
the way.
That's the fate
pray to the universe.
The text makes it clear that the drum and the drumstick are inseparable companions of the shaman and they have only one common destiny.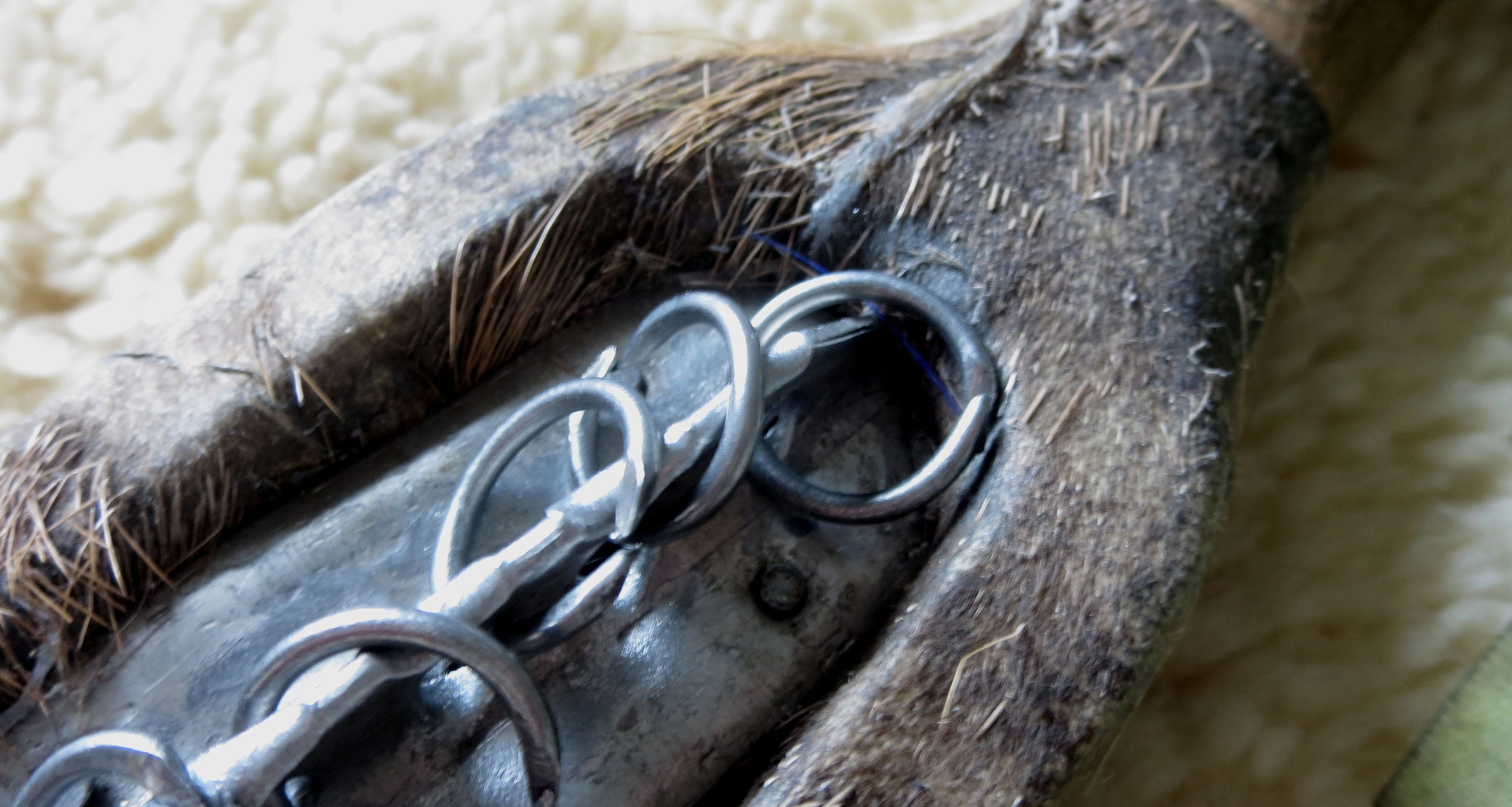 Epilogue
A characteristic feature of the shamanic songs over the drumstick is that it occurs only at the conclusion of the ritual. When the invocation of the drumstick starts, the shamanic trance ends.
We will play and keep playing.
We will guess it with the help of prophecy.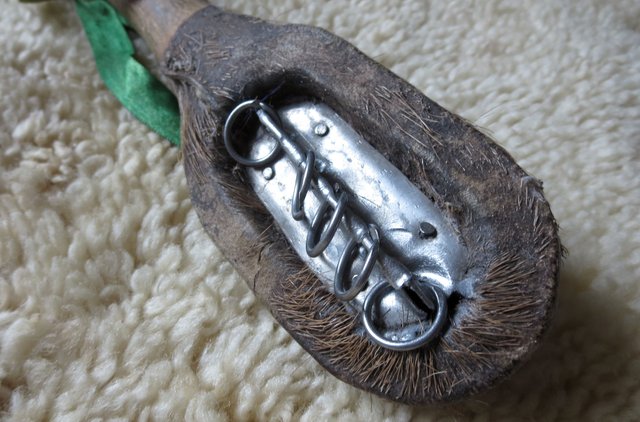 Source
The information comes from the Russian book "Tuvan Shamans" by Kenin Lopsan, the living monument of the shamans, they have been translated by me and edited so that it is understandable. Photos by @schamangerbert.

Einleitung
Im zweiten Teil (Teil 1: Trommel) über die Attribute der Schamanen folgt nun der Trommelschläger, oder Klöppel. Auf tuvinisch heißt er orba, auf russisch kolotuschke.
Beschreibung
Der Klöppel hat eine universelle Bedeutung als Verbindungsglied zwischen der Trommel und dem Schamanen. Es ist die Peitsche, die das Pferd (die Trommel) antreibt. Er hilft dem Schamanen bei der Wahrsagerei mit dem Ziel die Krankheit des Parienten zu bestimmen oder bei der Vorhersage des Schicksals des Gesunden.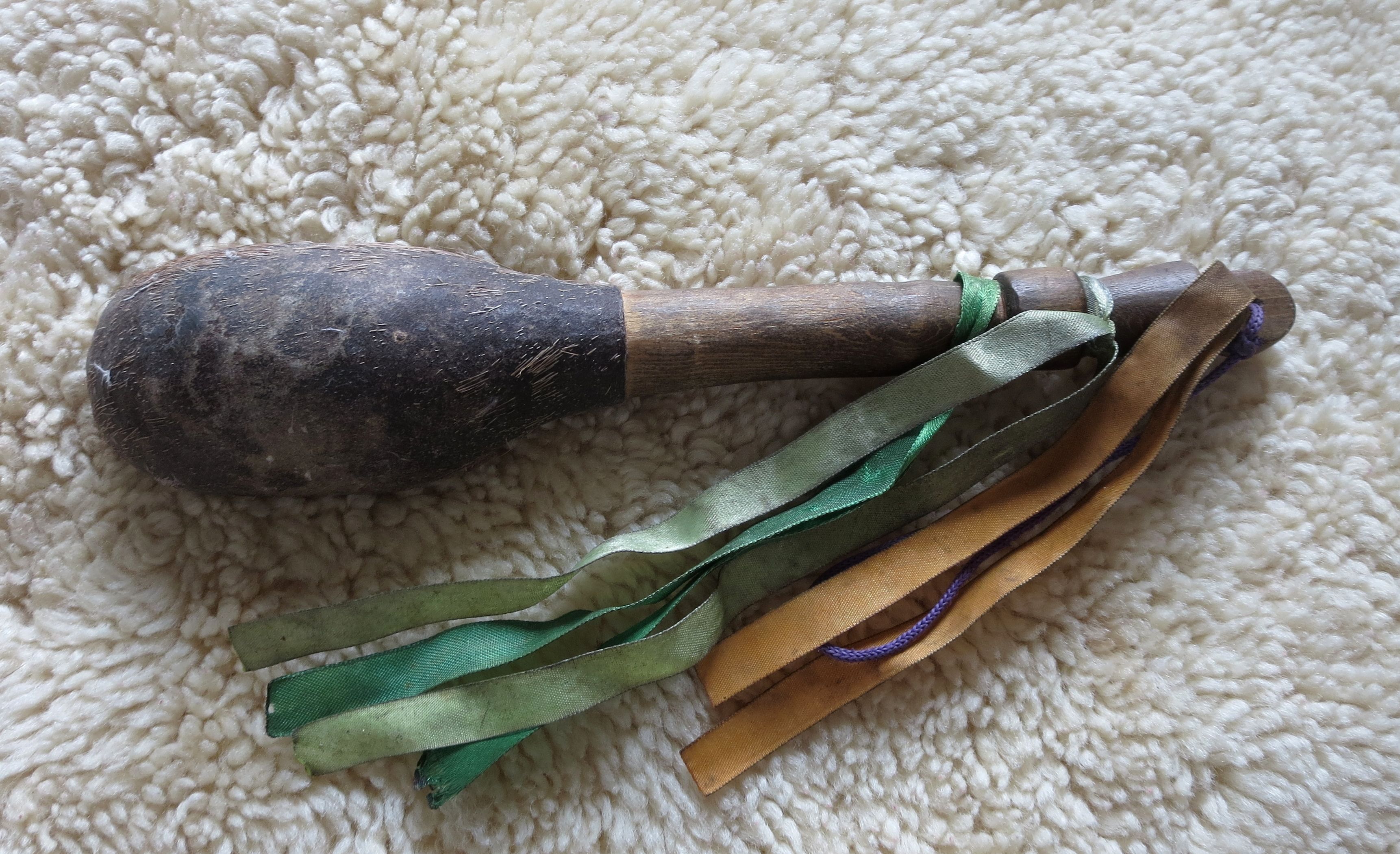 Beispiel:
Derjenige, der eine Trommel hat,
den Boden.
So ist das Schicksal
bete zum Mutterland.
Derjenige, der den Klöppel hat,
den Weg.
So ist das Schicksal
bete zum Universum.
Der Text macht klar, dass die Trommel und der Klöppel untrennbare Begleiter des Schamanen sind und sie nur ein gemeinsames Schicksal haben.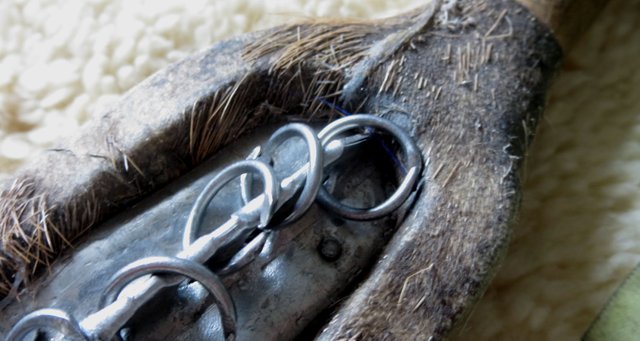 Epilog
Ein charakteristisches Merkmal der schamanischen Lieder über den Klöppel ist, dass es nur im Ausklang des Rituals vorkommt. Wenn die Anrufung des Klöppels beginnt endet die schamanische Trance.
Wir werden spielen und weiter spielen.
Wir werden es mit der Hilfe der Weissagung erraten.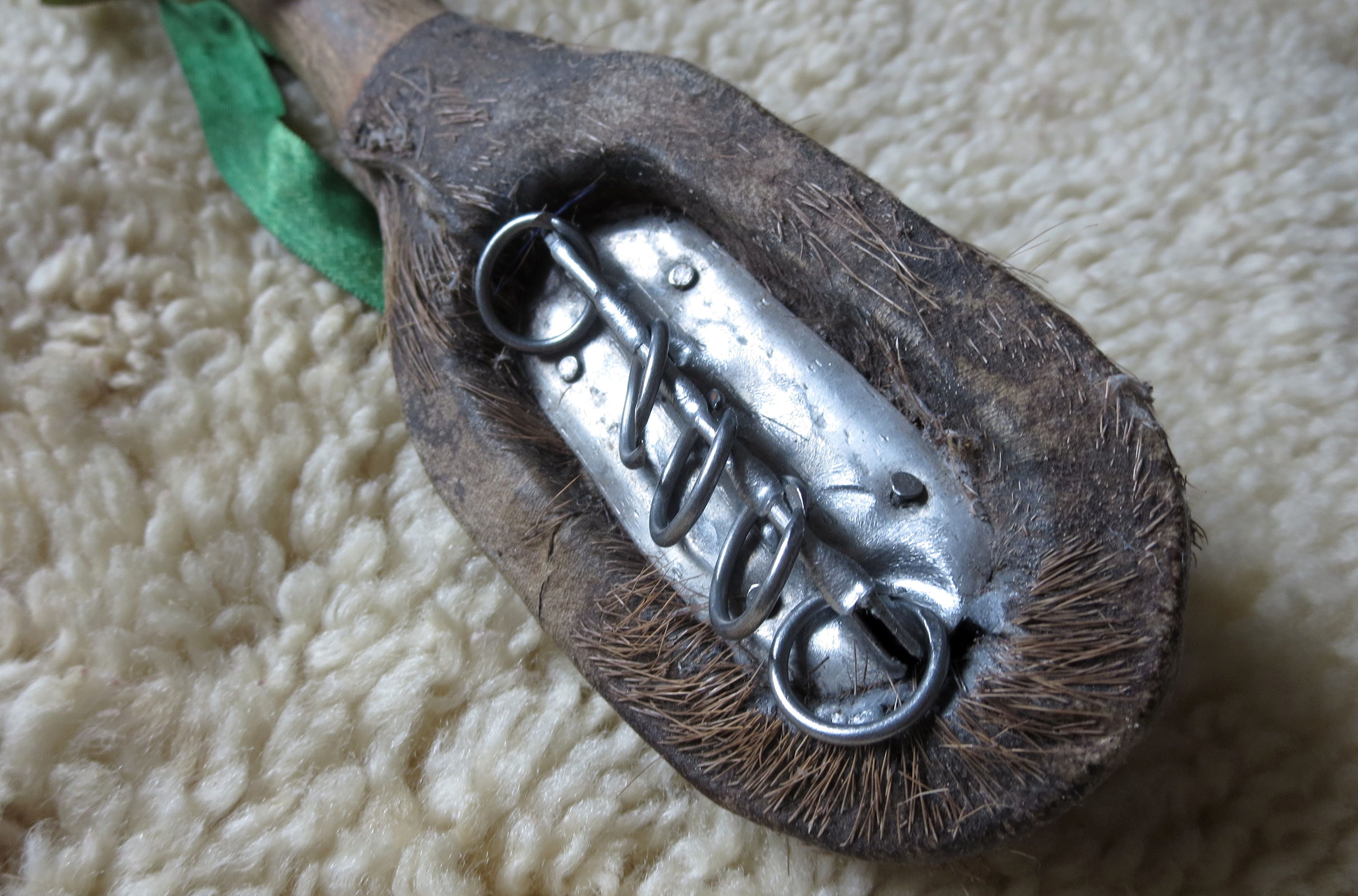 Quelle
Die Informationen stammen aus dem russischen Buch "Tuwinische Schamanen" von Kenin Lopsan, dem lebenden Denkmal der Schamanen, es wurden von mir übersetzt und soweit bearbeitet dass es verständlich wird. Fotos von @schamangerbert.

See you next time! / Bis nächstes Mal!
Thank you for your attention! / Danke für Deine Aufmerksamkeit!
Original content by