I ended up watching this because an old pal of mine said that it was "really good." I had my doubts because well, it is a part 3 in a series where part 2 was quite "meh." It isn't just me who didn't like Exorcist 2, part 3 intentionally completely ignored all the events that took place in it. I have to say that I was really entertained, and a bit scared while watching this one. To be fair i was on my own in a dark room in a building that I am the only person in... at night. I did have my doggo to keep me safe from demons though.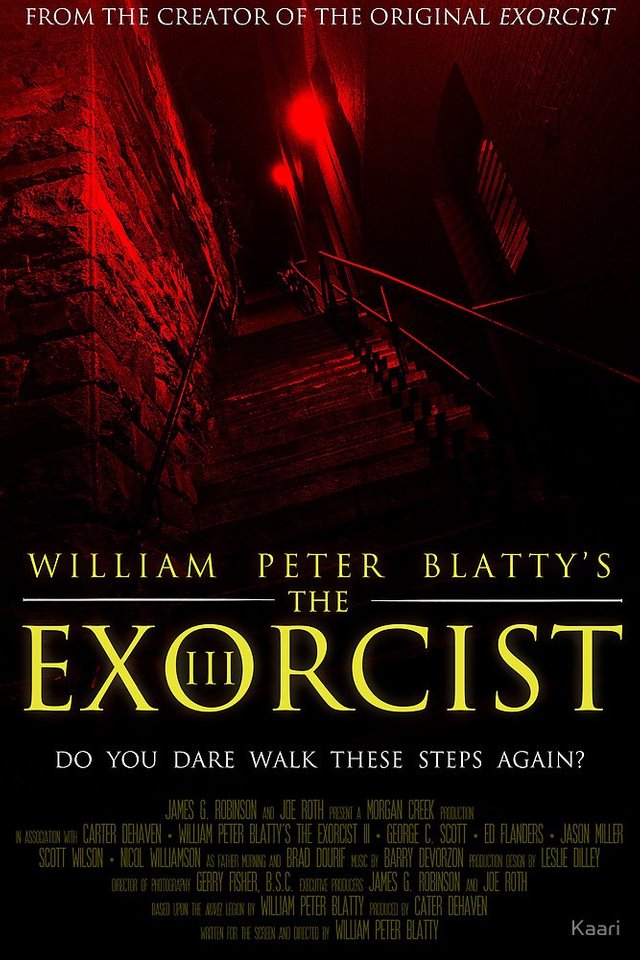 Produced in 1990, I don't know how this one managed to slip by me. It was a time in my life where I would have been the most likely to want to see a movie of this type.
Without ruining too much of the story I'll just say the film goes like this: Lieutenant William Kinderman (played by George C. Scott) after being involved in the investigation of a brutal murder with religious overtones goes to visit his friend Father Dyer for dinner and a movie. A bit later Father Dyer is admitted to the a hospital for I don't remember what, but he too is murdered in gruesome circumstances.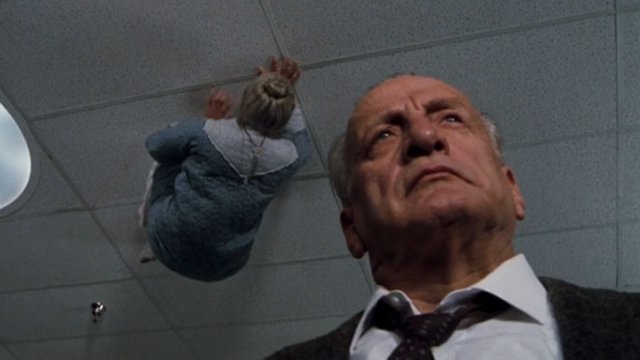 The evidence collection doesn't add up and it begins to point to the members of the psyciatric ward of the hospital. Most of these people are very elderly and many are catatonic or near catatonic (non-responsive.) However, it is slowly reveled that they are actually being controlled by someone you might have heard of.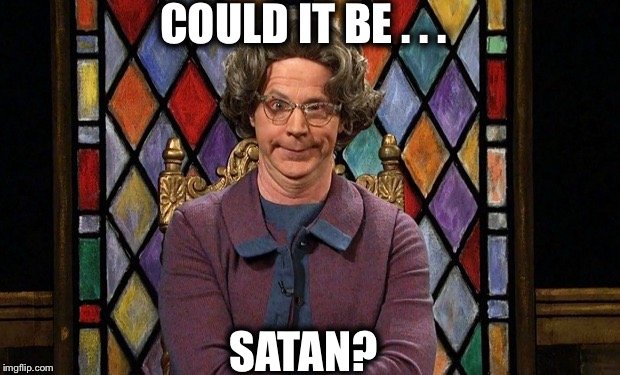 I have intentionally been very vague in the description because there are a few characters that are extremely interesting and are crucial to the plot. One of the main ones being an incredible performance by Brad Dourif in his portrayal of James Venamun, a psychiatric patient in the "lock-down" ward.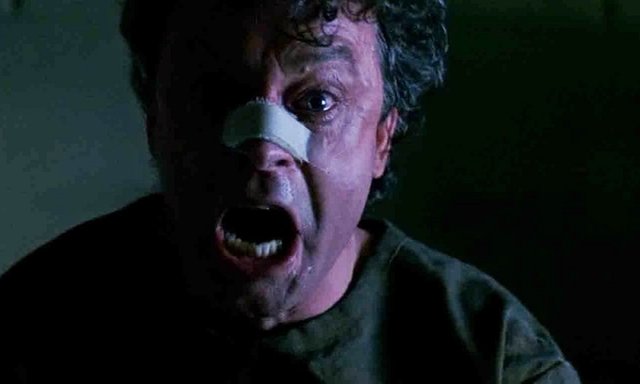 The story moves quickly and the fear is induced by a combination of excellent music and sound-effect choices and a nice mix of creeping dread and a few nicely-timed jump scares that warrant a rewind. On a side note I found it kind of nostalgic how everyone just smoked wherever the hell they felt like it, including inside of hospitals and yes, it was actually like that in the 80's although it was starting to be frowned upon.
Overall I would say that this movie was a real surprise and I think I enjoyed it so much because I honestly expected not to. The production value and the acting is 90% perfect and the director didn't rely on any one mechanism for scaring us too much. It also isn't entirely predictable, which always appeals to me.
7.5 / 10