The All New ReviewHunt Is Back And Better
Good News everyone on the steem blockchain, I know alot of steem users, hunters and makers are on the review hunt platform and oh, some users are new and may not have heard of reviewhunt before. Well, I will tell you more about it in this write up.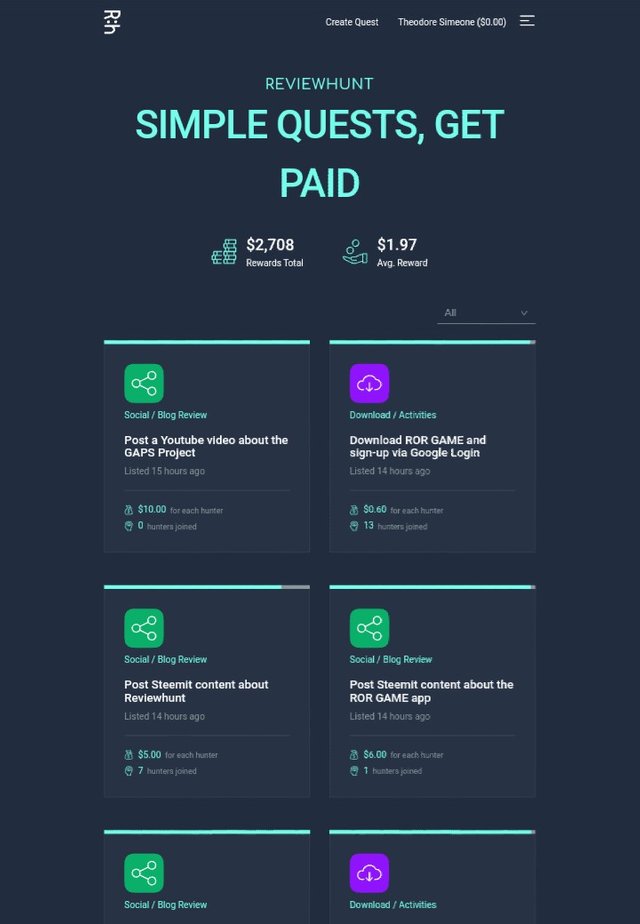 ReviewHunt is a platform that allows you to create quests as a MAKER, you promote your company via reviewhunt. How is this possible? Quite easy if you may ask me. Quests are created for each product you wish to promote. We have had many quests in the past [2019]. The objectives of the platform is to create a huge social media hype for cool products, techs such as robots, cars, E-bikes, drones etc and companies, promote the level of user engagements. So far, hunters have promoted Buzzi, Hairfit, ReviewHunt [onboarding] , Mosaeek, Bitberry, Tata application GAPS, Hairfit 1 & 2, ReviewHunt On boarding and a lots of them. These companies have benefitted alot from this platform, gained worldwide visibility, influence and recognition across all boarders.
How do you do this?
There are millions of registered hunters who are ready to spread this message far beyond your expectations, quest buzz are created for each successfully registered hunter to campaign for your company on the following social media networks
YouTube
Steemit
Twitter
Facebook
Medium
Instagram
Reddit and others
ReviewHunt is the perfect answer to help you market your products, achieve the targets and missions for your company, content reviews, application reviews, survey and many much more.
I will also add this, reviewhunt is a platform for millions and billions of people who love cool products such as games, artificial intelligence, scientific products, websites, health care products etc can browse and get their desired products, this will in no time replace producthunt, Google and the rest search engines. Wouldn't that be helpful?
Thousands of users and tech platforms are ready to assist you reach that target, even go beyond it and get rewarded in tokens which is HUNT TOKEN in your connected steemhunt wallets
Hunt token is a ERC20 token on the blockchain for users of reviewhunt and steemhunt
If you need to purchase the token, it's listed on Daybit.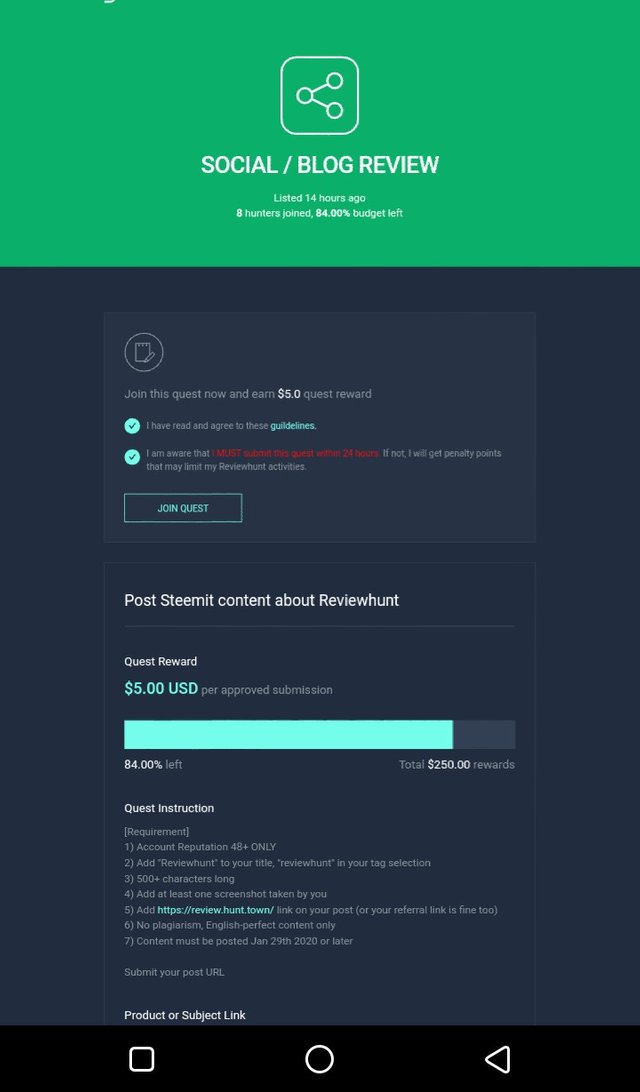 How do i Sign Up
It's very easy, follow the guidelines listed below
Sign up via this link https://review.hunt.town/r/45. You can sign up as either a MAKER or HUNTER

Confirm your email address in your mail box

Login and invite your friends.
Hunters have successfully hunted millions of products, this hunting process goes through a review by a panel of moderators in order to ensure it meets the required specifications before it is approved and a certain allotted/attached reward is distributed to the hunter. It's more easy now as rewards will take shorter days to be distributed in dollar $ value instead of the former method. This is due to avoid issues with market fluctuations in prices of hunts across its listing in Daybit and probit.
Do not be left out, the all new reviewhunt has exciting rewards and simple quests for its users.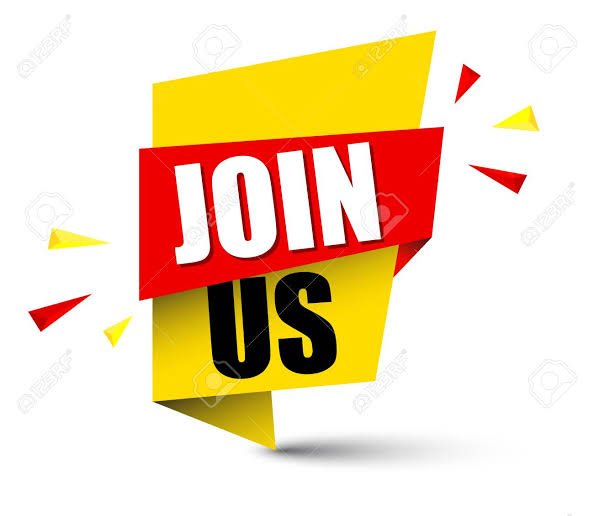 source