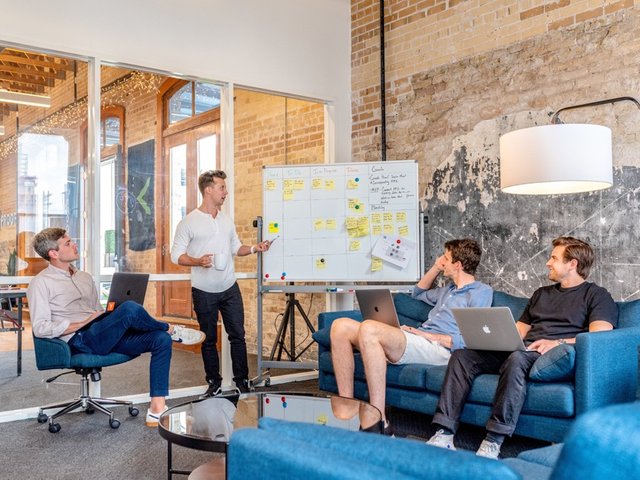 Photo by Austin Distel on Unsplash
Good morning people! damn! I'm feeling good today, I've got a whole brand new schedule and work cycle and it's working great — I've switched everything up for 'summer' seasonal so it works around school holiday, temperatures and just sheer mental health capacity — do the spoken word stuff in the morning after meditation and then write, encode and away we go — glad to get this additional block of thirty something minutes added to take us well over an hour for my FREE /unofficial reviewhunt course!/ (actually 1hr, 20 minutes now)
https://www.skillshare.com/classes/The-Unofficial-Hunting-Guide-to-Reviewhunt/2056576826
.. . . these four little kinda case studies took it over the hour but also give me something to share with the companies I'll be getting in touch with, as I secure them or start the conversation going I'll be sharing the names on here, I'm chasing down that 5% MAKER introduction and 5% HUNTER referral link let me tell you — happy to help them build out quests too! :)
I've uploaded the videos on youtube as well for discovery and easy sharing, i'm not expecting any of these companies to wanna look at skillshare (it's gonna be hard enough to talk/walk them through a erc-20 HUNT token — can't wait until we do some SMT action!) but I think the early ones that do will have a lot to gain in the years to come. . ..
.. . imagine being the company to help you build up a crypto portfolio, especially if we have people out there stack crypto already, those people are going to want to invest or spend some of that crypto in your products at some point — you help them build and maintain a community, be the spearhead to help audience engagement be incentivised and light the paper and watch the firework rise! :)
CASE STUDY // APP MAKERS
CASE STUDY // PHYSICAL PRODUCTS
CASE STUDY // WEB APPS
CASE STUDY // ADVANCED VIRTUAL FOCUS GROUPS
---
Gonna add some some decent thumbnails now! :) — hope you enjoyed these little videos, time to reach out to my favourite brands now! :)
Peace and love!
_humble x














pinterest epic wins pinboard → brand advocate for nokia, 1000heads, verisign → won vloggie for node666 (san fran 2006) → television for time team history hunters 1999 → sold me.dm to evan williams in april 2011 → went to phil campbell, alabama to help raise money after tornado (was on sky news, bbc news)→ CNN for sxsw 2013 about austin sxsw → video chat with robert scoble → music video can you spot me?