Motorcycle Travel Series by @velimir 'Bojan's Moto Workshop' (Part #185)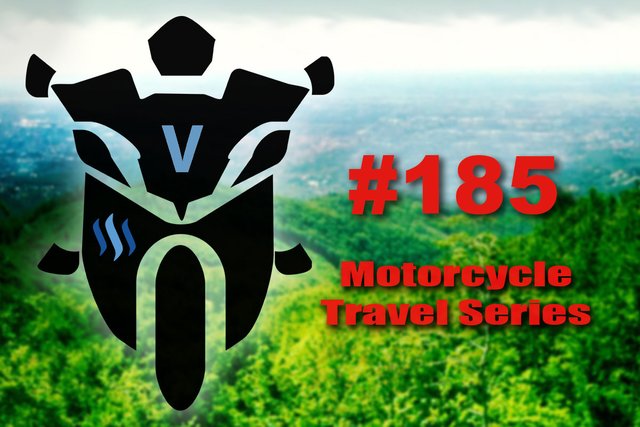 There is some magic in old motorcycles. I doubt there is a single person who can fully explain as to why. The technology is old, the looks are outdated but nonetheless one enjoys to see and sit on an old bike. I know that I do. Take a look at this beautiful Triumph. The colour is weird, but the lines are not flat at all. Don't you just love it? There is a whole subculture within biker's community, consisting of people who love to own bikes from the past.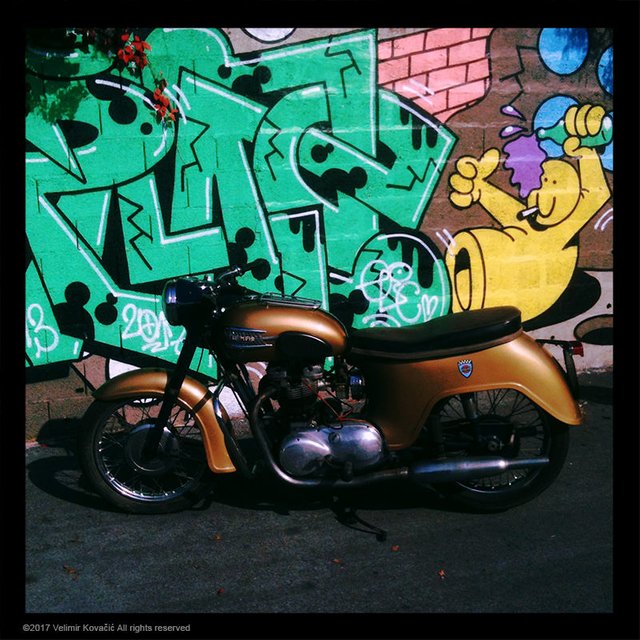 A friend of mine owns two HDs. He doesn't ride for years. One of his Harleys was made in 1931. and the other in 1942. However, he keeps them disassembled in several boxes up at his attic. Oh, just crossed my mind that I should introduce him to Bojan. Two of them might enjoy a long chat about old engines revving. An idea for my next visit.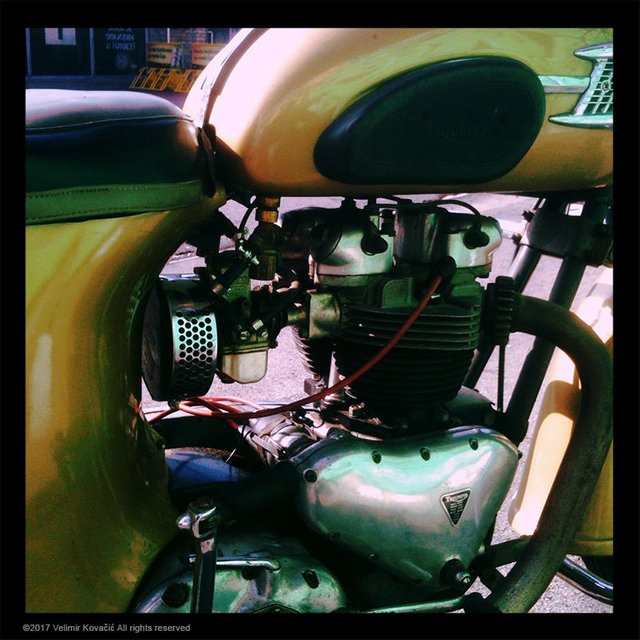 The speedometer position is very specific. It is a part of the front light. More so, the entire dashboard is located on top of it. This has not been a designer's choice for a long time. "Cute" is the first word coming to my mind.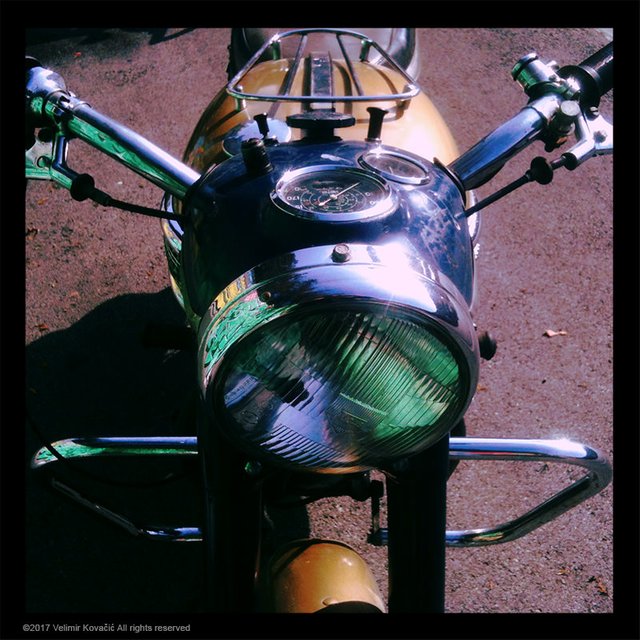 The ignition key is all the way back, under the seat.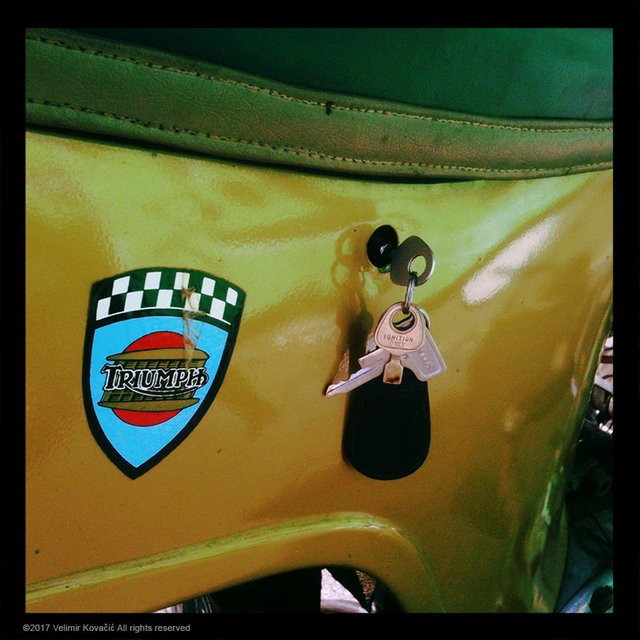 The luggage rack is mounted on the reservoir, meaning that the main luggage was transported in front of the rider, not behind, as it is today. However, we can still see small bags in that place and a map in a plastic holder on top of them, on occasion. Especially when it comes to long-distance travel bikers.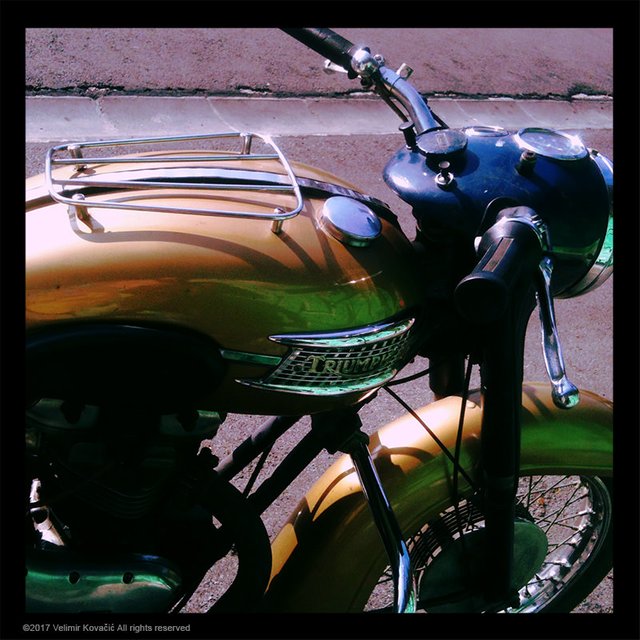 So, old or not, there is quite a bit of charm in this one. Maybe I'd prefer to see it as an exhibit at some cool restaurant than riding it. Both ways, the magic is undeniable.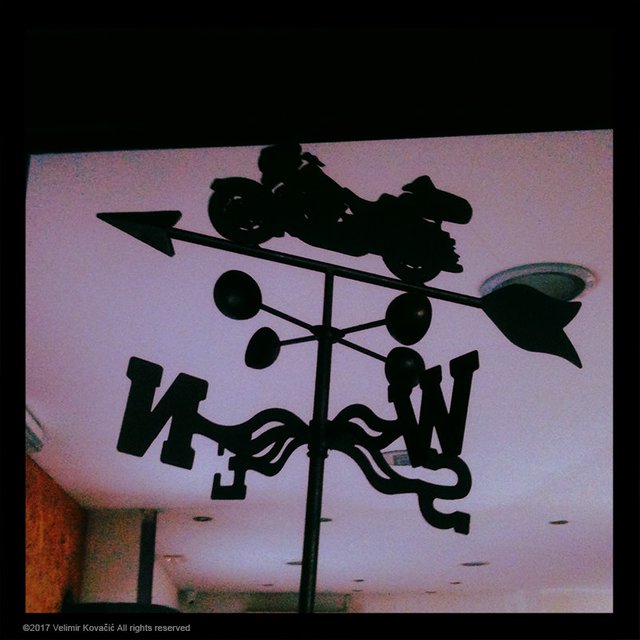 Wherever the road takes us!
Enjoy your day! :-)


©2017 Velimir Kovačić All rights reserved.

All images and text published in this post are my original work. I encourage everyone to use own texts, thoughts and images as much as possible. Be yourself and stay yourself. This is a proper way to build steemit.com. I do not have respect for dishonest authors. Also, bloggers actually DO matter!

---
---

• For good, inspirational read on various subjects follow: @gavvet
• For crypto news, follow always up-to-date @kingscrown 's blog on the subject.
• I really like to read @vcelier 's life story!
• If you want to laugh away enjoy @meesterboom 's posts full of brisk humour and positive attitude!
• I suggest a visit to @adsactly society's blog if you feel like reading hi-quality posts!


• Vote @thecryptodrive @reggaemuffin and @adsactly-witness for your witnesses in the Witness Parliament. They are kind people who will represent you well.

I'd like to extend my gratitude to everyone who continuously supports both of my ongoing projects (Motorcycle Travel Series and Art Photography Series). Big thank you for enjoying the content and appreciating my effort. This is what steemit.com is meant to be about.
---
---

I am a member of the @buildteam crew, innovative creators of @minnowbooster @steemvoter and @steemsports blockchain projects.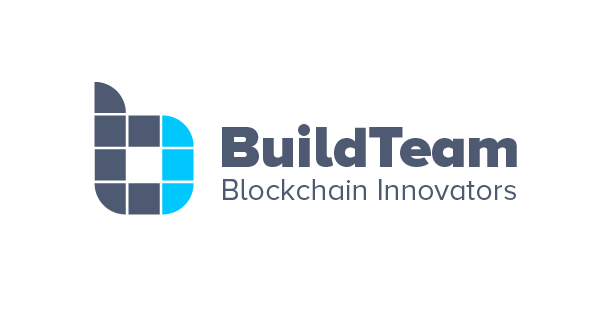 The @adsactly society is a meeting point for free thinking individuals who want to cooperate. It is a welcome addition to Steemit.com community. Feel free to ask about it.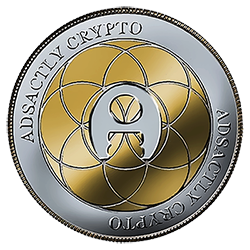 The @adsactly society Discord channel is here: ADSactly You are welcome to join!