Commercial Job: Mia 702-384-xxxx Air conditioning unit is running all day and the air that is blowing is not cold enough. Location: Lake Mead/Buffalo
Nick - AC Repair - Las Vegas
Commercial Job: Mia 702-384-xxxx Air conditioning unit is running all day and the air that is blowing is not cold enough. Location: Lake Mead/Buffalo
Picture: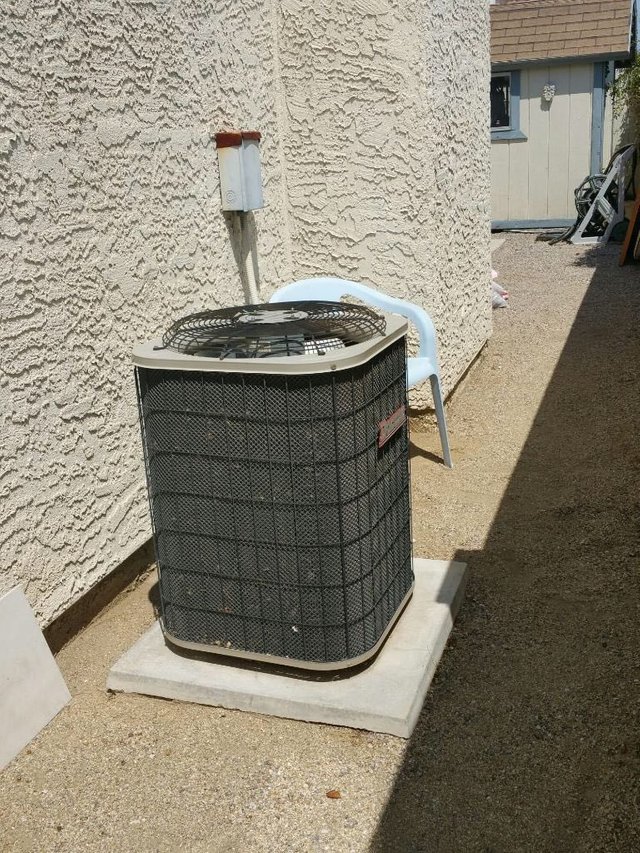 Milestones: None
Total Job: $250 Profit $150
Freon R22 $22 per pound, sold to the customer $50 per pound. (5 pounds total)
Customer Review:
I had a problem with my air-conditioning system at my meditation center. It kept running all day. One of my friends introduced me to Bob's Repair. They sent Niku who looked like a hard worker and was warm-hearted. He knew exactly what to do when he arrived. I will definitely call to get help in future!
Customer Rating: 100