Sega 32X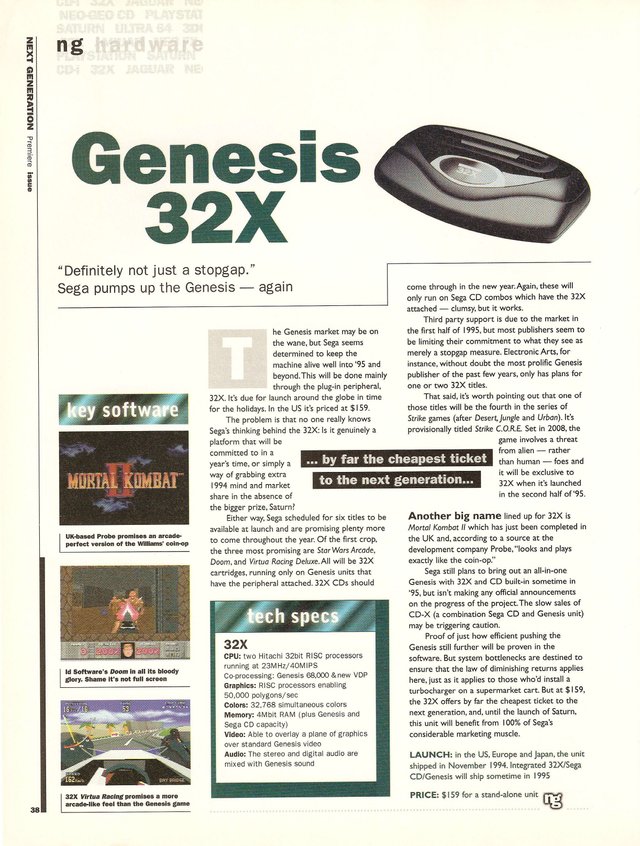 https://megalextoria.blogspot.com/2018/12/sega-32x.html
Sega's 32X is certainly an odd beast. It was introduced only about a year or so before the Sega Saturn and while it was quite a bit cheaper, it still couldn't exactly be called inexpensive at the time at $159. It plugged in to the cartridge port of the Genesis. You could then plug in either standard Genesis carts and it simply acted as a pass through or you could plug in special 32X cartridges that took advantage of the 32X hardware.
As an add-on, the 32X was a pretty powerful device. In included two Hitachi 32bit RISC processors running at 32 MHz as well as a new Video Display Processor with 3D capabilities. It enabled 32,768 simultaneous colors and added 4 Mbit of RAM. The CPUs were essentially the same ones used in the Sega Saturn.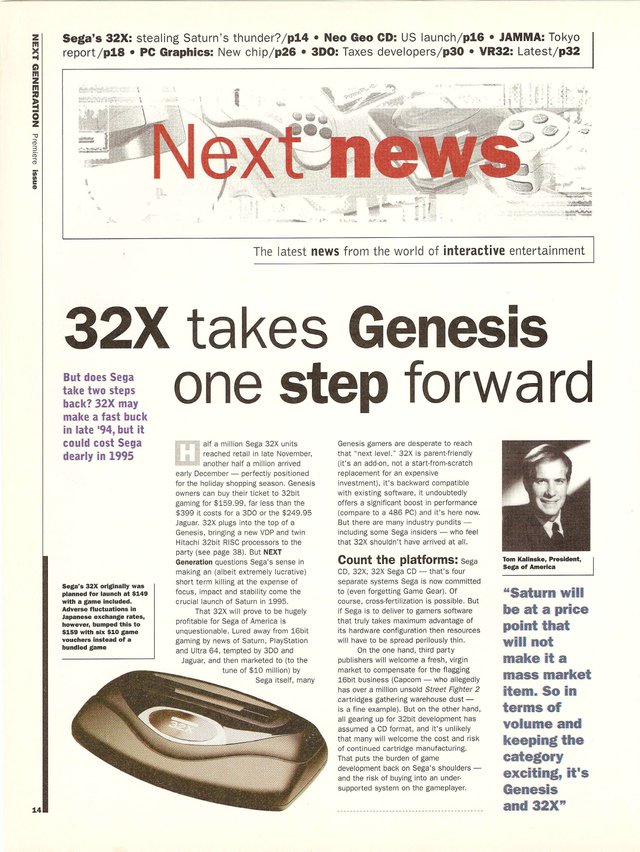 Only 40 games would ever be released for the 32X.
I'll leave you with one of the more cringe-worthy ads for the 32X. The ad below as well as all of the images above are from the premiere issue of Next Generation magazine from January 1995.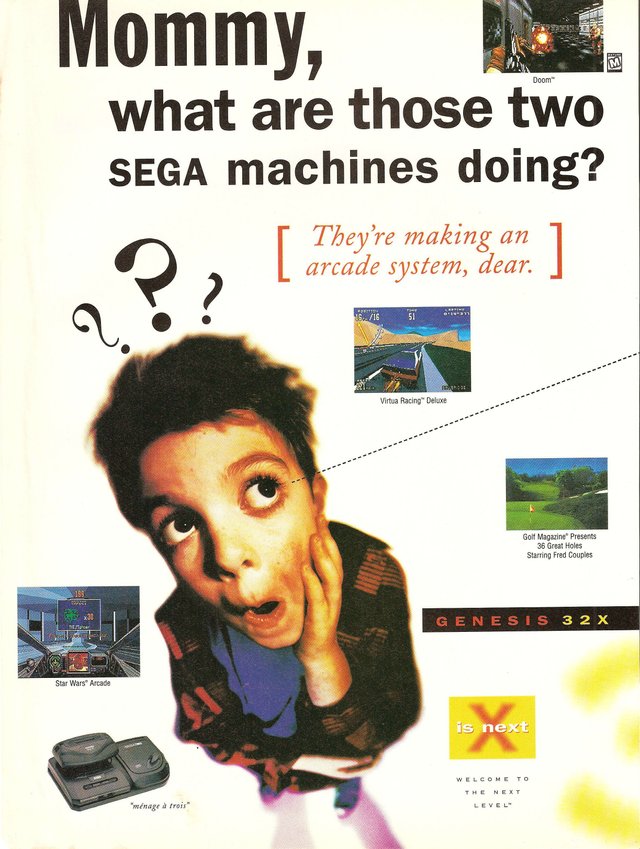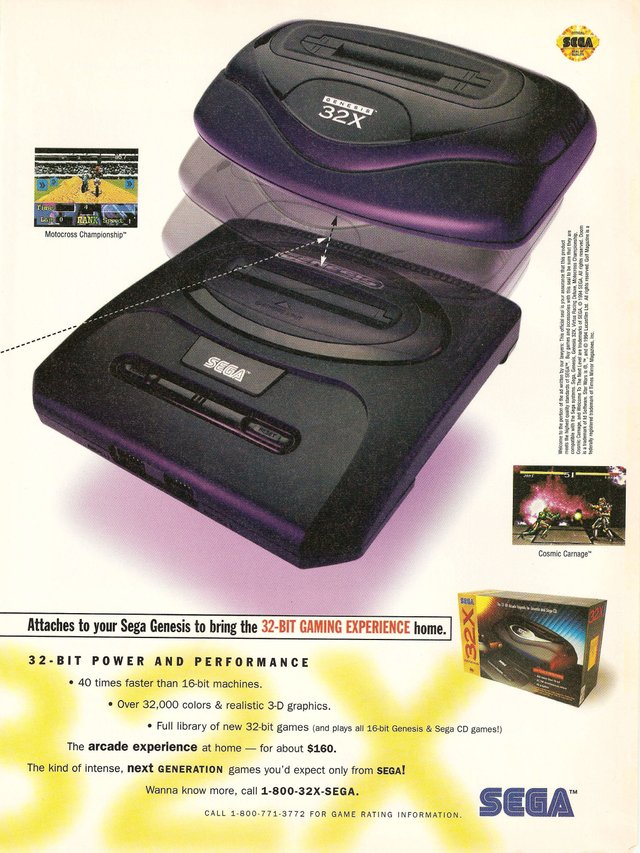 Read more: http://www.megalextoria.com/wordpress/index.php/2018/12/14/sega-32x-2/