The results are in, and here they are.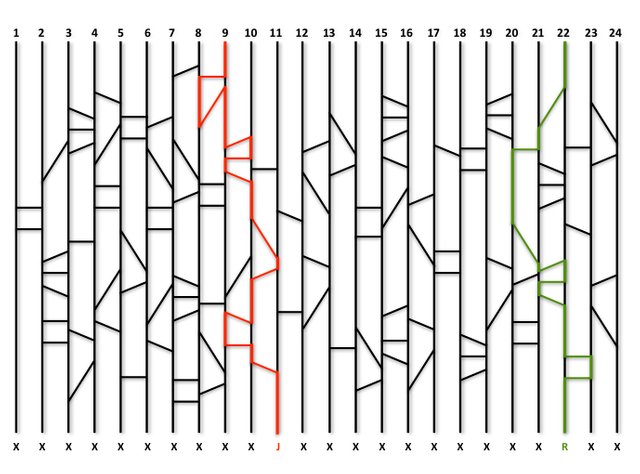 Jackpot Recipients: Congratulations to @jcalero! You hit the jackpot this week, which totaled 0.394 STEEM, 0.394 SP. As a result, you win 0.788 Steem.
Thanks for playing! I hope you'll try again next week.
今度の優秀者は@jcaleroです。おめでとうございます!
今度のJackpotは0.394 Steem、と0.394 SPとなりました。Steem Powerの代わりにSteemを使って,このJackpotを@jcaleroさんに移りました。
アミダクジを参加して頂きありがとうございました。来週また参加頂けると嬉しいです。
---
No one won the resteem! Better luck next time.
---
For Additional Amidakuji Fun
Be Sure to Play @jrvacation's Amidakuji too!
アミダクジが好きな方、是非
@jrvacation
のアミダクジもやってみてください。
---
As always, to all of you big and small voters out there who are supporting this Amidakuji, I can't thank you enough.
Many, Many, Thanks!
---
Don't forget to try your luck again next week!
また来週是非アミダクジをやってみてね!いつもありがとうございます!

| | |
| --- | --- |
| | David LaSpina is an American photographer lost in Japan, trying to capture the beauty of this country one photo at a time. More? |