Taking a picture of something is a great way to remember it.
So is getting a tattoo. It worked for that guy in Memento.
I saw this psalm reference tattooed on the back of a woman's neck and thought I'd look it up when I got home.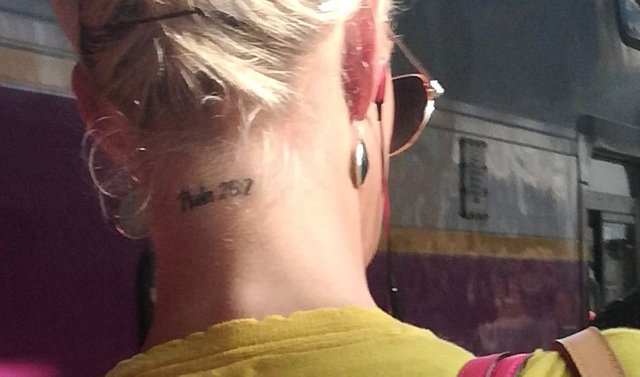 Personally, I've always felt that putting a tattoo on a beautiful woman is like spraying graffiti on a cathedral. I mean, it might make for an improvement. But the artist had better be Michelangelo.
Still, this one's understated, and executed well enough.
Like all bible references, it's a clue. Great fun for a literary-minded sort.
She's clearly proud of it, too - pulling her hair up out of the way to keep it on display.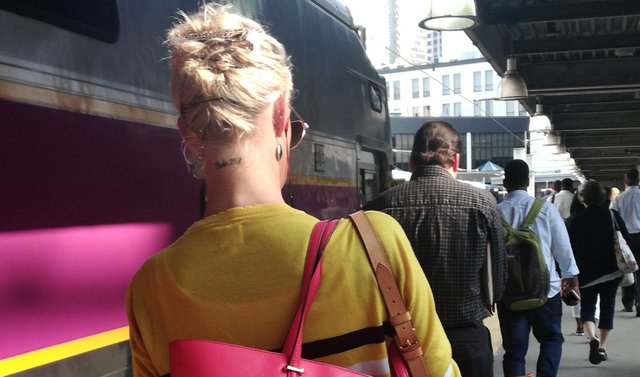 So let's look up those numbers. Here's the psalm:
Do not remember the sins of my youth
and my rebellious ways;
according to your love remember me,
for you, Lord, are good.
Now, that's a head-scratcher. Suddenly I want to know all about the sins of her youth. Isn't that where the excitement lies? Rebellious ways? Surely there's a great story there. What did she rebel against? Why did she eventually submit?
And telling someone not to think about something is a sure way to make them obsess over it.
But maybe God is less of a voyeur, less a collector of stories than I am. Maybe, when it counts, he will see this brand, and forget.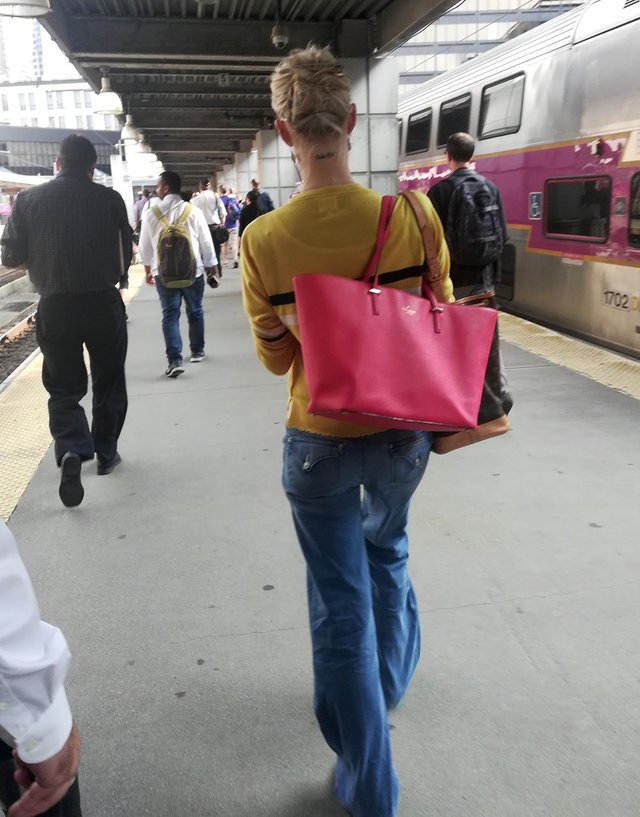 The rest of us, we just march through another day and let the past recede into the distance. Provided we don't tattoo a reminder somewhere.
---

---

---
Unless otherwise stated, photography is the work of the author. Feel free to copy, remix and share photographs from this post according to the terms of a Creative Commons Attribution Sharealike 4.0 International license.
Camera divider and signature illustration by @atopy.
If you'd like to read more, you can check out a categorized catalog of my posts on Steemit here.