The goat kid is being relaxing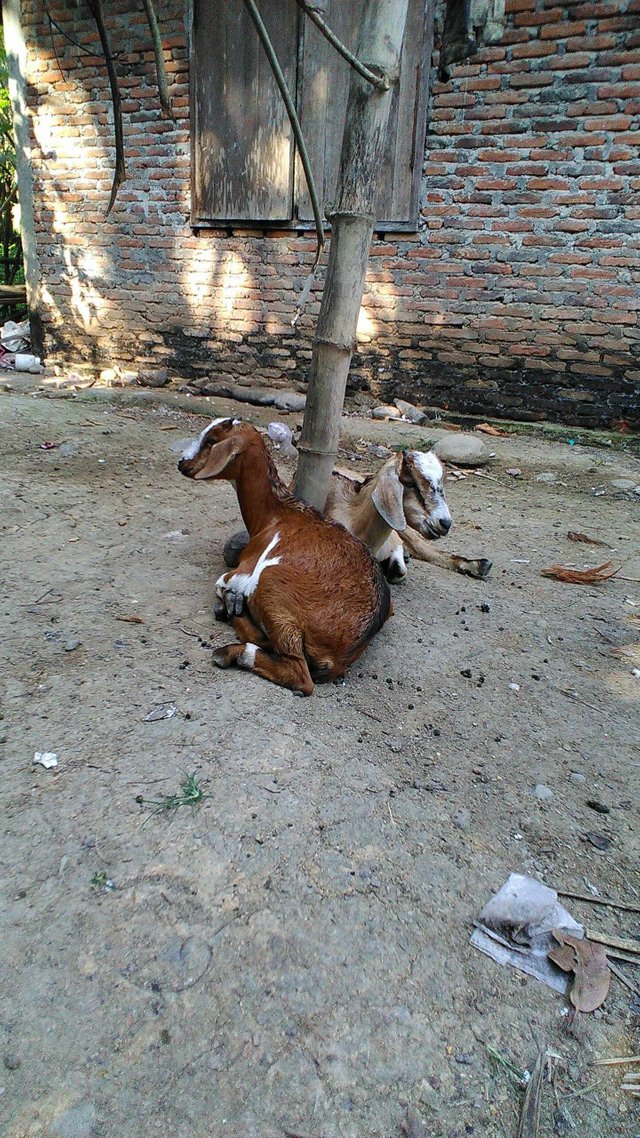 These two goats are relaxing waiting for the right time to find grass.
They will look for grass when the weather is rather cool because they don't want to make tired from dehydration.
They are not difficult if a few hours do not get grass as their food, because they have food stocks stored in their stomach, when resting like this they will take out the food and chew it again.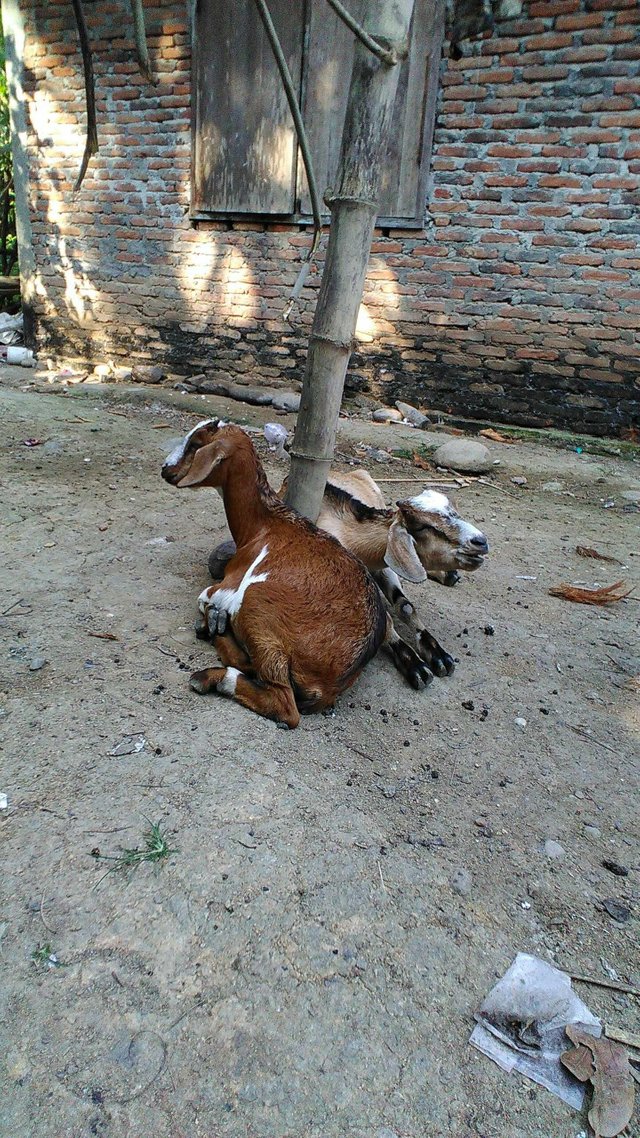 Take a good look at the goat's mouth that is open, because he is twirling the food in his stomach.
Good sleep.
Thanks