Reaching 300, 1k and Defining Another Joe.... or Not :o)
Having just passed the 300 follower mark, into the 60s on rep and closing in on post 1,000, it may be that folks here aren't really sure what to think of Another Joe. Let's face it, my posts are sort of all over the place. And, having thought about it a bit, I expect that'll continue.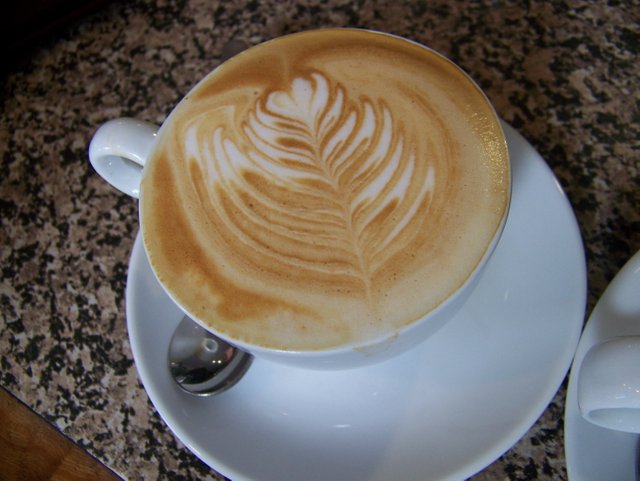 Obligatory Image 1
My life is kinda like that. I pursue what interests me. Early in my working life, I just did whatever job I needed to do because I had to work. And, of course, I had no experience or skills (remember, state indoctrination camps don't give you skills, they teach you to pass tests based on the lowest common denominator). I had to take what I could get, and build from there.
But, somewhere along the line, I decided I wanted to do something I really enjoyed. Oh, I could enjoy a lot of things I was doing, but some work that paid well just wasn't worth it to me. And the whole industrial time-clock thingy begins to wear on a person.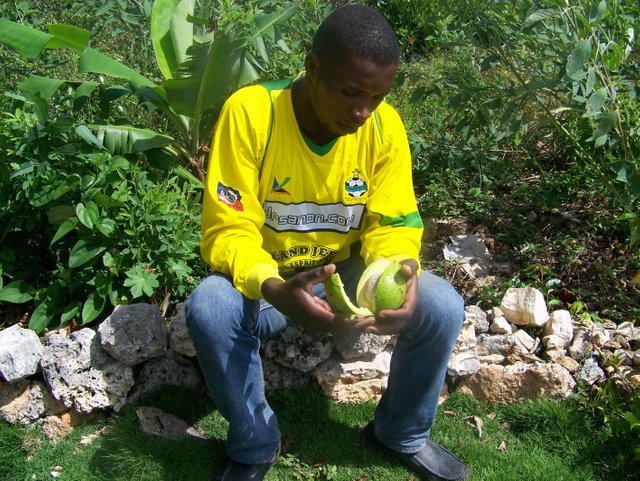 Obligatory Image 2
Consider some things we tend to take for granted:
A workweek is 40 hours. Really? Who says? What if I want to work more? What if I make enough in the first hour? What if my life is structured so that financial income is largely irrelevant? What about work that improves your quality of life without generating financial compensation? What about a garden, fishing, hunting, dumpster diving or whatever else I might want (or be willing) to do for food and shelter?
You need to choose a career. Hrmmm, do I? I think I failed this class in school, if I ever took it.
You need to specialize. \0.o/
It just never really rubbed off on me. I like learning. And by changing my pursuits, I get to keep learning. Sure, I could have stuck with one career and made a lot more fiat. But is that enough? And with all the corruption and shenanigans going on around us, this sort of flexibility helps one to be antifragile.
By keeping myself free of a time clock and the demands of a specialized career, I've kept myself able to pursue many things in life. Some of these have included moving to punch a clock for a while, but then move on and try something else. And I've built some skills that give me the ability to work at a couple different jobs, if I get in a pinch.
This has allowed me to travel, experiment with business ideas, pursue opportunities to offer aid and engage in other pursuits that I couldn't have focused on otherwise. Some examples:
Get decent at a few vocations/hobbies, including: electrician, fencing, various construction skills, woodworking, some experience in cryptos, web design (limited front end work), writing/study (geopolitica, socioeconomics, precious metals), trading, various arbitrage efforts, permaculture, watershed management, coffee stuff, land restoration/regeneration, work on internationalization services (mainly Chile), Steemit.... ;) 
Travel
Meet some amazing people
Go to school at 39, just because I wanted to
I make no apologies for this, though it can drive poor wifey nuts at times. It's part of striving to be antifragile, keep opportunities open and continue to pursue learning new things. It CAN be challenging to keep a steady income flow going though.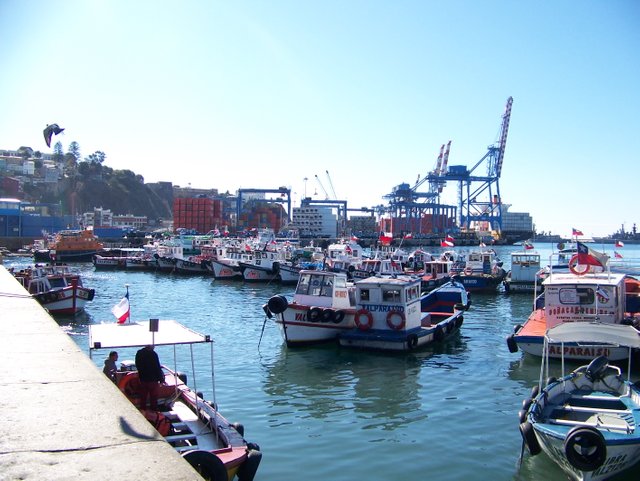 Obligatory Image 3
All this to try to explain why my writing tends to be a bit eclectic. I am hardly knowledgeable in everything. But there are a few things I know a decent bit about. And there are things I'm particularly passionate about. With this in mind, I expect to continue writing about the following, in no particular order and with ebbs and flows for each theme.
Anarchy/libertarian thought
Austrian economics
Bible/Christian thought (I noticed I lost a few followers during my recent Kings series)
History (when something strikes me or I discover something new for me)
Plants and planting (especially fruit), permaculture and polyculture practices
Aid to others, such as with my Haiti series. This is generally tied to one or more of my other passions
Land regeneration
Internationalization (with an emphasis on Chile)
Probably something/s else
I've seen where some writers on Steemit have been compelled to define themselves, in regard to what can be expected of them. In many cases they narrow down what they plan on writing about. And I really think that's a good idea, for some folks. But I also don't consider it necessary.
For me, I think I'll just continue doing what I'm doing. I'll jump on a series about something I really enjoy or that interests me, pepper in an occasional post about other things and switch gears regularly.
How does this affect my following? It's a good question. Obviously not everyone following me is going to care much for everything I write about. Sometimes you'll gloss over it and think, "meh...". I get it, and expect it. And some folks simply won't be able to stomach one or another of my passions, so will unfollow when I hit that topic. Again, it's expected.
Some would say that they don't write to win friends. Others would say that they must write to win followers, whether they're friends or not. I guess I'm sort of scrambled in this, because I do write to win friends. But I write to win friends who may agree strongly in one area while disagreeing strongly in another. I write to win friends who I can enjoy strong mutual respect with, while not expecting universal agreement. And I write to win friends who desire to communicate our differences respectfully because we both recognize that each other's hearts sincerely desire what's good and reflect a love for others.
In other words, nothing is really going to change on my blog. It's a place where I can continue to share ideas and thoughts, and engage with some amazing people. It's not facebook, thank God. We can follow each other out of interest and respect without even necessarily being "friends", and no pressure to be such. And we can engage with each other's articles in a constructive fashion, or ignore them when they just aren't of interest to us.
One thing I'd like to do is to have respectful engagement over things in which we disagree and post it for the benefit of the community. Obviously, as a Christian I have some worldviews that will conflict with those of others, especially my fellow ancaps. IMO, this is healthy disagreement. It would be enjoyable to exchange notes and post a discussion that explores our differences, again, from a perspective of mutual respect (angry rhetoricians need not apply).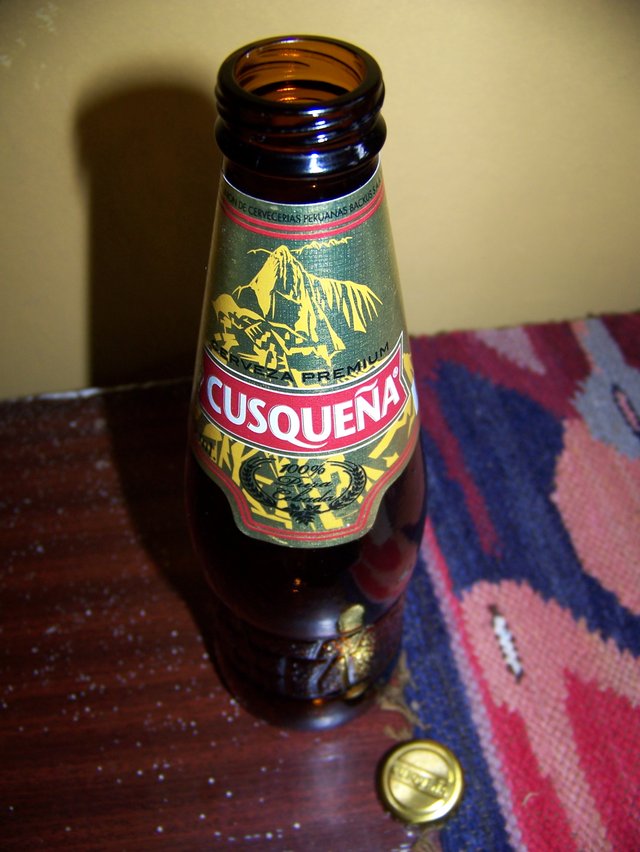 Obligatory Image 4
I have a couple other ideas up my sleeve to try to contribute to Steemit as well, and am working toward one with some developers. I really don't know if I should let the cat out of the bag yet, so will hold off until I am more confident. It's exciting to me though, and should help bring a few folks in the community together on one theme, as well as introduce some folks who aren't on Steemit yet.
If you've managed to read through all this self-exploring, thanks for caring. I don't even know if I'll bother reading through it, now that I've written it. :o) I'd appreciate your thoughts, ideas, pontifications, meanderings and other musings, if you care to share them. If you don't, I appreciate you just as much for simply being here.
Steemin' on,
Another Joe


Email notifications
AJ Facebook
AJ Twitter
Note: Sometimes I have a donation option at the bottom and sometimes I don't. I'm not really sure how to best use this tool, but plan on using it whenever I post in such a manner that I think others might want to either donate for the information (since it could be used for their own teaching, such as the Kings series) or to the effort being discussed (such as the Haiti series). I will be posting articles about individuals who need help, from time to time. These will often include links to fundraisers, but also the donate button for those who might want to use Steemit to donate. It's just an option that can be useful, so I'll include it just in case.