Jamiacan Reggae Artist Mykal Fabulous meets DreaDnuT @ 12 Gates Music Studio [Recording Session] 2011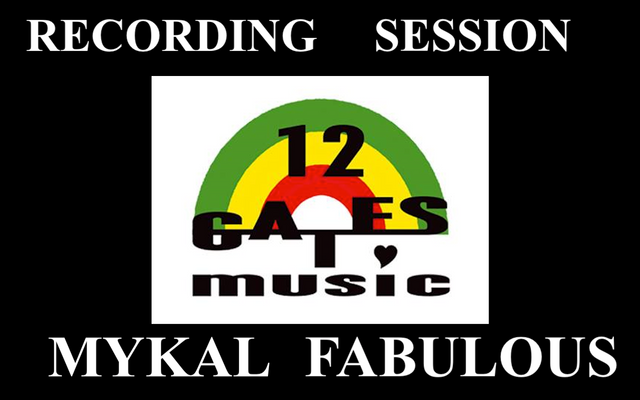 Today I wanna share with you some Vybz outta my Studio, from 2011, when I was meeting, for a Recording Session on Lucky Strike Riddim, the jamaican Roots Reggae Singer Mykal Fabulous.
Riddim: Lucky Strike by DreaDnuT
Song: Never gonna be the Same;
Vocals & Lyrics by Mykal Fabulous
Music recorded and mixed by DreaDnuT @ 12 Gates Music Germany.
Mastered by Freeman @ Spice Records Studio
The Tune was first released on the Album Ghettovibrations, available as Download right here;
Never gonna be the Same @ i-Tunes
Stream it here;
Never gonna be the Same @ Spotify
Listen to more Music of the Artist right here;
I am DreaDnuT, presenting 100% original, unique, fresh and selfmade Reggae Music. Music Videos from the modern Roots Genre to Dancehall. Beats, Instrumental Music and Songs. I'm a german Riddim Composer, Ragamuffin Artist, Reggae Producer and Sound Engineer. Sharing with you, diverse Categories of my musical Skills, Styles and Talents. Different Styles and Patterns of Homemade Reggae Music, selfmade Riddims and Live Music Sessions in my Home Studio.
Ich bin DreaDnuT, Raggamuffin Style Künstler, Reggae Produzent, Beat Macher und Soundengineer. Ich biete 100% original selbstgemachte, einzigartige und frische Musik vom Genre Reggae, Roots & Dancehall. Musik Videos, von Songs, Beats und Live Musik in meinem Studio. Ich bin Beatmacher, Raggamuffin Rap Künstler, Produzent und Sound Engineer.
Fallow me on Youtube
Fallow on