Mohamed Noor's Murder Trial Of Justine Ruszczyk (Damond) Set For April 1, 2019
The muslim Minneapolis police officer shooting from July 15, 2017 will finally be put before a jury on April 1, 2019. Minnesota has the largest Somali population in the United States and this trial has gained world wide attention. Noor is charged with 2 counts; Count 1: Murder-3rd Degree, Count 2: Manslaughter-2nd Degree.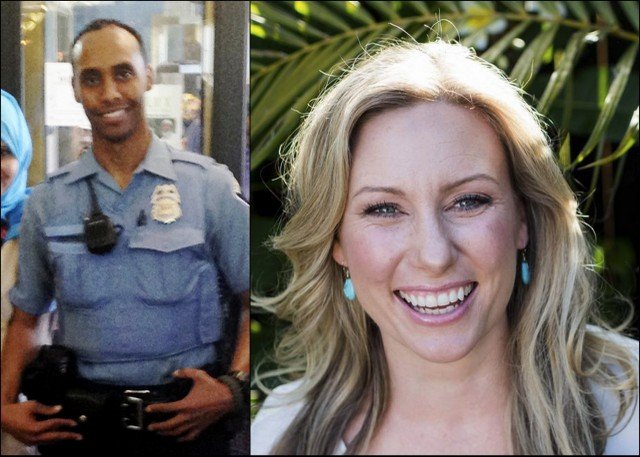 thesource.com
This high profile case involves how cultural differences matter when you are in uniform. It's a known fact that Noor was improperly trained by Minneapolis police. The mayor at the time of his hiring had been a rhetoric mouthpiece for "diversity" in the Minneapolis police department due to the large number of Somali immigrants living in Minneapolis. Noor was given a fast track training program which gave him minimal training, and put a badge & gun in his hand releasing him onto the community.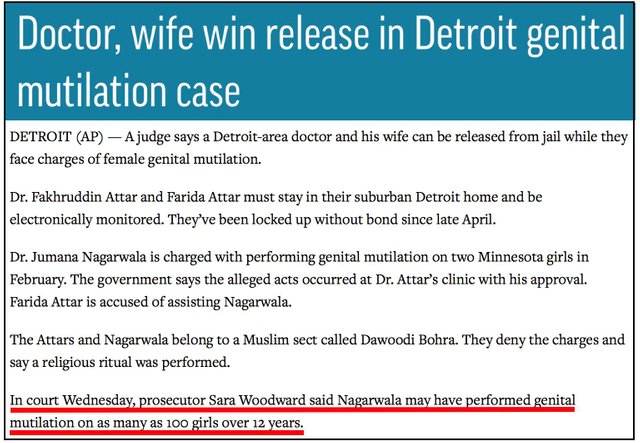 newsbusters.org
Noor had problems almost immediately upon becoming a LEO. Complaints rolled in about his indifference towards women in particular. Somali/muslim culture puts women in a low status, degrading them below dogs, treating them disrespectfully. This culture indifference showed up on Noor's mandatory MMPI-2-RF psychological examine taken by all potential LEO. It was noted he hated people, yet was applying for a service job requiring him to interact with people in an authoritative power position. And a deadly weapon.
Alarm bells have been waged repeatedly in Minnesota as the Somali refugees have failed to assimilate to American culture. Why they were brought here is unclear, but Noor's shooting has not been the first Somali problem in the city. An affluent part of the city was terrorized 30 minutes by 25-30 Somali men in their 20's. Threats of raping women, driving through lawns, vandalizing vehicles and beating residents outside their homes went silent as far as a police write up OR media coverage! I saw the original police report on their website. It was taken down and now shows as an uneventful day in this precinct. Residents are angry by MPD failure to respond OR show the incident on their webpage of reports.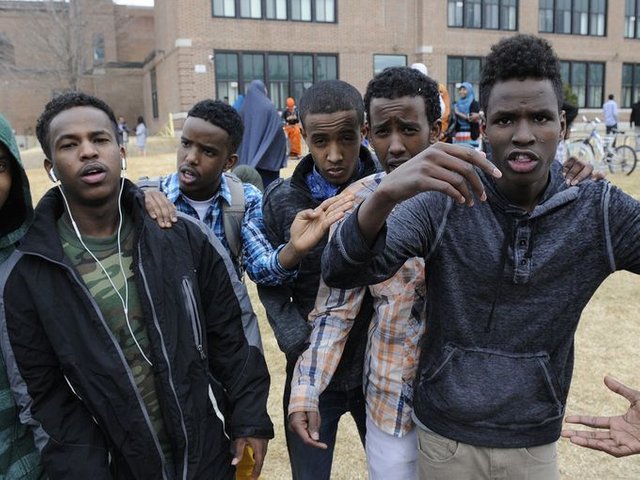 barenakedislam.com
Americans watch from afar what is happening in France, Sweden & London, to name a few. Minneapolis, MN & Dearborn, MI are frightening examples of allowing cultures with humanitarian atrocities into our country and bowing to them. The derelict elected officials destroy communities by making little Mogadishu areas off limits to Americans-even police are barred. To make these insane people from a culture of hate & abuse, and put them in power positions is treasonous!
Don't tell Justine's family these people are just like "us". While I'm all for those who desire to come to America, embrace our freedom and assimilate, I'm all for removing the drains/stains who hate America & fight against our culture. Get the hell out of my country. As for Mohamed Noor, this muslim POS better get 3rd-degree murder as it WAS murder.
Original complaint: http://mncourts.gov/mncourtsgov/media/High-Profile-Cases/27-CR-18-6859/Complaint032018.pdf
Entire Judicial documents: http://mncourts.gov/StateofMinnesotavMohamedNoor