What if there were a way to enjoy chocolate treats without the risks associated with high sugar? Well, I think I've found it...
If you look through the ingredients list from a huge range of products in supermarkets, from Chinese sauces to chocolate bars - you will find that sugar is often the 2nd or even 1st largest ingredient by weight! Without going into the ethics of this, the key point is that it can be very challenging for us limit our energy intake and sugar intake as long as we are buying pre-packaged, pre-processed foods. Hopefully by now we collectively, mostly appreciate that limiting sugar intake is a good idea for a variety of reasons - so what are the options for enjoying sweet treats without the sugar demons causing us problems?
Thankfully, there are a few options that only involve using natural ingredients and this hot chocolate recipe is a great example.
Instead of using standard drinking chocolate, I am using organic cacao powder which is the highest source of magnesium of any food source (that I am aware of) and since we are typically deficient in this essential nutrient, that can't be a bad thing. Cacao powder typically is sold without any added sugar, bonus!
Instead of using sugar I am using Stevia drops - which are a liquid form of the naturally sweet plant 'Stevia' that is sweet without containing sugars.. Something of an unusual quality!
Instead of using dairy milk, I am using almond and coconut milk - which I make from fresh almonds and coconut water - although you could easily just use a store bought (ideally sugar free) equivalent if you prefer.
Finally, a drop of vanilla essence (or you could use vanilla pods), along with some cinnamon - puts the finishing touch to this awesome drink.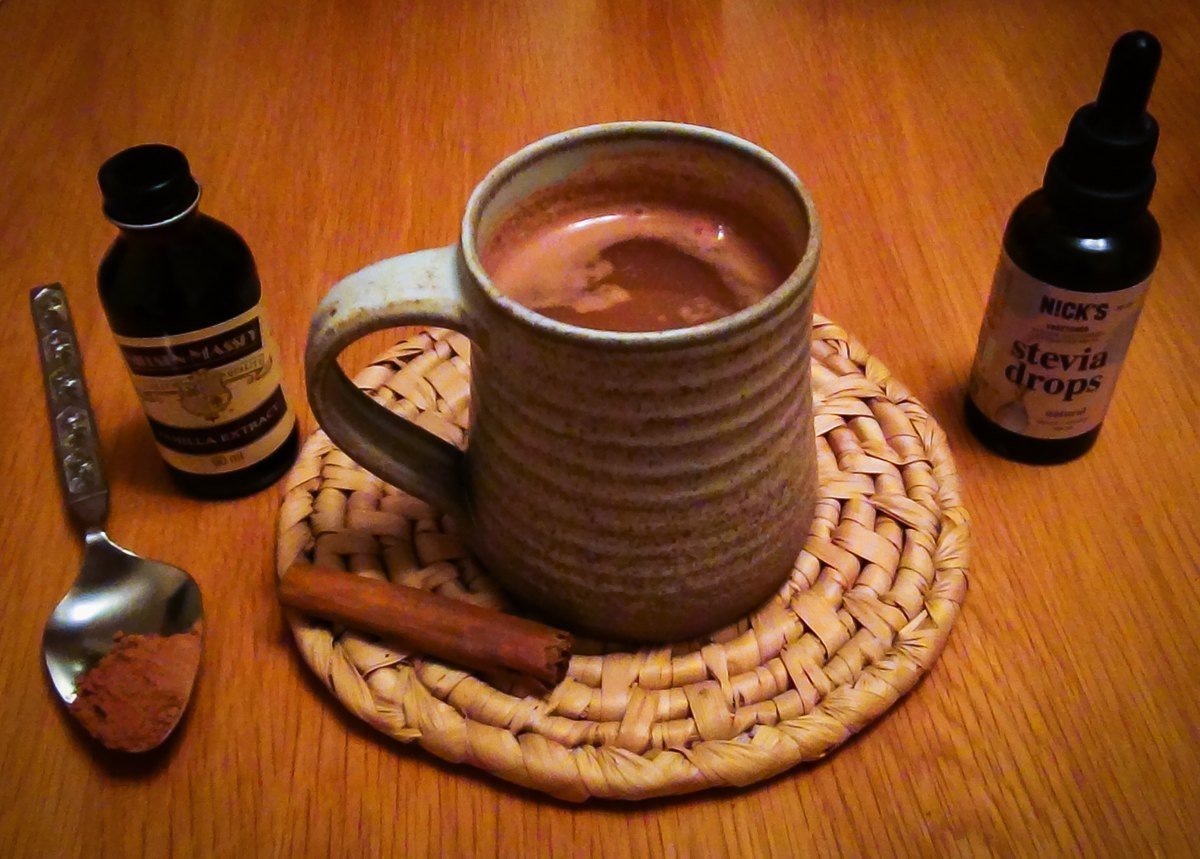 Ingredients
---
1 Cup of almond/coconut milk
1/2 Tablespoon of Cacao powder
1 teaspoon of vanilla essence
2 drops of liquid Stevia
1 shake of ground cinnamon
Method
---
Heat the milk in a saucepan on high heat
Drop in the cacao powder and stir until it is dissolved.
Pour out the mixture into a suitable cup.
Add the vanilla essence and stevia the cup.
Stir well.
That's it! You now have an awesome vegan, healthy hot chocolate - total sugars = negligible!
Injoy!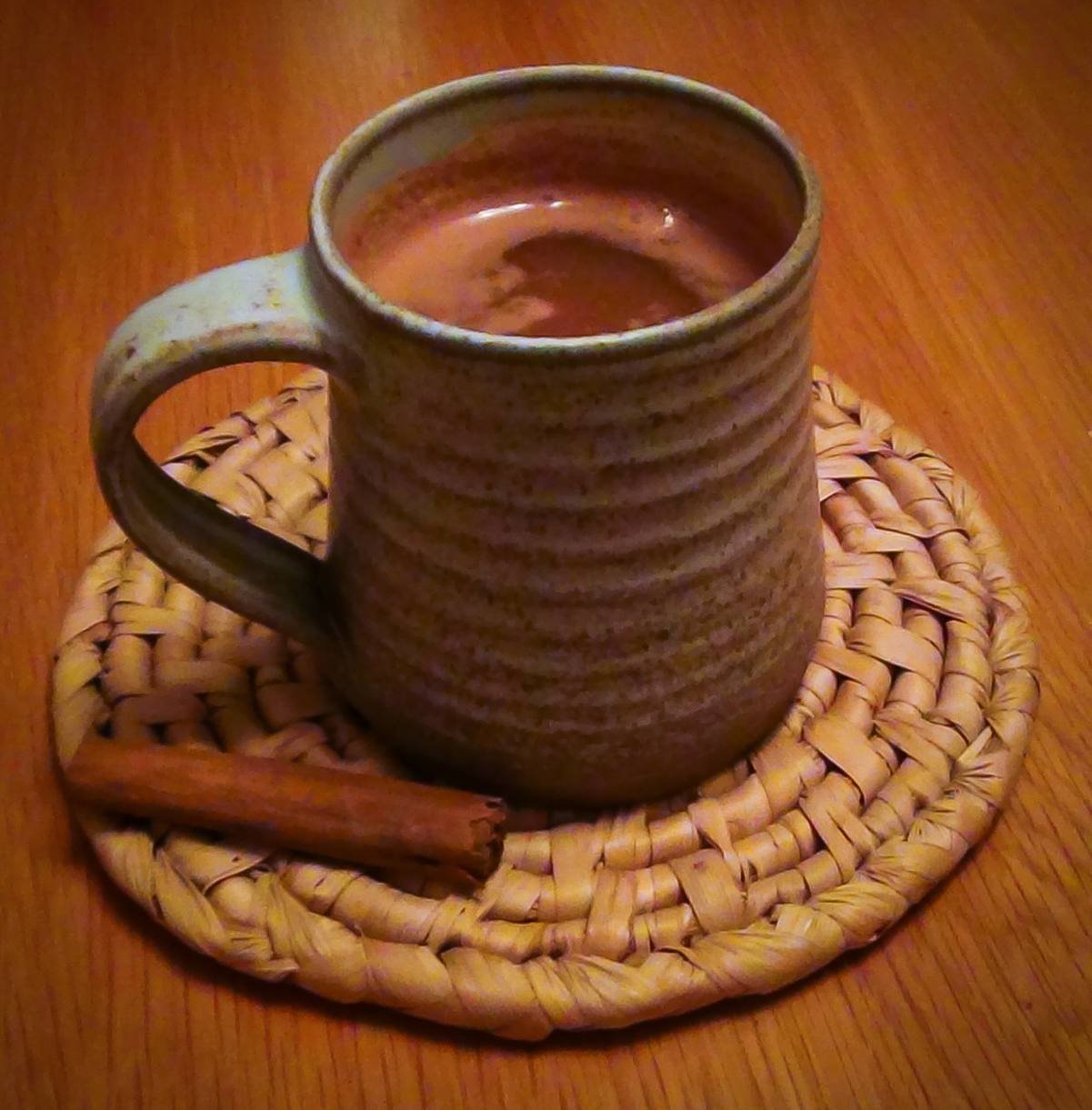 Wishing you well,
Ura Soul
---
Vote @ura-soul for Steem Witness!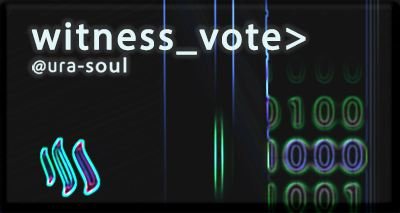 View My Witness Application Here

(Witnesses are the computer servers that run the Steem Blockchain.
Without witnesses there is no Steem, Steemit, DTube, Utopian or
Busy... You can really help Steem by making your 30 witness votes count!)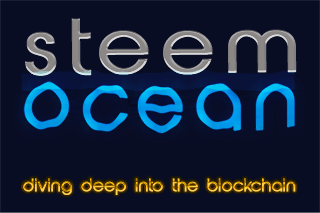 Find out your voter rank position at steemocean.com!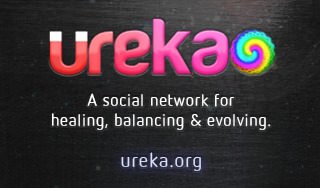 I run a social network too!