EASY & DELICIOUS VEGAN BERRY PORRIDGE ♥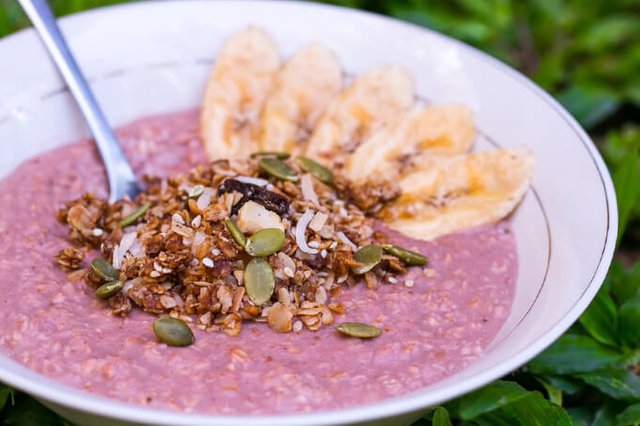 Hey you porridge lovers out there! Today I'd like to share one of my favourite vegan porridge recipes with you - pink berry porridge! You can use fresh berries of the season or frozen ones for this yummy and healthy breakfast. You're also free in the choice of plant milk, but I recommend rice milk, coconut milk or almond milk. If you like some crunch in your creamy porridge, optionally add some granola on top. Enjoy!
[You can find a link to the German version of this recipe at the end of this post.]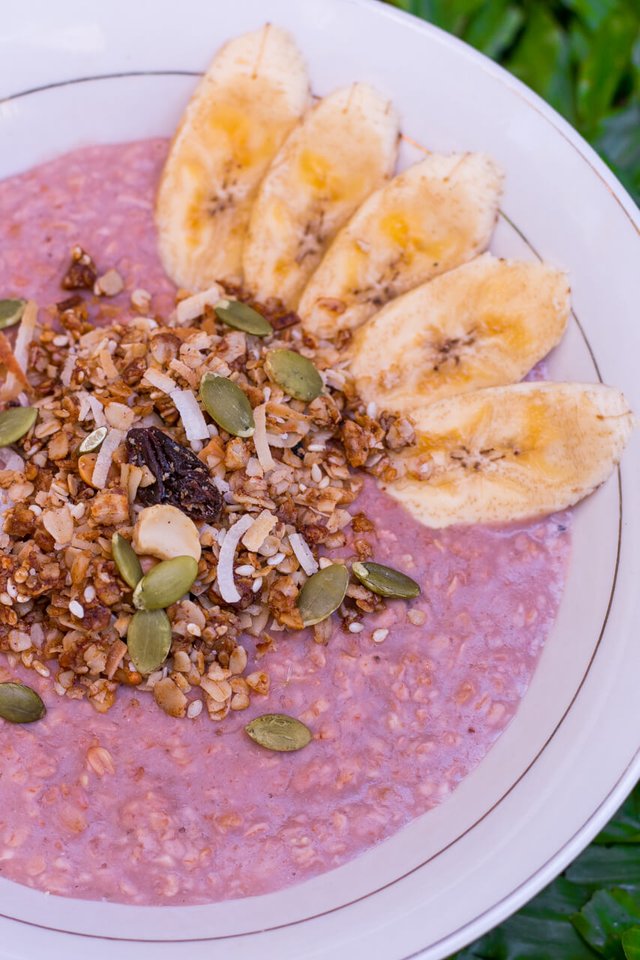 Ingredients
100 g oats
250 ml plant milk
100 g fresh or frozen berries of choice
2 tbsp date syrup
1 tbsp flax seeds (ground)
handful of crunchy granola and/or other toppings of choice like fresh fruits, nuts and seeds
Instructions
Mix the berries and 3 tbsp of plant milk in a blender.
Roast the oats in a cooing pot for a few seconds, add plant milk and allow to boil.
Cook for around 5 minutes until liquid is almost soaked in completely.
Take porridge off the heat and stir in the berry paste.
Fill up a breakfast bowl with pink porridge and decorate with toppings of choice.
You can find the German version of this recipe >>here<<.

If you like this recipe I'd appreciate your upvote, follow and resteem! 💚
I hope you'll give this yummy recipe a try and I can't wait to hear how you liked it!
Have a great day everyone!
Yours, Sofia