---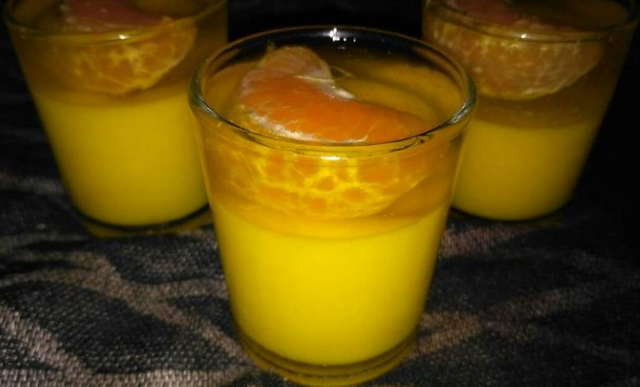 ---
Ingredients
Pudding plan;
1 jelly plan
50 grams of gulpas
1/2 tbsp vanilla
700 ml of water
1 sachet nutrisari (meor florida orange)
orange (as a topping)
Milk pudding;
1 for the plan
35 grams of gulpas
1000 ml of water
2 tbsp cornstarch (dissolve water)
700 ml of liquid milk
pasta or yellow essence
---
How to Make
Cook the milk jelly first, jelly-plan, gulpas, nutrisari, liquid milk, after a little boiling, enter the dilute maize, paste / essence yellow, then turn off the stove.
Cook plain jelly plain, gulpas, vanilla, nutrients, mix with water, after boiling the stove, once in stirring.
Enter the milk jelly that has lost the vapor into the mold, 3/4 alone, let stand
After the milk jelly is slightly frozen, pour the jelly plan, over the milk jelly, then give the orange toping.
---
Good Luck