Hello Steemian's,


Here's a simple recipe for a Chocolate Sandwich.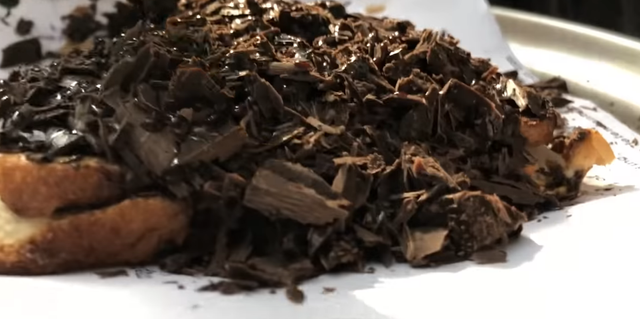 Ingredients
Chopped dark chocolate three quarters cup
Half Cup of Chocolate Chips
Chocolate syrup
Cocoa powder 3 tablespoons
Bread Slices
Butter 3 tablespoons
Preparation


Add cocoa powder, heavy cream, sugar and a pinch of salt to the pan. Mix the mixture well for 2 to 3 minutes until the mixture becomes thick and smooth.
Now put another pan on medium heat and add chocolate chips and dark chocolate to it and mix. Pour the pre-made melted chocolate mixture. Mix well and allow the mixture to cool.
Now take a brake slide and spread the chocolate mixture in half of the bread. Apply butter in half. Now apply some butter on the outside of the bread as well.
Now heat a grill pan on medium heat. Place the sandwich in the pan and grill it well until golden brown.
Now crush some chocolate and add chocolate syrup on top of the sandwich. Your grilled chocolate sandwich is ready. Enjoy it