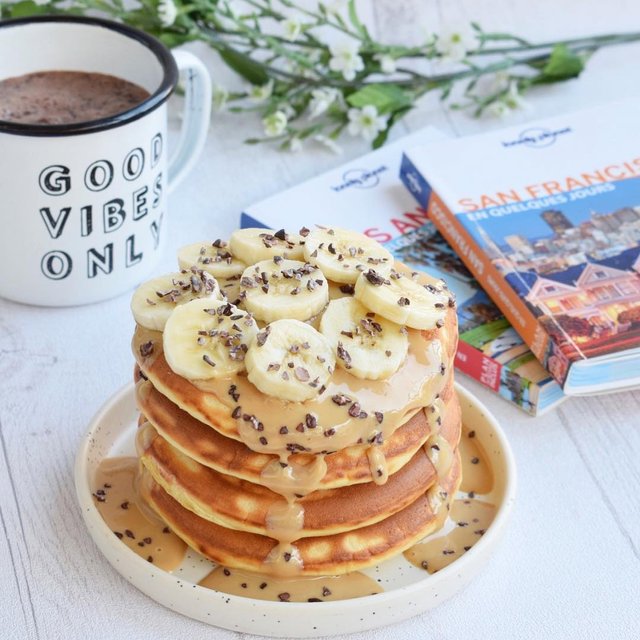 That's it we are, imminent departure for our Road Trip in California 😍
I confess that I do not realize too much, but I'm too excited !!
And to hold out for the 11:30 of flight and a time difference of 9 hours nothing better than Pancakes of madness
.
.
🥞 Recipe for 7 pancakes approximately 🥞.
.
150g of wheat flour
2 eggs
1 vegetable yoghurt (115g) (according to your taste)
5cl of vegetable milk (according to your tastes)
1 sachet of baking powder.
.
1 / Mix all the ingredients and it's ready, all you have to do is bake your pancakes ☺️😋
2 / Have a good weekend, darling 😘 Source
.