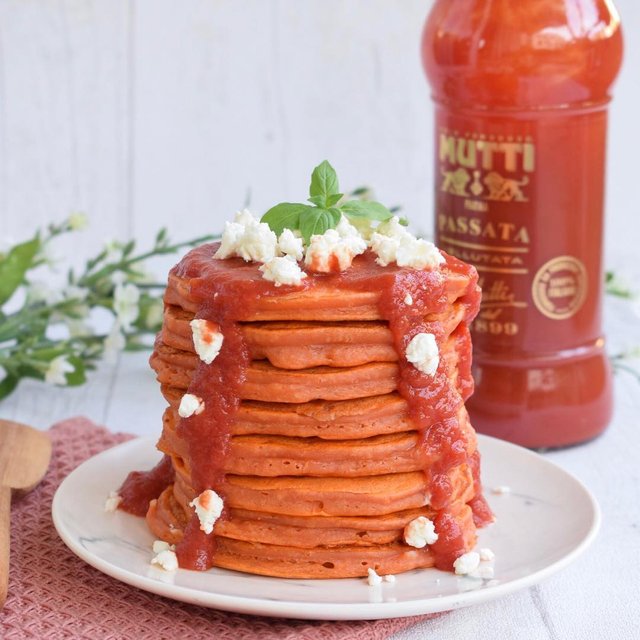 Today I find you to offer you a great contest 😋
With the products@mutti_franceI created this recipe Pancakes with tomato and goat cheese, a true wonder 😍
Trying to win a great gift basket composed of:
.
.
1 / A nice apron MUTTI
2 / A box of Polpa of 400g
3 / A box of cherry tomatoes of 400g
4 / A bottle of Passata Nature of 400g.
.