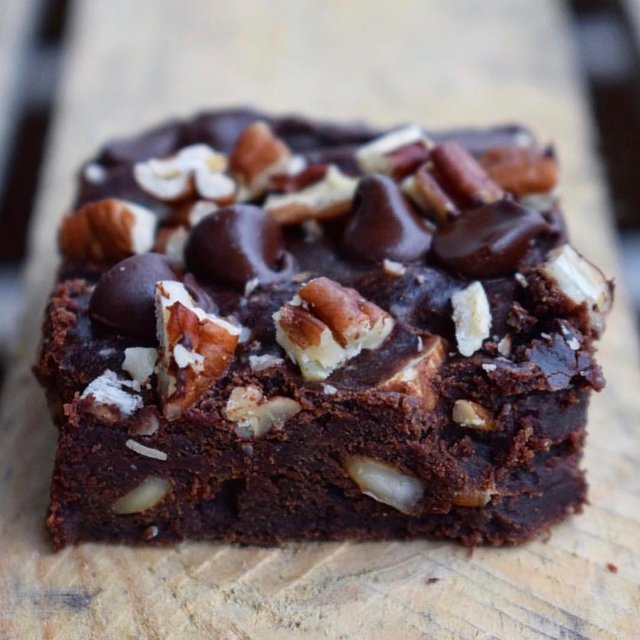 What's better than a good Brownie for this last day of taff and especially before leaving for California babyyyyy 😍
Waiting I'll leave you with this delicious recipe without added sugar or fat 👌🏻
......
🌿 Recipe 🌿
.
.
60g of flour
30g of corn starch
100g of apple
sauce SSA 150g of dark chocolate
2 eggs
30g of black chocolate chips
2 handles of pecan nuts
2cs of hazelnut milk.
.
🌿 Preparation 🌿
.
.
1 / Melt the 150g of dark chocolate in a bain-marie
2 / Mix the flour, cornflour, compote, eggs, pecans and milk
3 / Add the melted dark chocolate
4 / Mix well and add the dark chocolate chips and pour into your mold
4 / Put in the oven at 180 degrees for 20 min.