Certainly, MtG is far from being a role-playing game, but it certainly fits into the broader fantasy realm metaphor, and I have learned/realized many things while playing MtG that have helped me on my journey of integration. One of the key elements of Magic is the "lands", cards which (in the lore of the game) represent the places that a planeswalker/mage has made connections to.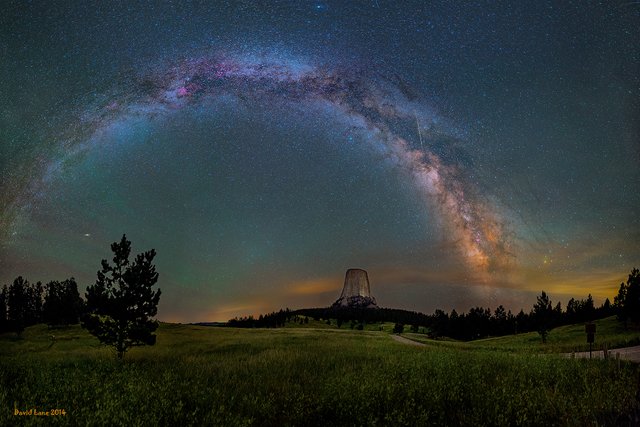 Bear Lodge, WY - Image Source
In order to cast a spell of any kind, one must draw energy from one or more of those locations. Although 'Real Life' does not have that same requirement to accomplish things, and there are many, many options of things that people call on for power, energy, and motivation (including dieties, gurus, plants, and celestial bodies), it does give us a beautiful reminder of one that many players end up forgetting. The way the game presents different kinds of lands as generating different kinds of power is also quite beautiful, and can certainly be applied to 'Real Life'
When you need to calm the mind, visualizing yourself on a beach, watching the waves roll in, works wonderfully.
If you need to call on a boost of energy to keep yourself from giving up, or to get that little boost of extra strength, visualizing the time you summited a mountain, well past the point of exhaustion, but pushing through and accomplishing it, will do the trick.
Just like having more types of land in your MtG deck allows you to play a wider variety of spells, so too does connecting with more places in 'Real Life' open up a wider and wider understanding of the game, and potentially more capabilities. Traveling introduces us to new sights & smells, new challenges, new cultures, new realizations about ourselves, and all sorts of skills & abilities we can choose to learn. It also offers us the opportunity to heal, integrate, and release old things that no longer serve us, by seeing it reflected in various ways, and by showing us what lies on the other side.
Take the original Guild Wars as an example; no matter which class you chose to play, there were dozens of skills that could be unlocked for use. Many of those skills, especially the most powerful, could only be learned in specific places, after completing specific challenges. As with any of these examples & metaphors coming from games within the game, here in Real Life it is on such a grander scale than any pre-created set of land types or skills for you to go discover. There are places for you to connect with that haven't been seen by a human in thousands of years, and each of us will master things that nobody else ever has!
---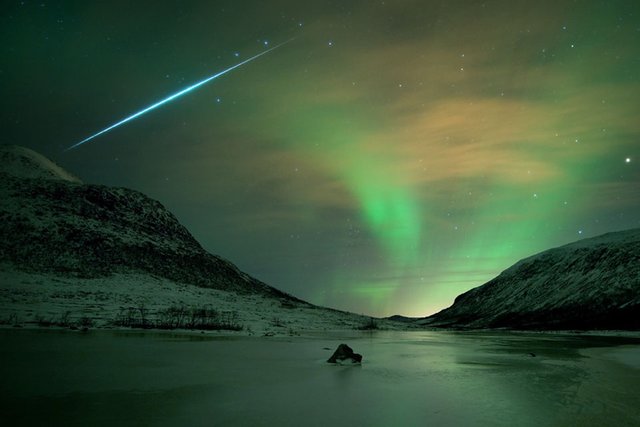 Aurora Borealis, Norway - Image Source
---
This has been another (work-in-porgress) section of a book that I've been creating & sharing for some time; I am open to your insights, questions, and recommendations. To see full breakdown of the project so far, please see: The Status, Vision, and Needs of 'Real Life: The Role-Playing Game"
This project is something that is extremely important to me, something I have felt called for SO LONG to create, and I am overjoyed to be opening the container and getting input from other creators as well! If this feels exciting and empowering to you, I'd love to have you involved!
---
---

8 Pillars of TribeSteemUp