About two weeks ago, I wrote a review of a song by NF titled When I Grow Up. In today's review, we'll be looking at his most recent song titled Leave Me Alone.
As you may know, NF is an American rapper, singer, song writer. He has been active in the music industry right from the year 2010. In the year 2018, he got married with Bridgette Doremus.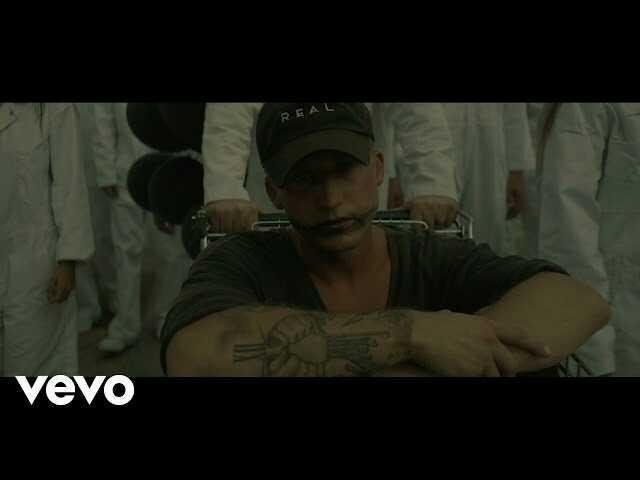 source
Two weeks ago, while I was just writing the review of When I Grow Up, NF did it again. He dropped another song titled Leave Me Alone. I saw and retweeted NF's tweet about this song. However, I had never listened to it. It happened that when I logged into my twitter and saw the retweet on my page, I was prompted to download the song.
I used NewPipe Legacy to download both the audio and video of the song.
After I had downloaded the song, I started with the video (using my headset). While I was listening to the song, there's this particular rap he did which made me feel greedy for not playing the song on loudspeaker. The lyrics of the song are just as sensible and crazy as usual. One of the things I noticed is that the music video of that song is very similar to that of one of his songs (The Search). He wore the same rage jean, still with his black balloons, and dragging a shopping cart.
The Music video of this song is neat. It has a nice background of some buildings and people dressed in black or white. The rap he did in this song is beyond the ones I've seen. I even had to call my brother to come see the flow of the rap. The lyrics of the song is powerful too; it has a message. One of the things I love is that the song's duration is over 5 minutes, that's 5 minutes of being crazy again.😋
To me, all of his songs has always made sense. Imagine the fact that I have about a dozen of his songs.
Would you believe it if I told you that Leave Me Alone has been playing for hours in our house?.... Oh Yea, it has been playing for hours. My cousin had even complained of the crazy dances I've been displaying today. She also did tell me to Leave the song alone 😅.
However, I just haven't enjoyed enough. Even as I'm writing this blog, my PC sings 'Leave Me Alone'.
---
Here are some of the lines I love most
I'm in the game, but they don't even know it
Like I'm undercover and don't want to blow it
I come out of nowhere, they don't even notice
The flow is so cold, you would think it was snowing
I'm under the weather, but wind isn't blowing
I got an umbrella for difficult moments
You got to admit it, I'm very devoted
I'm out in the ring, but they don't always help me.
Trust me, if you're a lover of rap or crazy songs that doesn't contain vulgar languages then you should follow NF, and more so, you should listen to this song. Thanks for having read this post. Remember, I value comments a lot.
Want a link to the YouTube video of the song? Click here
---
I'm the Crazy Bunny you know. 😜