I build this for our flight to Florida on our trip to Disney. I am extremely happy how it came out and has it has 8,000 games from 1970's to around 2000 crossing 15 or so console devices. It is powered with a Raspberry Pi Zero W with WIFI so I can wirelessly add/remove games.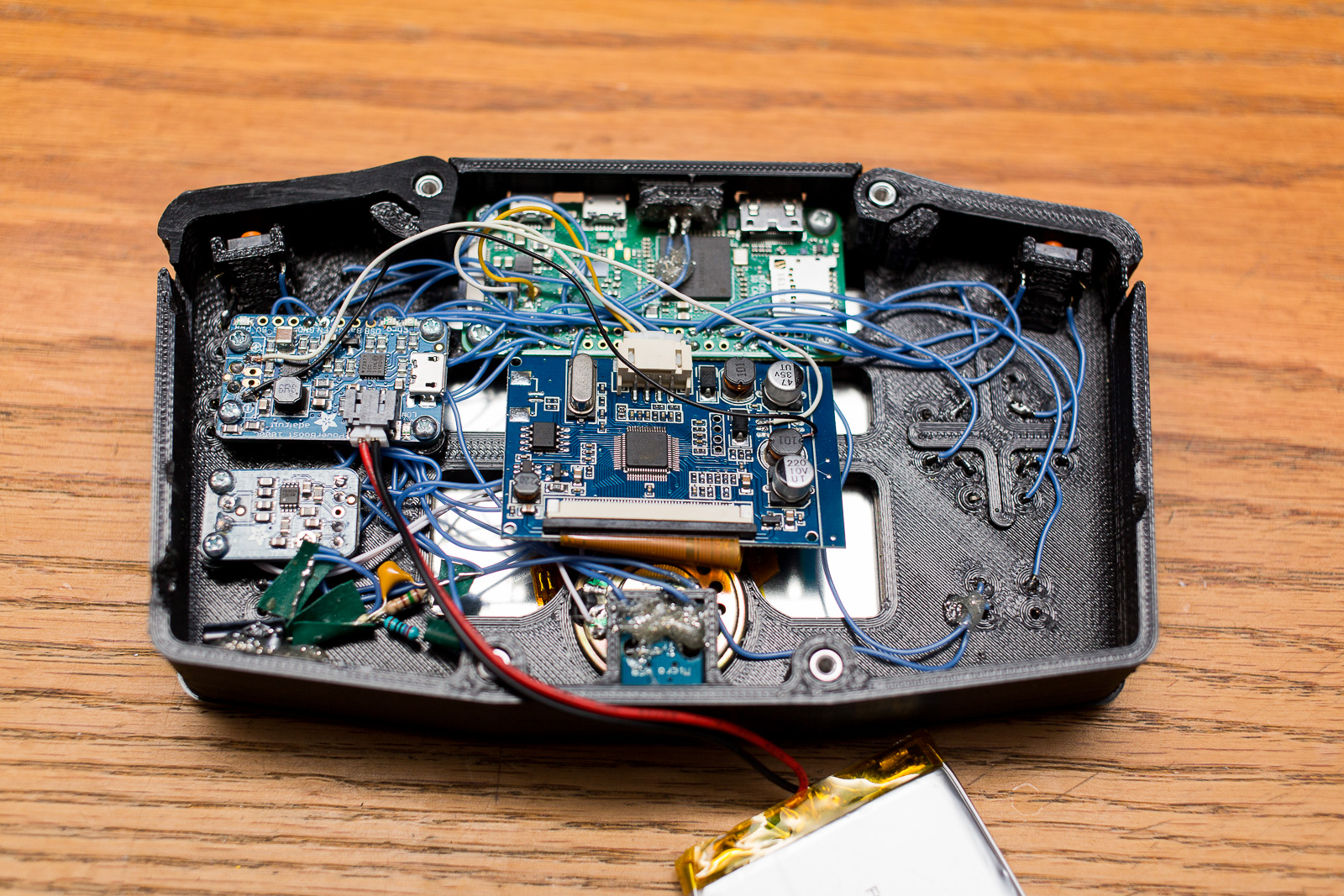 You can see the guts of the device, it was not fun doing all the soldering. The body is a custom 3D printed frame and the front and back are laser-cut black acrylic.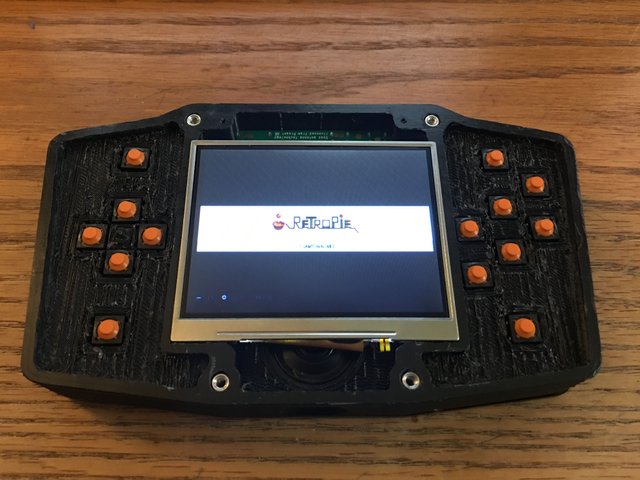 There are a total of 16 buttons with 2 shoulder buttons, full 6 arcade buttons, 4 option buttons, and 4 for the d-pad. The display is a 4" display from a typical car backup display with some modification to convert it from 12V to 5V.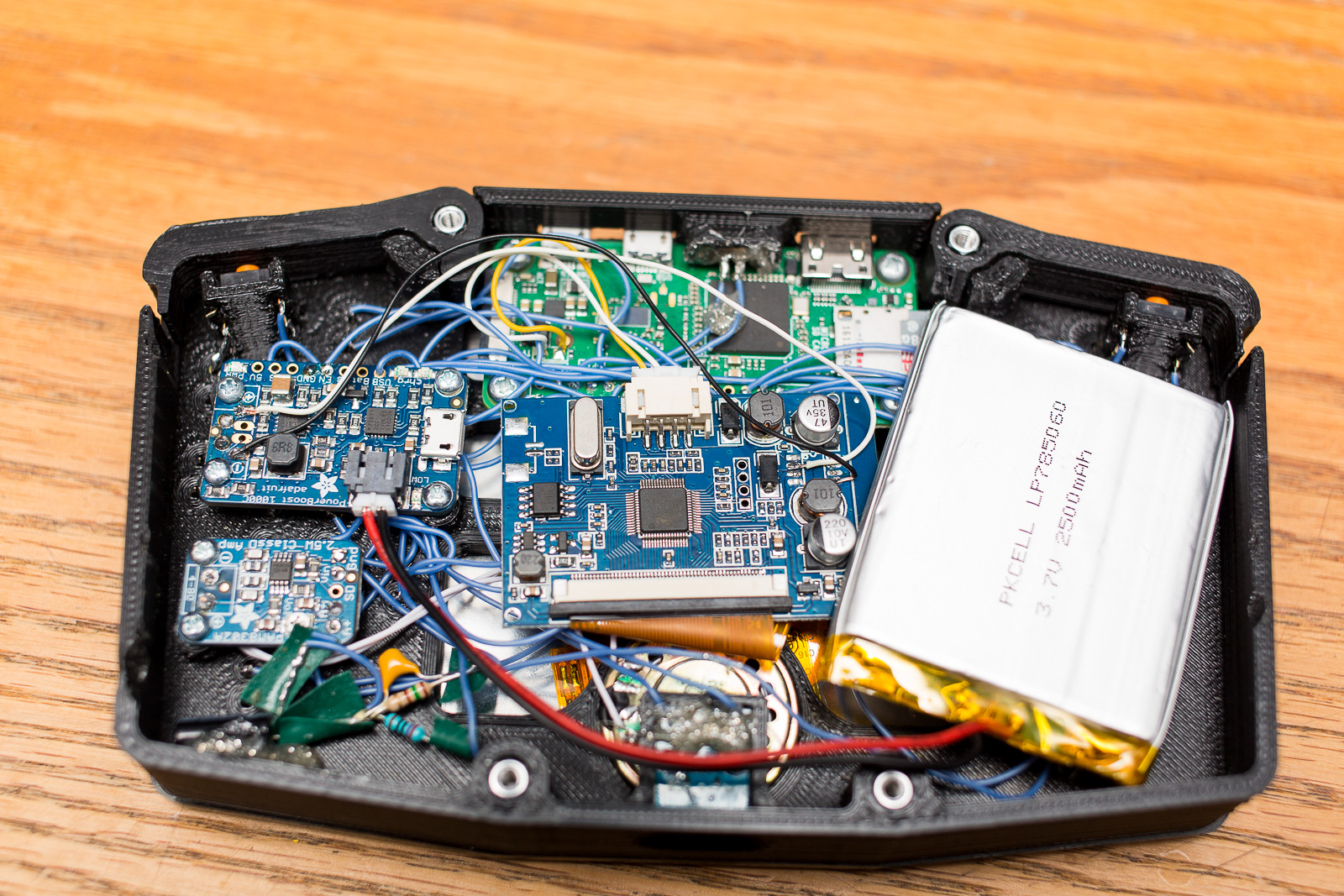 Once all the guts are installed, it's a really tight fit. The mess on the bottom left is an audio filter as the Raspberry Pi Zero W doesn't have a true audio out, I have to create a filter to convert the PWM pins to output audio. The speaker is just a simple 2" mono speaker. Can't really expect much else from these old games and such a small build.
On the left you will find the power booster, this allows me to easily use a LIPO battery while also having charging ability and some smart control if you use it while plugged in. It saves a ton of headaches by offering it on a single board.
Below that, the smaller board is a mono amplifier to take the PWM signal from the Raspberry Pi and amplify it loud enough so you can hear it.
The final product is pretty freaking awesome. I am not a big fan of old games, but I still have a lot of fun with it.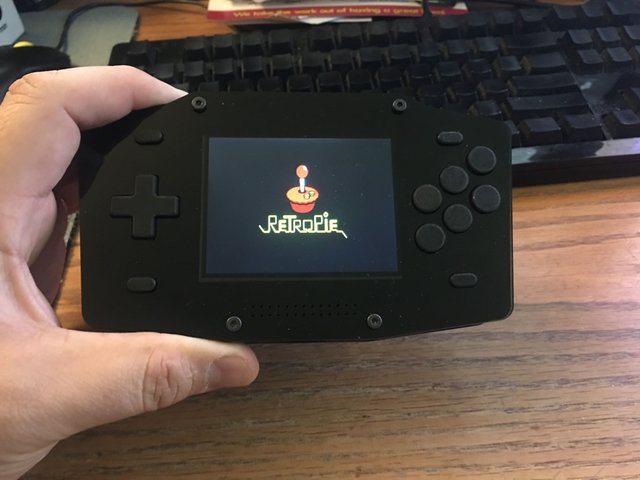 Before you ask, yes I have no printing on my keyboard.