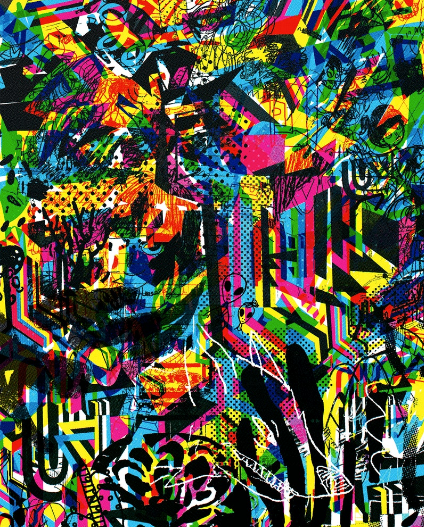 Glitch Poster 1
'Glitch Poster 1' is a collection of preexisting work of doodles ✍️, patterns 🚧 and shapes put together in photoshop. Check out this piece on Rare Art Labs at https://www.rareart.io/art/89095e28-f02a-4c76-9ef2-d5e133288bfb.
About Rare Art Labs
Discover, collect & display limited-edition digital art.
---
About Creative Crypto
📄 Creative Crypto Homepage
🐤 Twitter
🎨 Submit an Article
A magazine dedicated to all things creative on the blockchain. This Steem account hosts a chronological record of all exploratory, visual, and written publication content.