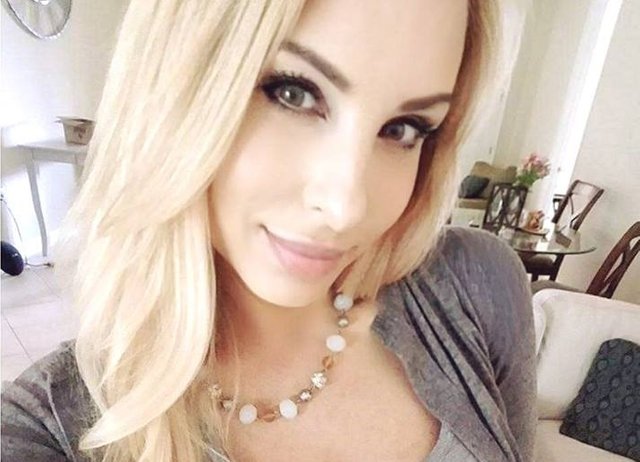 What if you were raped? Then, because you couldn't get justice via a criminal case, you chose to sue in civil court only to have your attorney have a meltdown and leave you stranded in the courtroom. To make matter worse, once you hired new attornies who assumed the previous costs and actually got a confession and settlement on your behalf, the previous meltdown attorney wants to sue you, but then a judge allows him to sell his right to sue you to another attorney for profit and that attorney wants you jailed for contempt of court? In all of this, your settlement payments are being stolen by another attorney. Sounds bizarre? Sound like it couldn't happen in America? It is, and it's happening to a Florida woman, a victim of rape who has yet to see anything close to justice and they are threatening to take everything she has.
The woman I'm speaking about is Deanna Williams. She is currently a single mother with Multiple Sclerosis and pregnant. Yet, the Florida legal system has done everything except bring justice on her behalf. In fact, it appears that practically everyone around her who was supposed to help her has profited from the crime against her except Ms. Williams.
Williams' nightmare began in 2009 when she was raped by a neighbor. She filed a police report within 24 hours but never received any justice from the system.
David Dicrescenzo previously reported:
Not knowing what to do, Deanna did what many might and brought this to the attention of the local Sheriff's office. The deputy who took her information and the report, nice man that he was, was just incapable of getting the information straight and she had to keep repeating herself, ultimately having to return several times.

During her visits to the Sheriff's office she did not meet the Sheriff, however, preliminary FDLE Inspectors believe that at the time "Under Sheriff" of Lee County, Carmine Marceno probably saw her during at least one of her visits and decided to reach out to her on Facebook saying he wanted to get to the bottom of her case, which in and of itself is highly unusual and suspicious because police bosses don't normally get directly involved with specific investigations.
By the way, this eventually opened up Ms. Williams to further problems as she caught the eye of the undersheriff there in Lee County, who eventually was named sheriff. That is for a follow-up article.

In an exclusive interview with The Washington Standard, Deanna Williams told us that she opened a civil case against the unnamed defendant. She hired an attorney, Michael Dolce, who is known in the state as an attorney who has attempted to speak out about sexual abuse, something he experienced in his youth.

However, Williams believes he attempted to use her case to voice his own pain and suffering when he was sexually molested to the point that he experienced what Williams said was a "meltdown" during court and walked out on her. He wasn't seen or heard from for weeks. According to Williams, Dolce missed multiple deadlines and failed to represent her properly during her case.

Dolce was able to get a confession from the defendant during a videotaped deposition and bragged about getting it, which is something that is often very difficult to do, but possibly cost Williams millions of dollars due to his unprofessional and negligent conduct.

Mr. Dolce also unavailable for extended periods of time during the case, most notably before he reemerged. Once he came back into the picture, he demanded that Williams authorize him to settle the case, but she declined.

She then sought the counsel of an attorney that has branded herself "the most famous female attorney in the country," and though you may guess who this is, due to possible legal issues in her settlement of a non-disclosure agreement, this is how we will refer to this attorney.

The female attorney's Florida partner, Johnathan Heller, was assigned to the case and the agreement between the "most famous female attorney in the country," Mr. Heller and Ms. Williams was that all the legal fees and liens incurred, including the ones she had obtained with Mr. Dolce, would be taken care of in what they were paid from a settlement, which they did obtain.

Williams' settlement was to be received in several payments over a period of several years.

Here's where it gets tricky.

Heller received funds for his services and so did the "most famous female attorney in the country." However, Dolce wanted to sue Williams for fees he claims she owed him. Yet, this money was to be paid by Williams' attorneys from their pay, according to Ms. Williams' agreement.

So, what did Dolce do? He "sold his right to sue" Williams to another attorney, one that is seeking to make a profit for purchasing the "right."

Scott Mager of Mager Paruas, LLC bought the rights to sue Deanna. Have you ever heard of such a thing and can it possibly be legal or lawful? Mager was not harmed in any way by Williams. He is seeking a profit, not justice nor reimbursement for services. He is attempting to profit monetarily from a rape victim's suffering.

Williams believes she is being pressured to turn around and sue the "most famous female attorney in the country" so that Mr. Mager can get an even bigger cut than what a judge seemed to have awarded him behind closed doors: $1.4 million.

How was Mager allowed to do this? Enter Judge J. B. Rosman, who granted the sale of the "right to sue" to Mager.

Those in Florida and other places may remember Judge Rosman as being in the news around this time last year. Why? It's because he was arrested in a prostitution sting in Naples, Florida.

Seriously, you can't make this stuff up!

News-Press.com reported in February 2018:

Rosman and five other men were arrested Friday following a Naples Police Department prostitution operation.

Rosman pleaded not guilty, waived his arraignment and asked for a jury trial.

Chief Judge Michael T. McHugh will preside over Rosman's docket, Miles said.

Rosman was one of three high-profile arrests in that operation, including a pastor and a Broadway actor.

Rosman, 64, is also accused of resisting arrest.

Naples police say Rosman allegedly made contact with an undercover officer via phone and arranged to meet at a hotel. He agreed to pay $300 for a sexual act but instead was placed under arrest. He began to resist but officers were able to gain control and handcuffed Rosman.

Here's a copy of his letter to then-Governor Rick Scott, in which he refers to a resignation/retirement, but fails to acknowledge his arrest.

This is the same judge who seems to have been working with Mager and possibly others to take advantage of Ms. Williams.

Williams was then forced to hire another attorney, G. Ware Cornell to defend herself against Mager after it was clear there was a conflict of interest because Jonathan Heller, having received funds from her settlement and having agreed to pay her legal fees prior, would be defending not only Deanna but also himself.

Though Williams hired Cornell in June 2017, he entered his appearance of representation on her behalf in her inactive rape case rather than the case in which she was dealing with Mr. Mager, which was the wrong case.

This seems strangely suspicious on the part of Cornell as several attorneys say this is a pretty difficult thing to do. Indeed, it is even more suspicious considering what happened next.

A court appearance was to take place in September 2017, according to Williams, but since Cornell had entered his representation wrong, somehow, she became accountable for the attorney's "negligence."

As a result, one of the payments in the amount of $200,000 that Williams was to receive from her settlement was given to Cornell by the attorney of the defendant in the rape case. Williams claims that Cornell falsely claimed to the defendant's attorney in the rape case that he was authorized to receive the payment in October 2017.

In a phone conversation, Mr. Cornell would not confirm to The Washington Standard that he had written authorization to act on Ms. Williams behalf to receive her payment. Though when he was asked directly if he had that in writing, he became belligerent and said he had "inherent rights" to do it and that The Washington Standard needed to look up the definition of the word.

This writer knows the definition, but the writer also obtained Ms. Williams' retainer of Mr. Cornell's services dated June 16, 2017, which are explicit in not authorizing him to receive her funds that were settled by another attorney and which he had no inherent right to receive or distribute. In fact, it states quite clearly that his fee of $450 per hour would require that Ms. Williams pay him $15,000 during November 2017, "after you receive a lump sum."

Notice the words, "after you receive." Not Mr. Cornell. This was not about the previous settlement in the rape case.

Additionally, any other expenses beyond the $15,000 would be "charged." Nowhere in the retainer is there authorization for Cornell to receive any of the payments that were already determined to go directly to Ms. Williams from the settlement of the rape case.

Then, just prior to a final judgment in November 2017 against her, which she was not made aware, Cornell transferred $100,000 of that money to Mr. Mager, and Judge Rosman knew it.

Another final ruling against Williams was made on May 3, 2018. The total of those rulings was $1.4 million!

According to Williams, there is supposed to be an evidentiary trail of negotiations regarding rulings like this, but there are none. Apparently, a lot of this took place in the judge's chambers between himself, Mager and possibly other parties without Williams being represented at all.

Now, after paying Dolce $50,000, Mager is seeking $1.4 million from a rape victim that Dolce was supposed to represent, but didn't properly represent her.

I ask you, how is this just? How is this legal? How is this not the most bizarre bit of corruption you have ever read about. They don't even write good books or produce films with this level of incompetence, corruption, greed and a lack of sympathy for a woman who was traumatized and then like a pack of vultures, everyone wants what she is due and not only leave her with nothing, but take what she does have.

Williams has recently lost her home due to what has happened to her.

Other things are occurring as well recently that have added more stress in her life and may put her life in danger. I'll fill you in on those details in the next article.

While some of this may be a bit confusing to readers, I am also including a video interview Williams gave on Monday evening with Ann Vandersteel. This may slow things down a bit and offer more details to the reader.

We need to petition Governor Ron DeSantis to step in on her behalf and uphold justice and put an end to the advantage taking of Ms. Williams. We also need to contact the Florida Bar

You can contact Governor DeSantis on behalf of Ms. Williams below:

Executive Office of Governor Ron DeSantis
400 S Monroe St
Tallahassee, FL 32399
(850) 488-7146

Additionally, you can contact Attorney General Ashley Moody on behalf of Ms. Williams below:

Office of Attorney General
State of Florida
The Capitol PL-01
Tallahassee, FL 32399-1050

(850) 414-3300

Finally, it may even help to contact the Florida Bar on Ms. Williams' behalf to see if they will begin to investigate ethics violations, negligence and corruption that appears to have taken place with regards to Ms. Williams' representation, legal agreements and rulings by judges in the cases.

The Florida Bar contact information:

The Florida Bar
651 E. Jefferson Street
Tallahassee, FL 32399-2300

(850)561-5600