Prepare yourselves... Wall Street is about to crash upon hearing this news, but I've had to suspend my auto-voting after less than two days.
The Crash of 1929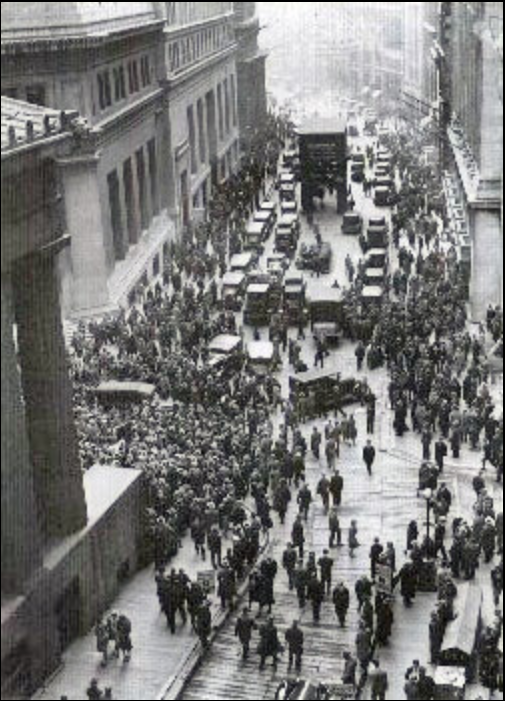 source
I thought I was doing something nice by spreading what little I have to offer to a wider circle of friends and followers. Unfortunately, my puny account cannot sustain this.
Bank Run during the Panic of 1857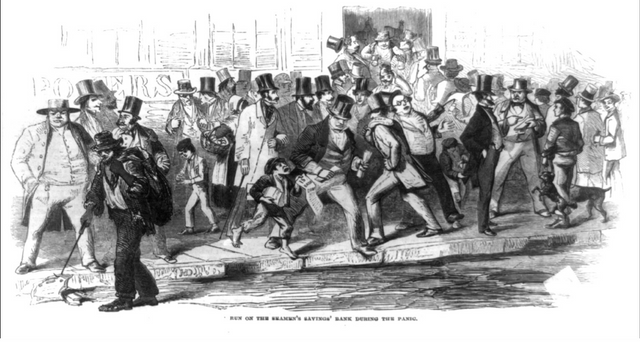 source
There are apparently other issues as well, such as the following: while the auto-voter worked exactly as advertized, it can take me some hours to follow up on my votes with a comment or a resteem. This actually got me a complaint from someone today who didn't realize I had voted, and thought I was only commenting. Sigh... I will reconsider exactly what I'm doing.
Look guys, I know my vote ain't worth shit, ok? I could just spend it all on myself. Plenty of people do exactly that - and I've stopped following some who do.
Here's something else: If your 100% upvote is not worth at least $0.02, stop voting on comments! You know that gets rounded down to zero, right? If you don't know, you better listen up...
ANY POST OR COMMENT WITH LESS THAN $0.02 ON IT GETS ROUNDED DOWN TO NOTHING IN A PROCESS KNOWN AS THE "DUST OFF."
So while giving someone a 100% zero value upvote on a comment might make you feel good, the recipient gets nothing and you have just wasted TWO HOURS AND FORTY MINUTES of your voting power. It isn't normally a problem with posts because they will generally have at least $0.02 on them, so adding a little more dust to the pile does not get wasted.
I'll be back later tonight with a post, but voting is switched off completely for now. Sorry.
This concludes our programming for today. Cue the National Anthem. Lights out.