Huge Update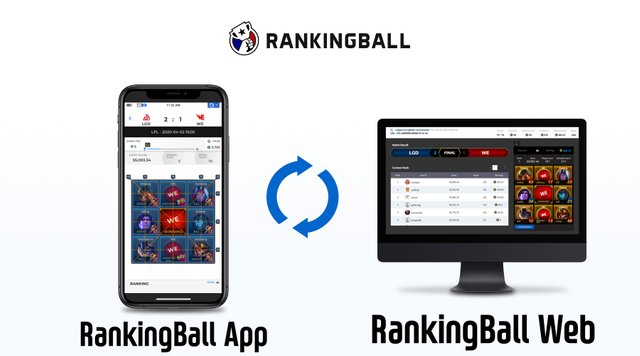 RankingBall expands its web game service by adding app game service features
RankingBall will now offer app game service features on its web (https://play.rankingball.com/), which means users who did not have RankingBall mobile access will be able to enjoy app game service features on the website. This will help to provide a wider range of RankingBall games on the web.
RankingBall Android and IOS apps offer second screen game services such as bingo games which are associated with famous professional sports and e-sports league like NFL, NBA, MLB, NHL, EPL, La Liga, Serie A, Bundesliga, Turkey, Japan, China, and League of Legends.
In addition, through the app game service feature Sweepstakes, users were able to exchange gift cards, video game console, and various goods using RankingBall game money. Also, users were able to send game money to Keen Wallet to purchase digital goods.
Now, RankingBall will implement these app game service features to its website. This will allow users at home and abroad to participate in various RankingBall contests, gain more game points and facilitate reward acquisition. Plus, in-game communication among all RankingBall users around the world will take place which will boost interaction among users.
With the revamp of RankingBall's web service, the existing RankingBall web platform will be operated under a changed domain: (https://play.rankingball.net/) where all existing sports and e-sports leagues will function the same. Users can still participate in the contests linked to the leagues and win Global Digital Content (GDC) tokens.
As mentioned above, users can send GDC tokens to Keen Wallet to purchase digital goods on top. Also, GDC tokens are listed on cryptocurrency exchanges such as Bithumb Global, Kyber Network, and CoinBene, so GDC can be cashed or exchanged with other cryptocurrencies.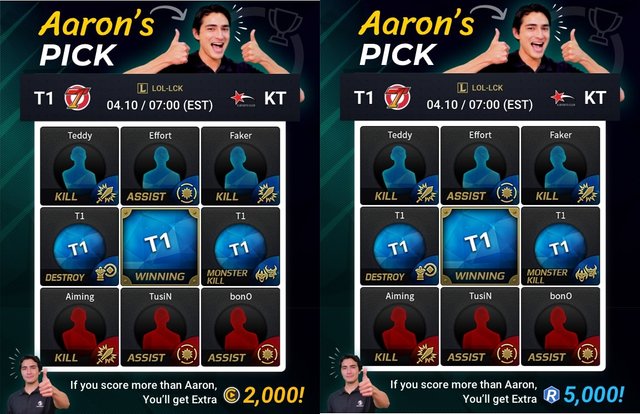 Rankingball Event.
Those who win Aaron, an official RankingBall model, on a match between T1 vs KT on Friday (20:00 KST) will receive 2000 GDC on RankingBall with GDC (https://play.rankingball.net/) and 5000 R$ on RankingBall for Raffle (https://play.rankingball.com/). Got a good LOL Bingo strategy to score higher than Aaron? Come at me bro! Come at me!