Two great cities compete in a picture contest. Which gonna win today?
---
two photos - two cities
You decide! Just leave a comment!
Do you have your own pictures from Tokyo or Osaka? Share them with us in the comment section!
---
Osaka 大阪
Dōtonbori 道頓堀
the famous "Glico Man", a large LED sign, and other illuminated signboard near Ebisu bridge
---
Zwei großartige Städte im Fotowettbewerb. Wer wird heute gewinnen?
---
zwei Fotos - zwei Städte
Du entscheidest! Schreib einfach einen Kommentar!
Oder hast du eigene Bilder von Osaka oder Tokyo? Dann teil sie mit uns im Kommentarbereich!
---
Osaka 大阪
Dōtonbori 道頓堀
der berühmte Glyco Man, eine von vielen Werbeleuchten in der Nähe der Ebisu Brücke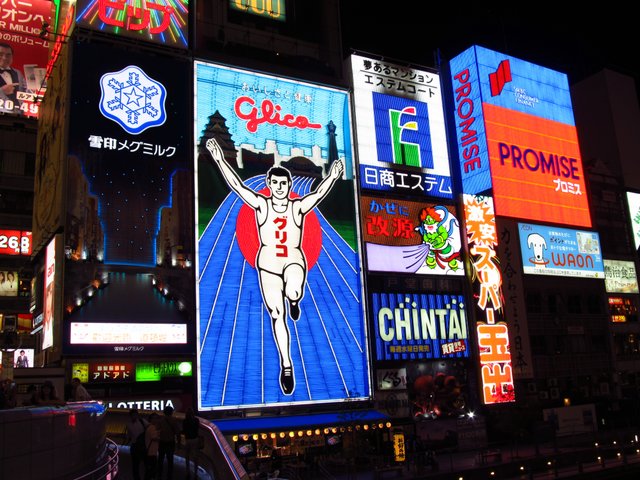 Tokyo 東京
Shibuya crossing
渋谷交差点 Shibuya Kousaten
the sea of city lights surround that famous street crossing in front of Shibuya station
Tokyo 東京
Shibuya Crossing
渋谷交差点 Shibuya Kousaten
ein Meer von Lichtern und Farben umgibt diese wuselige Straßenkreuzung direkt vor dem Bahnhof Shibuya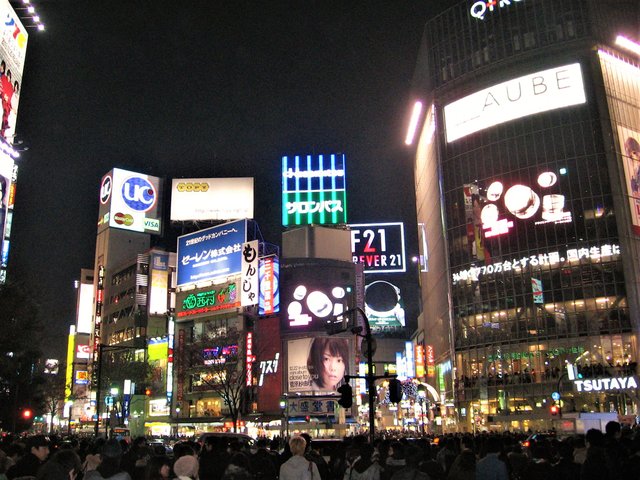 大阪 と 東京 フォトコンテスト, ラウンド5
2フォト、2シティ
今日はどちらが勝つか?
あなたたちが決めます!コメントをください!
あなたは大阪か東京の写真がありますか?コメントでシェアをしましょう!
大阪
道頓堀
グリコ、大阪のカラフルな目印
---


For even more fun from the country of the of the rising sun please check out @dbooster's blog, who came up with that great #randomjapan and #randomasia idea, and also the blogs of @kafkanarchy84, @boxcarblue, @jrvacation and @kaliju, who all share some great insight into the far east.
Für noch mehr coole Bilder aus dem Land der aufgehenden Sonne schaut euch bitte mal @dbooster seinen Blog an, der diese tolle #randomjapan und #randomasia Idee hatte, und unbedingt auch die Blogs von @kafkanarchy84, @boxcarblue, @jrvacation und @kaliju, die alle eine tollen Einblick in den fernen Osten bieten.
---

interested in my other posts?
please come over, leave a comment
and


@maxinpower
Love and Respect!