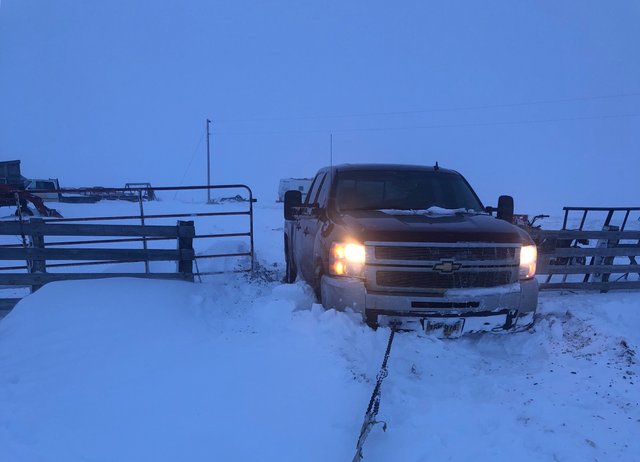 As a write this my son gave up on the truck sitting right there. We are going out in the morning to get him our. I will be taking the plow. At least he is stuck right at the ranch and didn't have to hike. Back to the camper.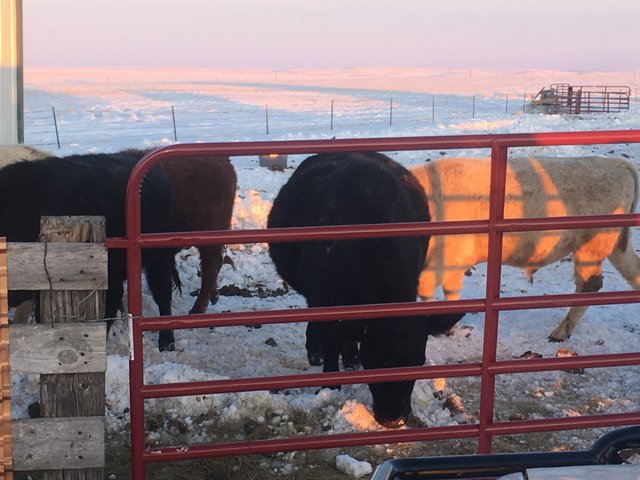 Our cow "friendly girl" is ready to drop but still no calf.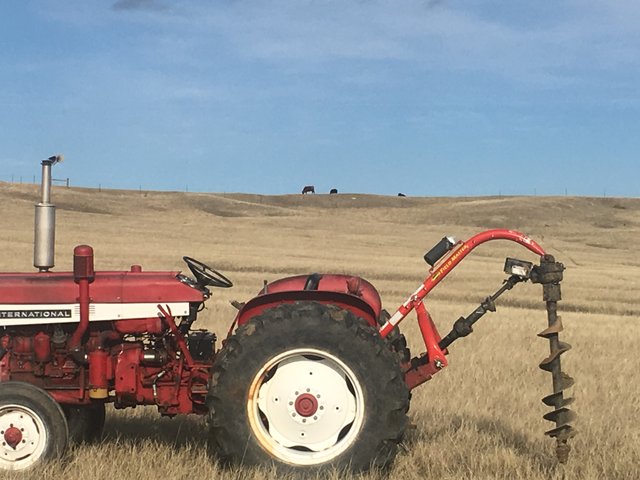 Just this last weekend we were working on the fence line , setting corner posts all was spring like.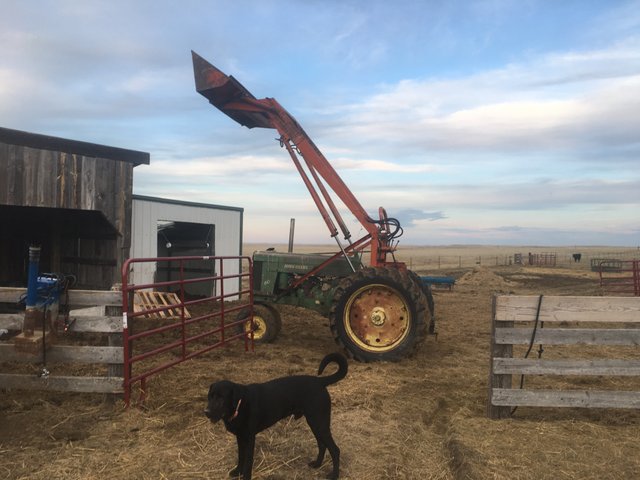 We managed to get the poppin Johnny running and the bucket functional. Right now it is immoblile too. The generator lead is chewed thru so it has to be jumped. Can't jump it with the truck stuck.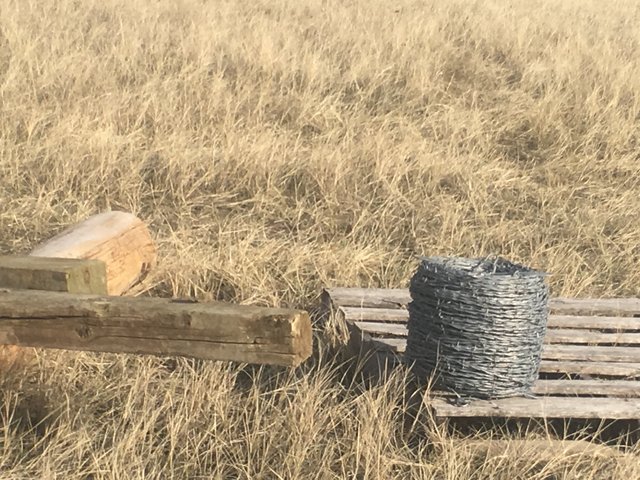 Stay tuned should be fun in the morning!