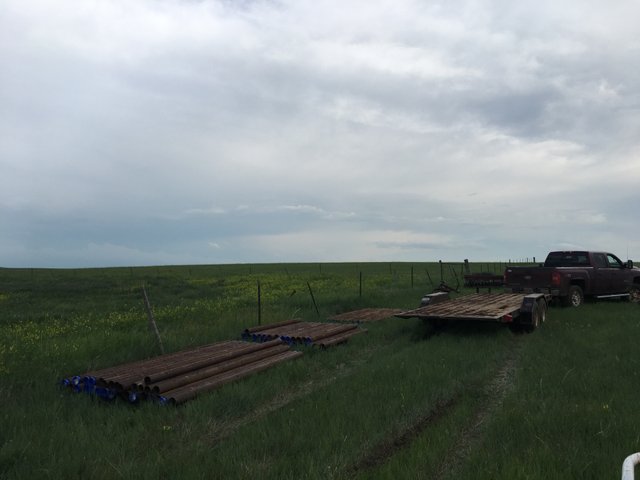 We went out last night to unload our pipe and fill the water tanks. As soon as we got there the clouds started building. We scrambled and unloaded the pipe as fast as we could.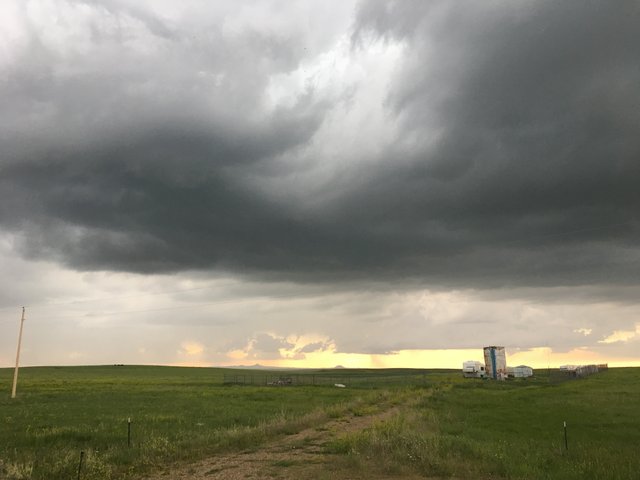 The clouds were building.
We got both tasks done just in time. Here is what the coming thunderstorm looked like.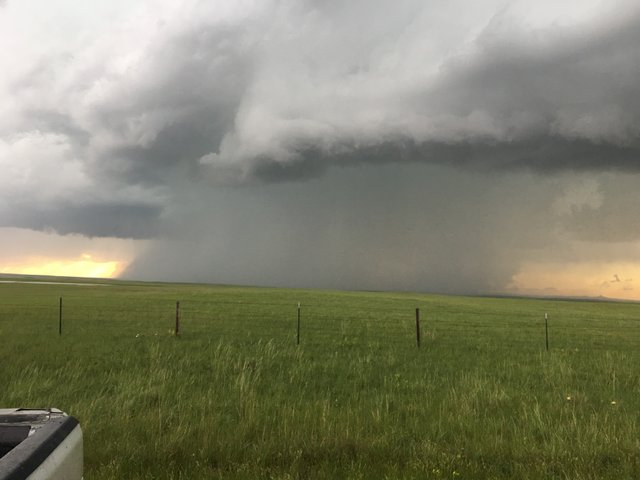 I managed to stay out ahead of it for the most part but I did have to do a little mudding before I made it back to the pavement.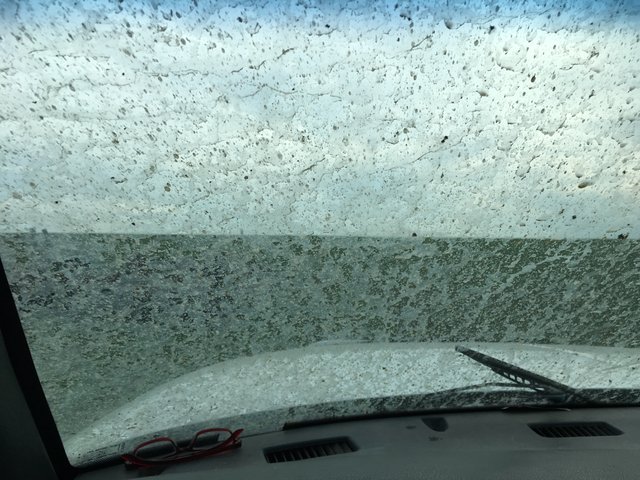 I had to stop and wash the mud off a little . I let the rain do the rest. One I had driven through the first storm and looked back I caught a double rainbow pretty awsome.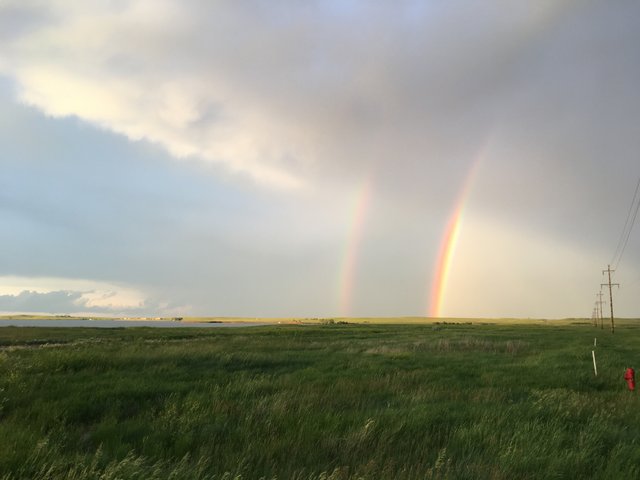 I will show one more awsome sunset picture this one was taken about 3 miles from home.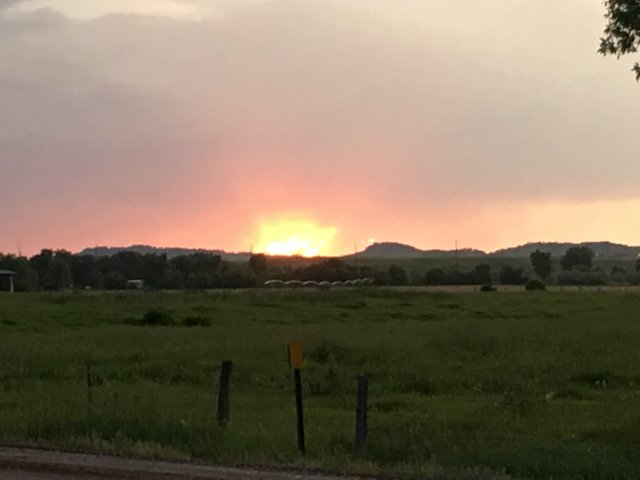 Thanks for following along on our lil adventure!