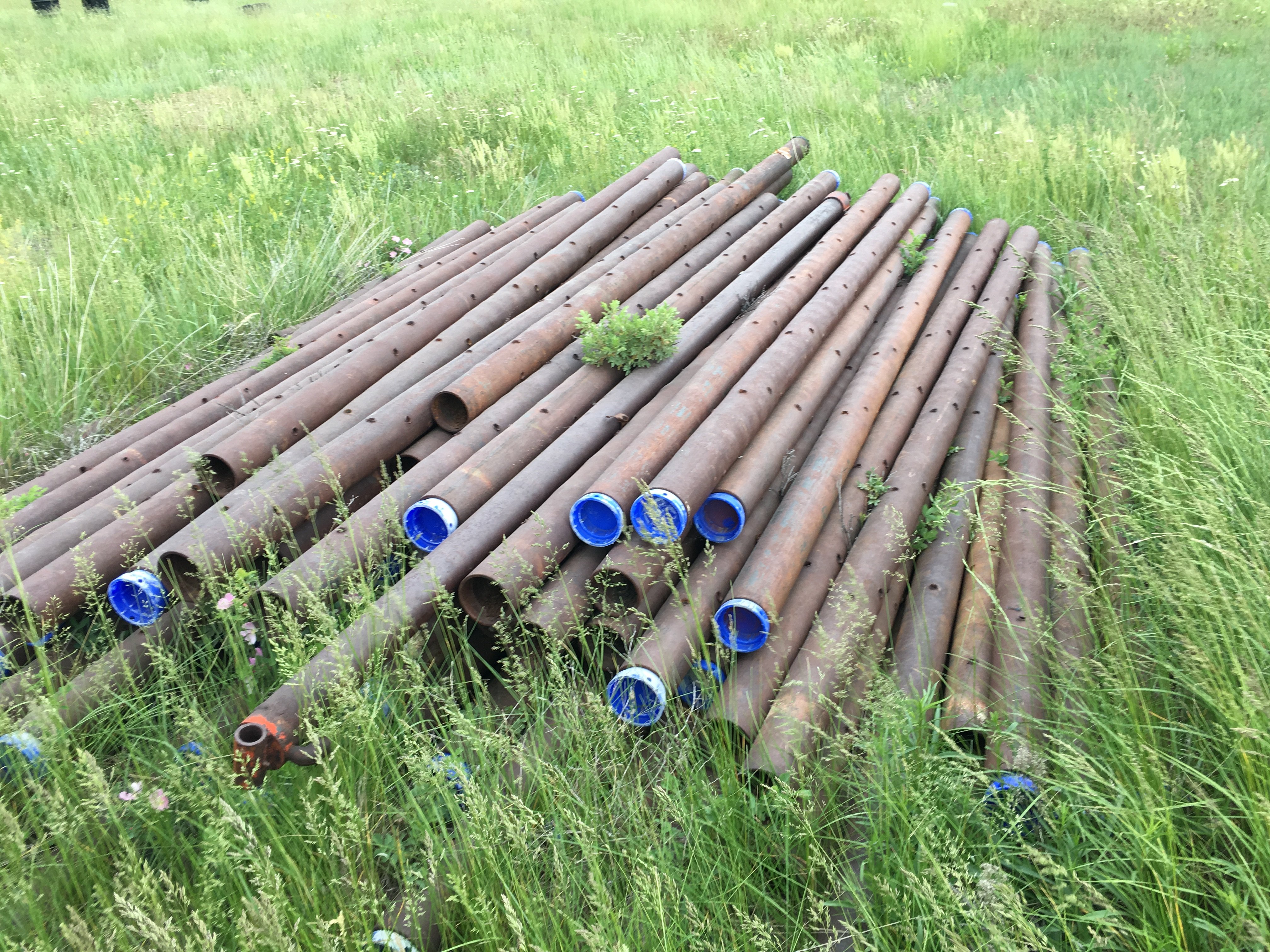 My son got a lead on some free oil field pipe about 60 miles away in Upton Wyoming. This was a huge score but we have to move on it fast. We went to Upton last night and grabbed our first load.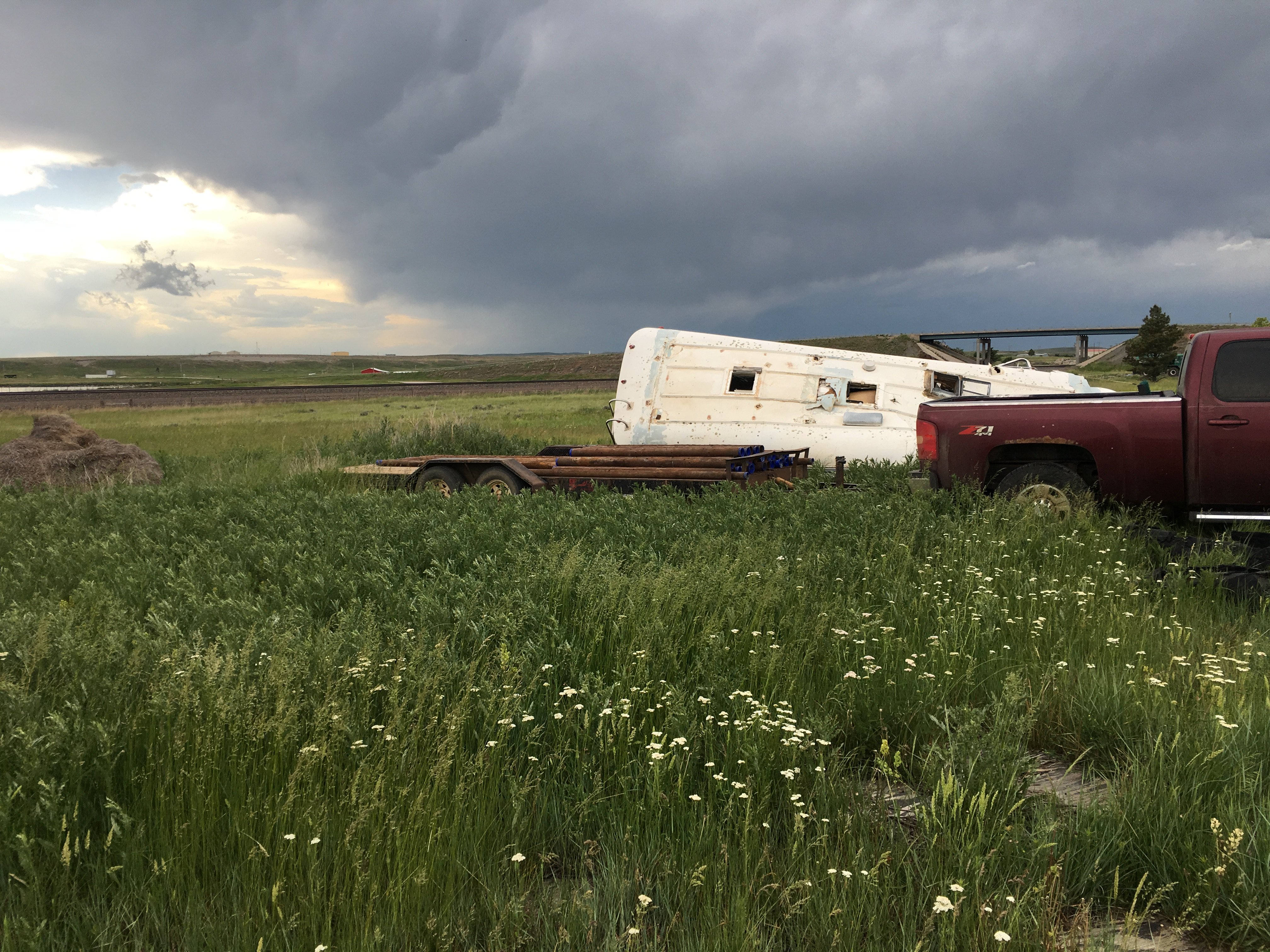 We had to be quick about it to get out ahead of the coming thunderstorm.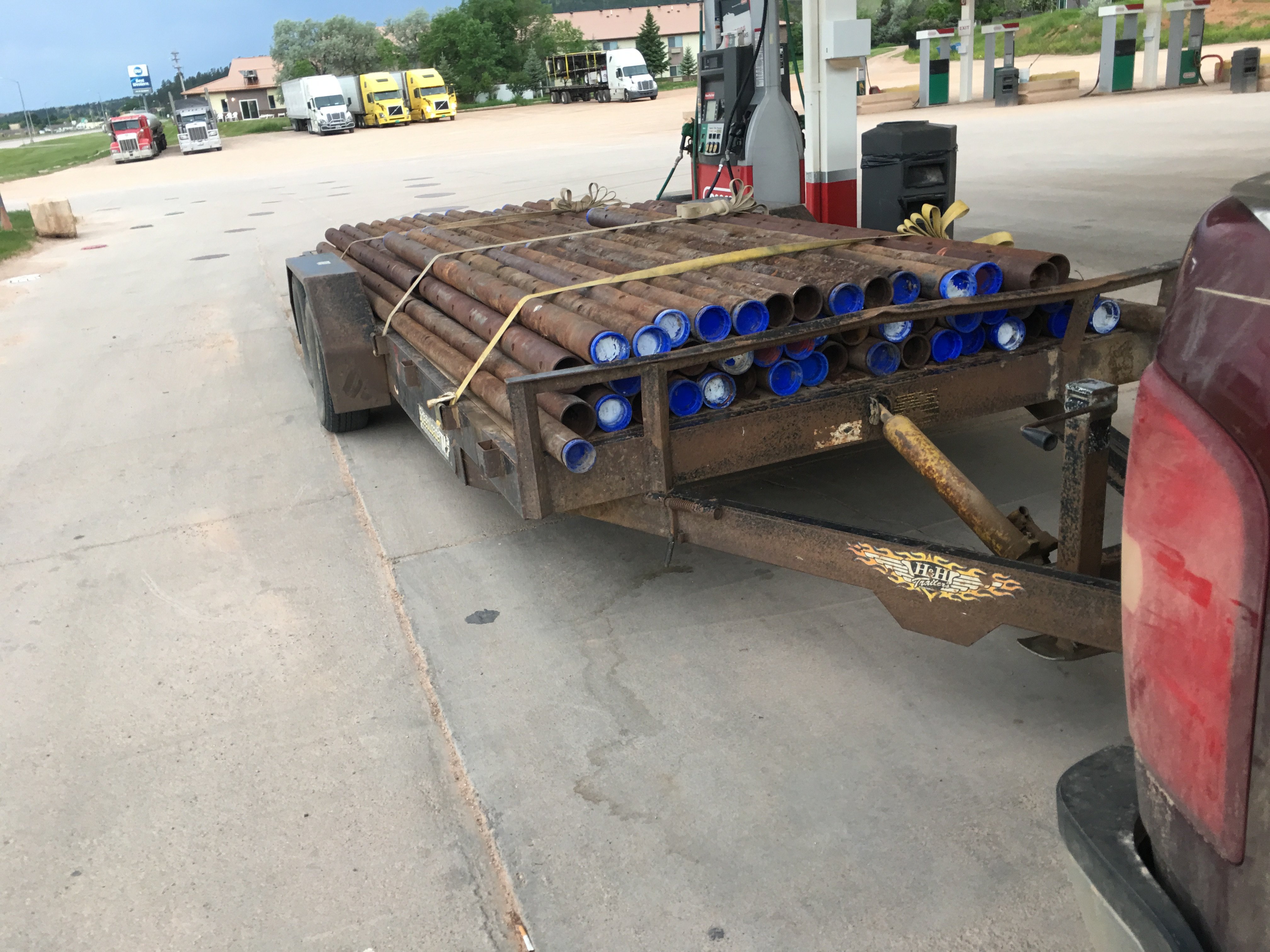 We managed to get a pretty good load. We can probably get the rest in one more load. It was amazing to come across this deal. Usually this pipe will run about 3 to 4 dollars a running foot.
We will have enough posts for our corral and then some.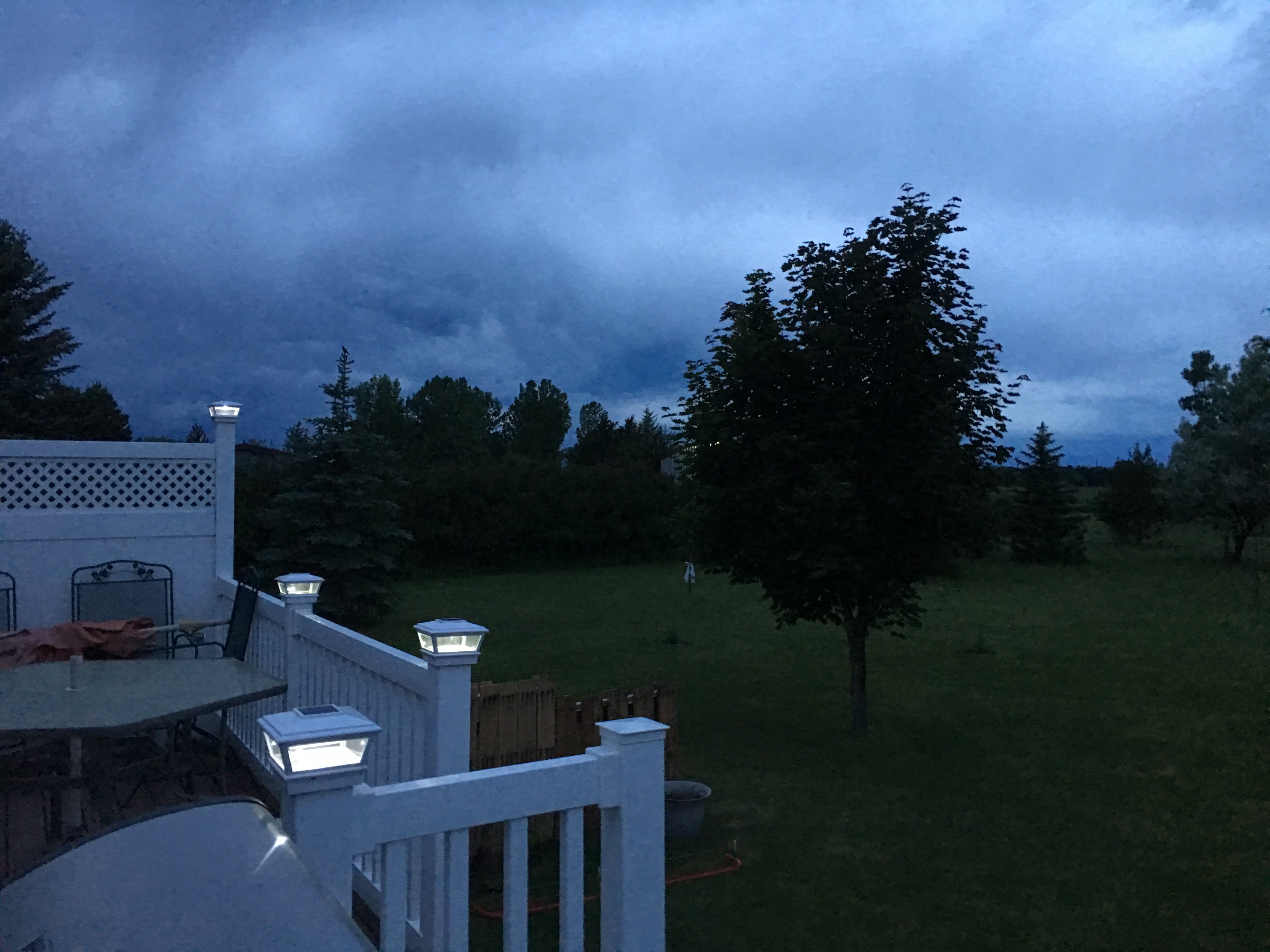 We made it home safe just ahead of the storm.