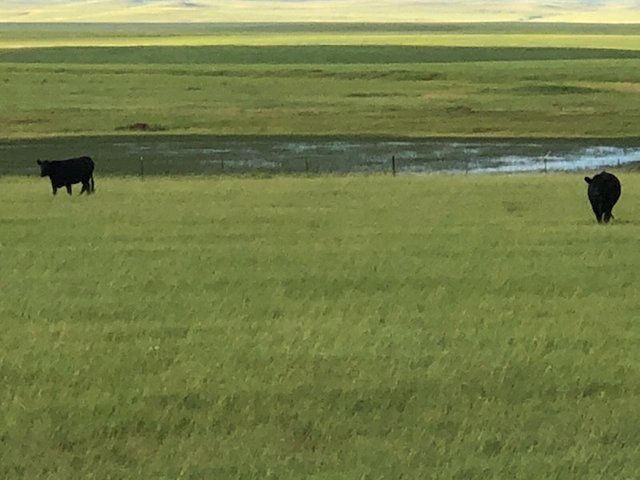 We have had some strong storms this year The ranch finally got hit by A Hail storm. Our grad was doing so good too. It will recover some but we probably will not be able to hay any of it as we had planned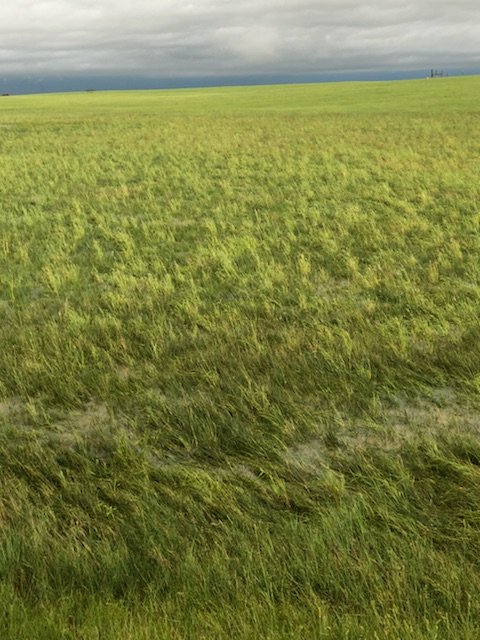 We had went out to Newcastle Wyoming and brought home this John Deer Baler . It needed a lot of help and we still have a few repairs to make before it is ready to rock.


We do have a couple of small local plots we are planning on haying but as it stands right now we will need to purchase around 30 large round bales to get us through winter.
Other than that recent excitement the herd is doing great. Both fields have some standing water they can use to cool down. It is very hot up here this week. I will still hall some drinking water out just to make sure they are all good.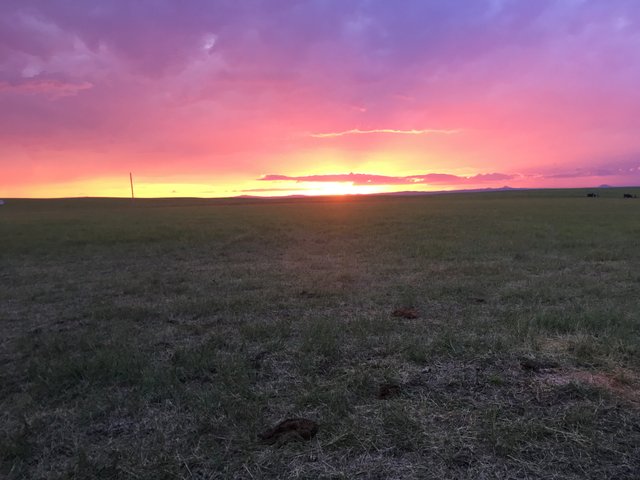 And another beautiful sunset from last Tuesday night .