The Daily Qurator #750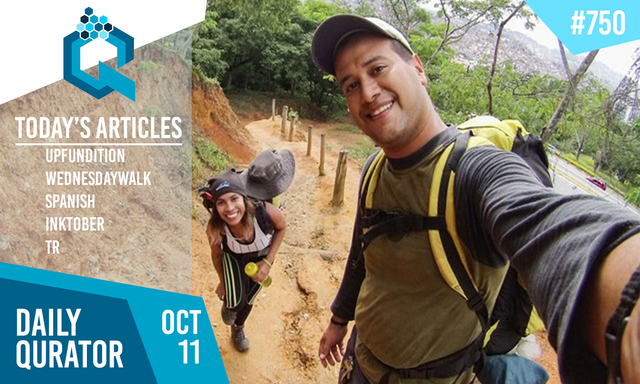 Cover graphics by - @aaronleang

---
Welcome to the 750th Daily Edition of the Daily Qurator. Below you will find some awesome members of @qurator that worked hard to post some good quality content for all you awesome Steemians to enjoy!
Your Quality Curator ~( @goldendawne )~ Presents:
---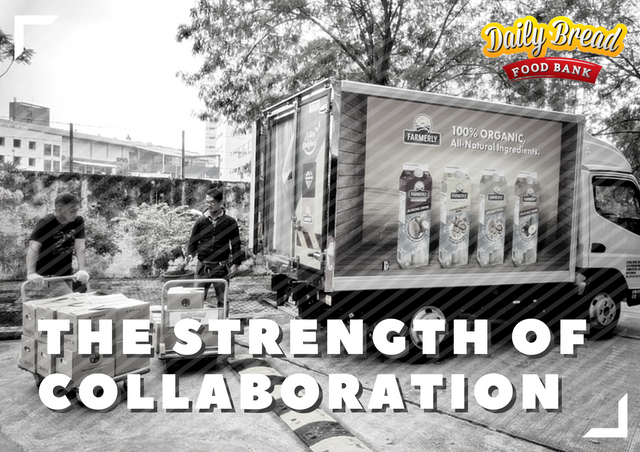 The Power Of Collaboration
As promised, we continue to share our September surprise and October Thanksgiving series, updating what has been happening to our Food Bank with amazing new things unfolding.
This hasn't been a quick and easy project for @gtpjfoodbank. Oh no! This is the first update form the first posting (five months ago) and just wait until you've seen all they've been able to accomplish!
Right after our food distribution packed, Pit-stop contacted us that they have new batch of milk (both pasturised and non dairy like Almond). Immediately we decided to exchange our available eggs donated from LK Fresh Eggs with them
---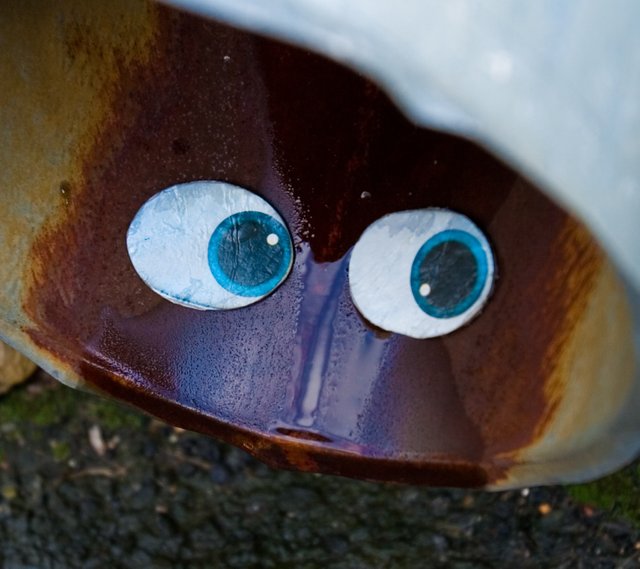 15 Googly-Eyed Creatures On My Wednesday Walk
I had an intense walk around the city this weekend (needed to visit my bank's office... just wasted my lifetime). Also I had a meeting with hungry pigeons pack, obtained a 2nd-handed SSD disk from avito seller (Russian ebay analogue), and in the evening I checked the local grocery market, a place filled with a tonn of picturesque plots
@qwerrie takes us along for a googly-eyed adventure and walk today. Stop on over to see ALL the eyes as they hide everywhere!
---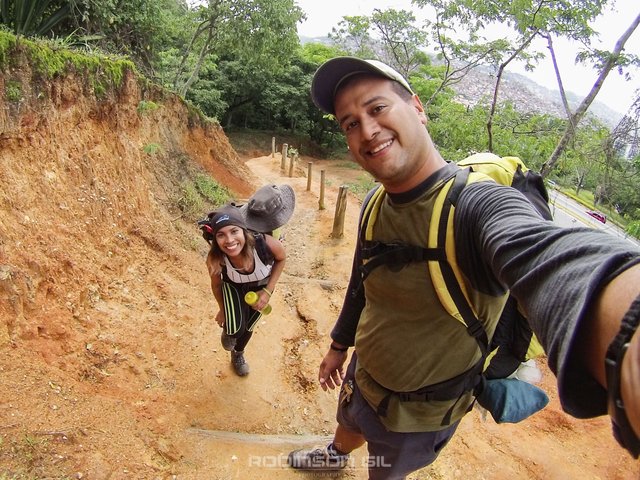 On Top Of Avila- Part 1/2
Today I want to tell you about an adventure as the Title says on En la cima del Ávilapast occasions I have told you part of the tour and the experience from my experiences and today I want to tell you my experience shared with who now shares my days, adventures and fills me with joy every trip, Frandys (my girlfriend)
Just wait until you see the views here!
@robinsonlgil shares some awesome sights from way up in the clouds in this post!
---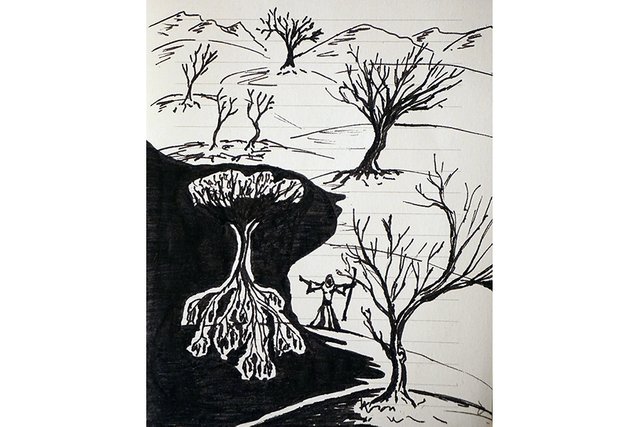 My Inktober The 7th- Enchanted
Coming with another doodle in ink. With my regular delay.
Yesterday's topic was Enchanted
@manoldonchev shares a recent doodle he's made. But how did this little doodle come about?
Please, don't ask me to explain anything about this piece. It was felt, in the end, not planned from the beginning
---
Capital Of Autumn Welcome
A strange sadness falls into all of us as autumn comes. Even though it may seem like the end of a beautiful summer, although it makes it sad, autumn is actually the beginning of new beginnings
Autumn brings about some changes in nature; and some of us mourn the loss of the summer months. @sipahikara shares some images from a recent walk with us in this post; and how the changing of the seasons reminds of us to change things in our lives.
---
@qurator does not explicitly or implicitly endorse third parties opinions or statements in the Daily Qurator. Any statements made in these posts are the author's and curator's own opinion.

Qurator News:
---
Q Token News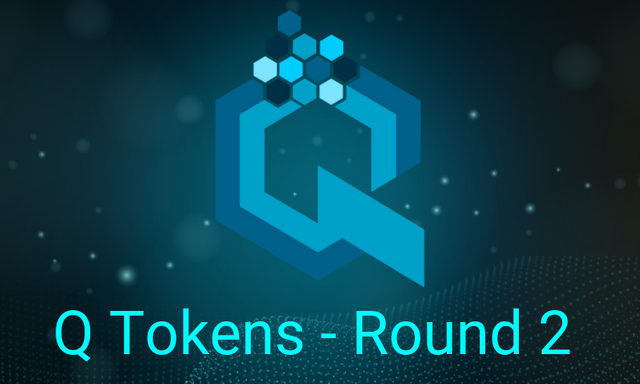 Round two of the Qurator token launched with more details here
---
Free Registration and how to join details can be found here: Registration Details
---
NEW SUBS!
We know not everyone can delegate or upvote for larger upvotes. Thus sending in steem allowed for a larger upvote for the month.
With the new hardfork so many things have changed and so must we. Sub prices have been reduced and we now only have 1 level.
SUB = 2 Steem for an upvote from 5000 SP
So how does that work?
Let's say you send 2 Steem with the memo sub OCT then you will get an upvote from @qurator similar to a 5000 SP account.

*We are aware that with the new HF upvote values are not a set in stone value like they used to be and their value jump around a lot according to how many upvotes you have on your post. We feel Q is giving a big enough bonus to make up the minimal monetary value of an upvote and things will indeed be profitable if you post often.

Competitions


We host weekly Photo and Food competitions. Click on the images below to view the posts.
Additionally for all members we have Toss up Thursday, a weekly free for all post-promotional competition.
| Tasty Tuesday | Toss up Thursday | Photo Friday |
| --- | --- | --- |
| | | |
Delegation links for @qurator
After you click the link you will have to check the value, click next and then enter your Steemit NAME and Private Active Key to delegate.
Please remember to leave at least 50SP in your account and that new delegations overwrites the old one. Always use the total amount you want to delegate.
Qurator's Discord Channel


There is more perks and fun stuff on our server:
Feel free to ask Qurator Team questions
Meet other members
Promote your post in our Postpromotion room
Win some Q tokens with random competitions!
Join us! https://discord.gg/pJtWp57

Qurator banners
If you would like to show some more support and use Qurator banners then please head over to this post and copy the banner links from there. =)



»»-------------¤-------------««
Upvoting or Resteeming this post will help us grow and in turn enable us to give better upvotes to our members and quality content creators.
The Qurator project is brought to you by:
@scrooger | @boontjie | @goldendawne | @ewkaw | @ackhoo | @brumest | @blacklux
Like what we do? Consider voting for us as a Steemit witness.
Active Witness rank: 72
---