The Daily Qurator #723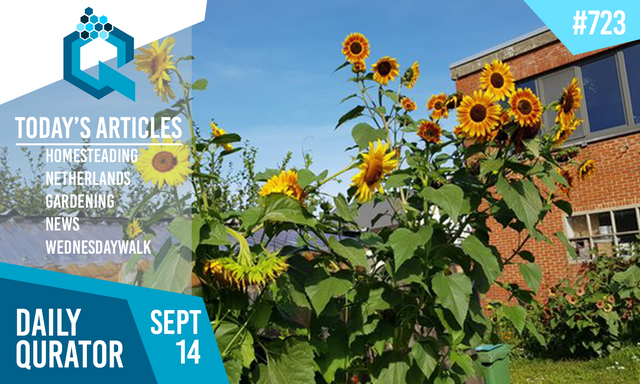 Cover graphics by - @aaronleang

Welcome to the 723rd Daily Edition of the Daily Qurator. Below you will find some awesome members of @qurator that worked hard to post some good quality content for all you awesome Steemians to enjoy!
Your Quality Curator ~( @goldendawne )~ Presents:
---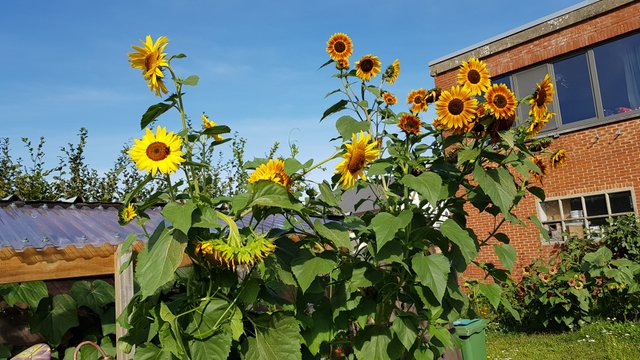 The Garden- Part 1: Flowers & Herbs All Around
The weather has changed, and it is taking it's toll on the garden. It's still looking great, but you can tell fall is near. Saying goodbye to crops always makes me feel a little sad
So how successful was @simplymike's garden this season? Just wait until you see in this first part of their garden blog posts!
The summer of 2019 has been great for the garden
---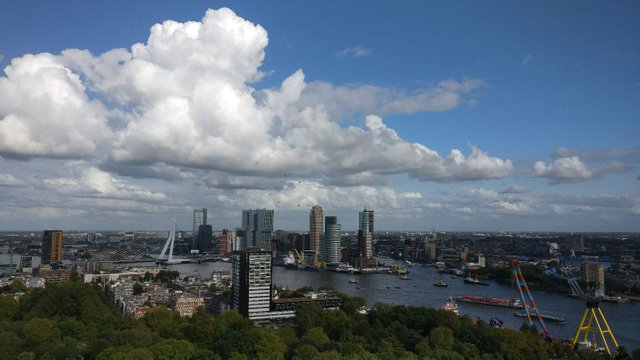 A Day In Rotterdam
I spent a day with family in the Dutch harbor city of Rotterdam. It is the main entry point to continental Europe so pretty much its whole economy involves trade of some kind. It is quite mind blowing to see what kind of infrastructure is necessary to maintain the logistical works
@mathowl shares a bird's eye view of Rotterdam in this post. And he's wondering... Can you see the para-gliders in this image? Let us know if you do!
---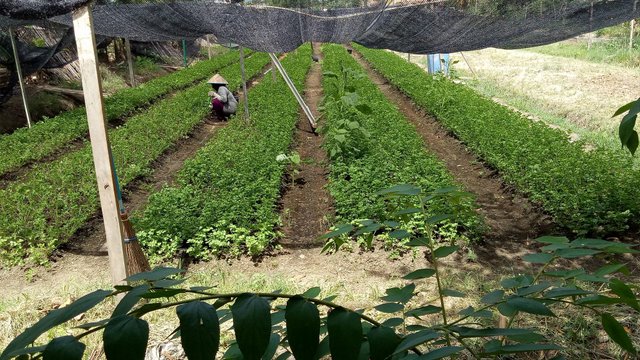 Gardening Celery Leaves
This celery garden is made in the form of embankments, with small times as a separator
Every day these celery leaves will be watered especially if there is no rain
Welcome to the celery leaf farm! @alol gives us a little tour of these fields loaded with celery!
Celery leaves can be harvested periodically, with a large memwtik in advance while the small celery will be left first until large
---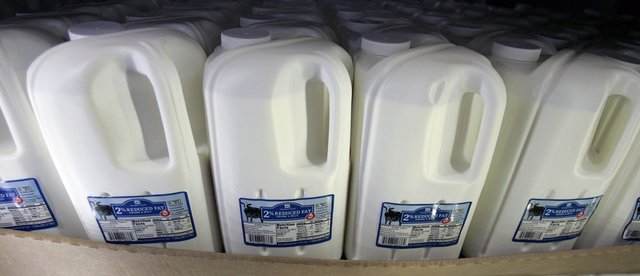 Plant-Based Milk Alternatives Continue To Grow In USA
As children, we all heard the teachings of adults wanting to grow up quickly. Have to eat a lot of milk High desire to have milk and many other words about encouraging us to drink milk Until there is a milk program for children in the school Which children eat, spoiled milk, rotten milk and are a source or means of fraud regarding the purchase of milk for children In school drinking
Is it true? Are plant-based milks squashing the sales of dairy based milk? See what @andyjim is sharing in this post.
And what about you? Do you drink, or prefer, plant-based milk products? Or dairy?
---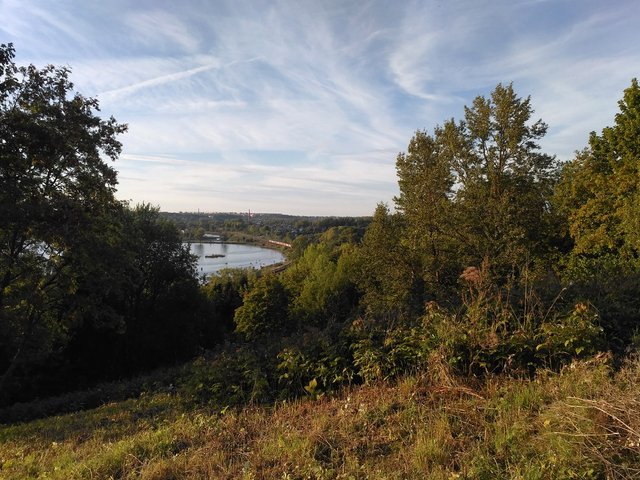 Wednesday Walk: The Voron'Ya Mountain
St. Petersburg is located in a flat area, and the Duderhof heights are called mountains conditionally, in fact these are hills. The height of the Voron'ya Mountain is only 175 meters above sea level. The name Voron'ya Mountain can be translated as Crow's Mountain
Not only is @tatdt sharing some great images on this weekly walk, but she's also giving us a wonderful history lesson. Make sure to stop over to have a read!
---
@qurator does not explicitly or implicitly endorse third parties opinions or statements in the Daily Qurator. Any statements made in these posts are the author's and curator's own opinion.

Qurator News:
---
Free Registration and how to join details can be found here: Registration Details
---
NEW SUBS!
We know not everyone can delegate or upvote for larger upvotes. Thus sending in steem allowed for a larger upvote for the month.
With the new hardfork so many things have changed and so must we. Sub prices have been reduced and we now only have 1 level.
SUB = 2 Steem for an upvote from 5000 SP
So how does that work?
Let's say you send 2 Steem with the memo sub SEPT then you will get an upvote from @qurator similar to a 5000 SP account.

*We are aware that with the new HF upvote values are not a set in stone value like they used to be and their value jump around a lot according to how many upvotes you have on your post. We feel Q is giving a big enough bonus to make up the minimal monetary value of an upvote and things will indeed be profitable if you post often.

Competitions


We host weekly Photo and Food competitions. Click on the images below to view the posts.
Additionally for all members we have Toss up Thursday, a biweekly free for all post-promotional competition.
| Tasty Tuesday | Toss up Thursday | Photo Friday |
| --- | --- | --- |
| | | |
For Qurator members
For those who would like some extra upvotes from the Qurator project can send SBD and their link to
@qustodian
. This little bot is available to Qurator members only.
- Send any amount of SBD and your link to receive upvotes.

- Any extra SBD will be refunded.

- The bot will upvote your post to the value of 2.35 times the amount of SBD you send.
For Investors
For those who would like to invest some Steem Power,
@qustodian
pays out 90% of all the SBD sent to the account. Delegate minimum of 50 SP to invest and receive daily payouts in SBD.
Delegation links for @qustodian (NOT @QURATOR):
Please remember to leave at least 50SP in your account!
For any other amount feel free to contact us in Discord.
Delegation links for @qurator
After you click the link you will have to check the value, click next and then enter your Steemit NAME and Private Active Key to delegate.
Please remember to leave at least 50SP in your account and that new delegations overwrites the old one. Always use the total amount you want to delegate.
Qurator's Discord Channel


There is more perks and fun stuff on our server:
Feel free to ask Qurator Team questions
Meet other members
Promote your post in our Postpromotion room
Check your last upvote, current tier and @qustodian balance with Quro bot in Qurator-Assistant room
Keep an eye on on Steemit challenges in Steemit-challenges room
Join us! https://discord.gg/pJtWp57

Qurator banners
If you would like to show some more support and use Qurator banners then please head over to this post and copy the banner links from there. =)



»»-------------¤-------------««
Upvoting or Resteeming this post will help us grow and in turn enable us to give better upvotes to our members and quality content creators.
The Qurator project is brought to you by:
@scrooger | @boontjie | @goldendawne | @ewkaw | @ackhoo | @brumest | @stresskiller | @blacklux
Like what we do? Consider voting for us as a Steemit witness.
Active Witness rank: 73
---