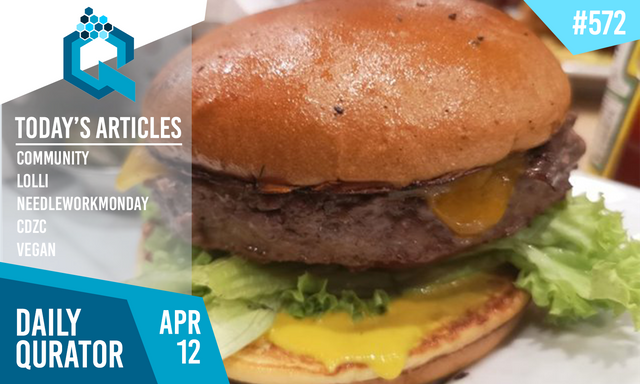 Cover graphics by - @aaronleang

---
Welcome to the 572nd Daily Edition of the Daily Qurator. Below you will find some awesome members of @qurator that worked hard to post some good quality content for all you awesome Steemians to enjoy!
---
Your Quality Curator ~( @goldendawne )~ Presents:
---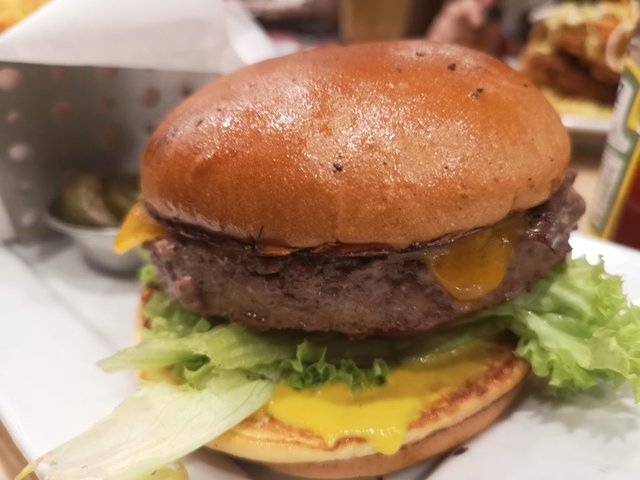 @omnivori- Food & Thoughts
Few months ago, a close friend of mine shared a news article about how cockroaches were being used in China to naturally eliminate waste and trash and turn them into fertilizers or decomposed materials. My friend has always been passionate about exotic animals, so she has come across a roach or two. Not the ordinary ones where they fly towards you whenever they see you but the ones that are fat, round and nutritious. The ones that are not invasive and serve as high nutritional food for many reptiles
Did that first sentence in @zord189's post grab your attention? Well it should have! Putting that aside, head on over and see ALL the delicious foods and meals he's sharing in this post!
---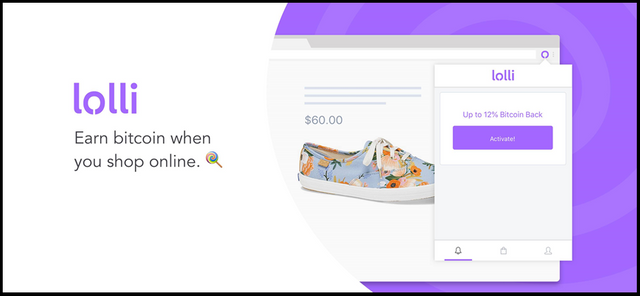 Check Out Lolli- The Chrome Extension That Gives You Free Bitcoin
If you reside in the US, then I have good news for you! There's a Chrome extension called Lolli, which allows you to earn free Bitcoins for shopping online. Lolli has partnered with over 500 top brands which allow you to earn back part of the money you've spent on purchases in their stores. You can earn up to 30% of your purchase value back in Bitcoin
Free bitcoin just for shopping online? Now that is a win-win! See what @daan has to say about Lolli and you may consider signing up and using it too.
---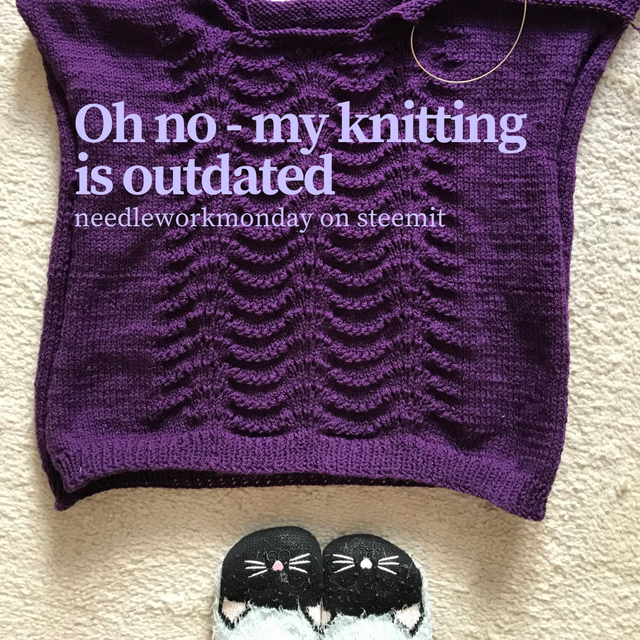 Oh No- My Knitting Is Outdated
I am outdated, outdated by my own knitting. Wow what an avowal. I must accept I will never be on vogue with my knitting. And you have every right to learn why. I think it is the concurrence of me loving beautiful designs and me being a slow crafter. Shiny pictures of beautiful women in grandiose landscapes who are wearing dresses blown up by a stormy breeze and kept warm by a knitted sweater trigger a kind of primal response from me. I want to re-enact this instantly. Means: I want to sew this dress and knit this sweater and believe this will transform me into this mysterious woman who perhaps stands at the beginning of an amazing adventure
See all the wonderful items @neumannsalva is creating in this post. If you are knitter, like to crochet or even needlework, make sure to check out the needleworkmonday tag and page! They have something for EVERYONE!
---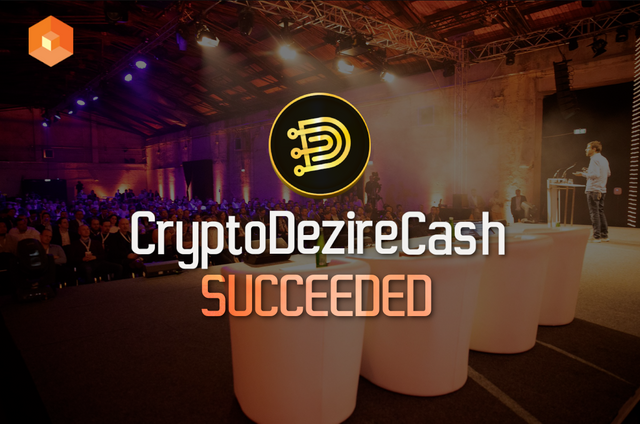 The Anon Blockchain Summit Is Already On The CDZC Success List
CDZC did not miss the opportunity to gain much visibility in this important event. Many people who seek to detect and meet with the teams of the next big business of the ecosystem of cryptocurrencies
@joelsegovia has so much to share about CDZC in this post. You may want to stop over to read and see if this is something you wan to get involved with.
Many companies were very impressed by the CDZC business model and expressed their interest in CDZC and the next services that the platform will provide
CDZC reached another milestone on the road to create the most successful platform for a cryptography / blockchain service economy based on the CDZC token
---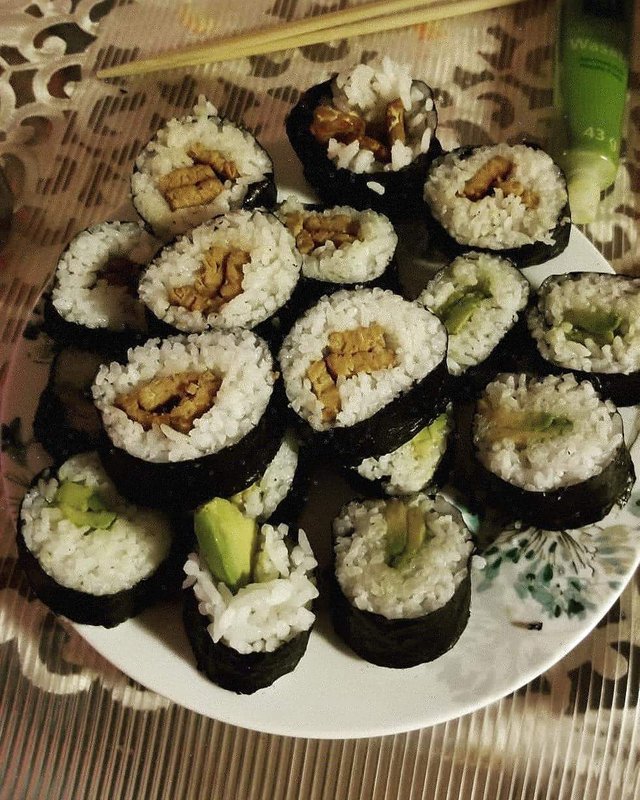 Vegan Cooking Fiesta
Thought I'd share the mouth-watering fusion of flavors that were created in @synrg's kitchen on Monday ♥️ Featuring avocado and maple tempeh sushi, refried beans and cilantro-infused saag! Bliss
What an unusual combination! Avocado... maple flavoring... refried beans! I wonder how it turned out! @faeryboots has quite the culinary talent!
---
@qurator does not explicitly or implicitly endorse third parties opinions or statements in the Daily Qurator. Any statements made in these posts are the author's and curator's own opinion.

Qurator News:
---
Bigger better monthly subs!
We know not everyone can delegate or upvote for larger upvotes. Thus sending in steem allowed for a larger upvote for the month.
It used to be only two levels.
SUB1 = 0.8 Steem for an upvote from 750 SP
SUB2 = 1.6 Steem for an upvote from 1500 SP
We decided to add three more levels to this, with level 5 adding a little bonus in there!
SUB3 = 2.4 Steem for an upvote from 2250 SP
SUB4 = 3.2 Steem for an upvote from 3000 SP
SUB5 = 4 Steem for an upvote from 4000 SP (250SP Bonus!)
So how does that work?
Let's say you send 3.2 Steem with the memo sub APRIL then you will get an upvote from @qurator similar to a 3000 SP account.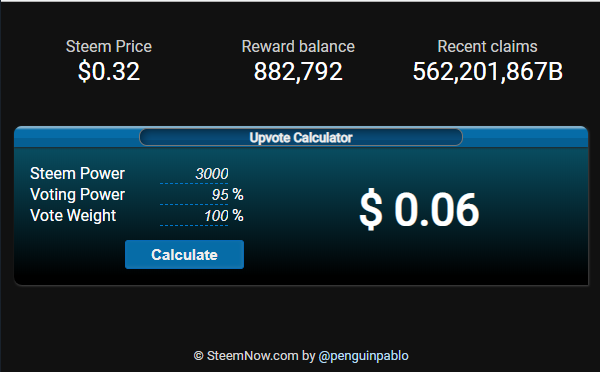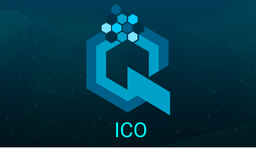 Qurator ICO is live!!
Head over to this post to get all the details and get in on all the action!
---
Introducing Referral Bonuses!
Dear Qurites,
We know times are tough now and we all have to push a little bit harder. We came up with two programs that will help you earn some extra upvotes and visibility from Qurator, and will also help Qurator to reach more Steemians/your friends that need some extra help.


Write a post about Qurator.
Our long time members know how it all works. You have been with us through thick and thin.
Share your experience with your friends and followers. We would love to know how our members see Qurator and what they like (or don't) the most about the project.
Feel free to write in your own native language. We are open to all languages and have already translated our main Qurator post to several languages.
Well written posts will receive some extra upvote love from Qurator and a resteem. :) Feel free to drop your post link in our Daily Qurator comment section, so we don't miss it.


Invite a friend.
Do you know someone who is starting out? Or maybe someone who is posting great posts for a while but still need more exposure? Refer Qurator to your friend and after they get approved and become a member you will also receive a bonus 1SBD upvote on your most recent posts.
There are two ways to do it and this is how it works:
| | Option 1 - Referrals | Option2 - Sponsorship |
| --- | --- | --- |
| 1 | You refer a friend to Qurator | You sponsor a membership to your friend |
| 2 | Your friend sends registration fee to Qurator and mentions your name in the memo: referred by @your_steemit_username | You send registration fee to @qurator with your the person's name in memo: @your_friends_username |
| 3 | Our team reviews the account | Our team reviews the account |
| 4 | Your friend is approved - you receive a 1SBD upvote | Your friend is approved - you receive 1SBD upvote |
Keep in mind that all registration rules still apply and all account will be reviewed by our team. You can read about content requirements in THIS post.
Note: Both programs are open to everyone, not only Qurator members.
---
Competitions


We host weekly Photo and Food competitions. Click on the images below to view the posts.
Additionally for all members we have Toss up Thursday, a biweekly free for all post-promotional competition.
| Tasty Tuesday | Toss up Thursday | Photo Friday |
| --- | --- | --- |
| | | |
For Qurator members
For those who would like some extra upvotes from the Qurator project can send SBD and their link to
@qustodian
. This little bot is available to Qurator members only.
- Send any amount of SBD and your link to receive upvotes.

- Any extra SBD will be refunded.

- The bot will upvote your post to the value of 2.35 times the amount of SBD you send.
For Investors
For those who would like to invest some Steem Power,
@qustodian
pays out 90% of all the SBD sent to the account. Delegate minimum of 50 SP to invest and receive daily payouts in SBD.
Delegation links for @qustodian (NOT @QURATOR):
Please remember to leave at least 50SP in your account!
For any other amount feel free to contact us in Discord.
*Delegation links for @qurator
After you click the link you will have to check the value, click next and then enter your Steemit NAME and Private Active Key to delegate.
Please remember to leave at least 50SP in your account and that new delegations overwrites the old one. Always use the total amount you want to delegate.
Qurator's Discord Channel


There is more perks and fun stuff on our server:
Feel free to ask Qurator Team questions
Meet other members
Promote your post in our Postpromotion room
Check your last upvote, current tier and @qustodian balance with Quro bot in Qurator-Assistant room
Keep an eye on on Steemit challenges in Steemit-challenges room
Join us! https://discord.gg/pJtWp57

Steemauto Curation Trail
The new curation trail is active and running! If you would like to support your fellow Qurites or just earn some extra curation feel free to join our curation trail that is active on Steemauto.
Steemauto guide and registration info
We suggest not following the trail with 100%, steemauto has 2 ways of following a trail, static or scaled. We suggest using SCALED instead of static since static votes can add up quickly and drain VP very fast. We suggest using scaled and then maybe around 25%.
Steemauto can show us who is currently on the trail and at what percentage. Looking forward to see more Qurites joining the trail in the near future! We also reward the team players and there might be a nice surprise for a lucky trailer. =P
Qurator banners
If you would like to show some more support and use Qurator banners then please head over to this post and copy the banner links from there. =)



»»-------------¤-------------««
Upvoting or Resteeming this post will help us grow and in turn enable us to give better upvotes to our members and quality content creators.
The Qurator project is brought to you by:
@scrooger | @boontjie | @goldendawne | @ewkaw | @ackhoo | @brumest | @stresskiller | @blacklux
Like what we do? Consider voting for us as a Steemit witness.
Active Witness rank: 81
---