Juicy! Juicy!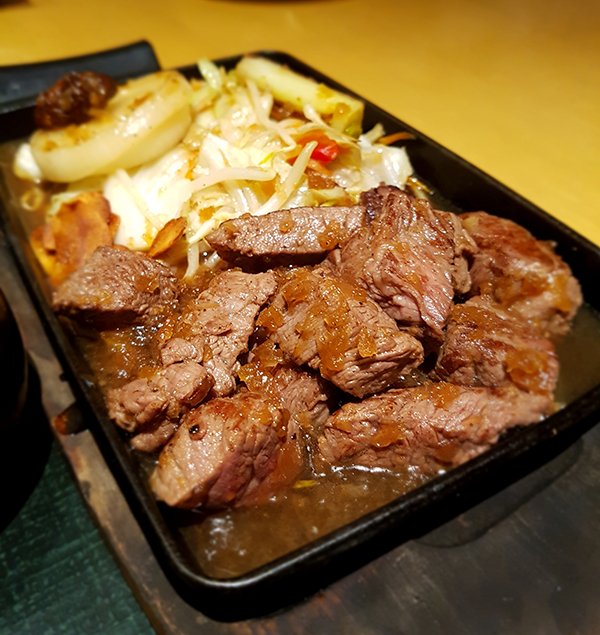 Teppanyaki Zen - A Diced Cut Beef Steak Set
Japanese food for our Tasty Tuesday today. Taken in Rakuzen at 3 Damansara branch, a bit of high-end dining place, luckily this was a treat from a friend, so I had this whole set for free!
I asked for the beef to be cooked medium well. Sometimes I like it medium rare if I'm having a big steak. This is just nicely cooked with tender and juicy at the same time.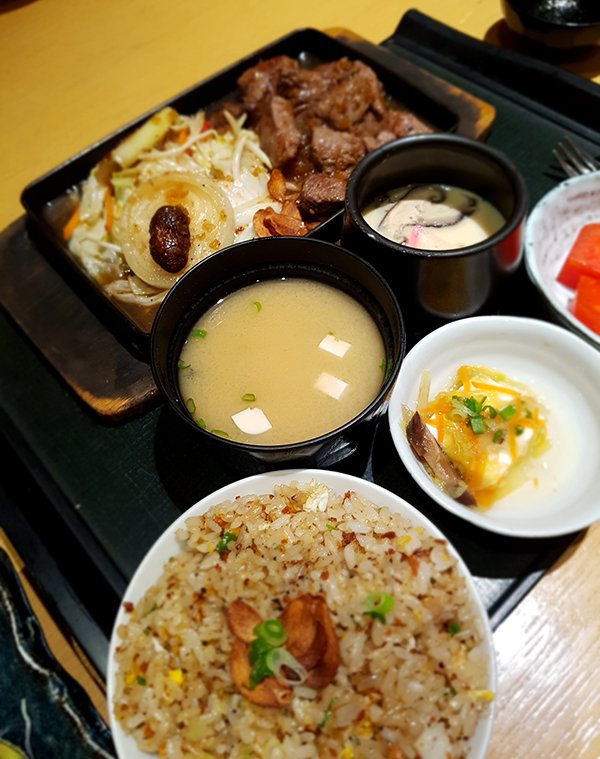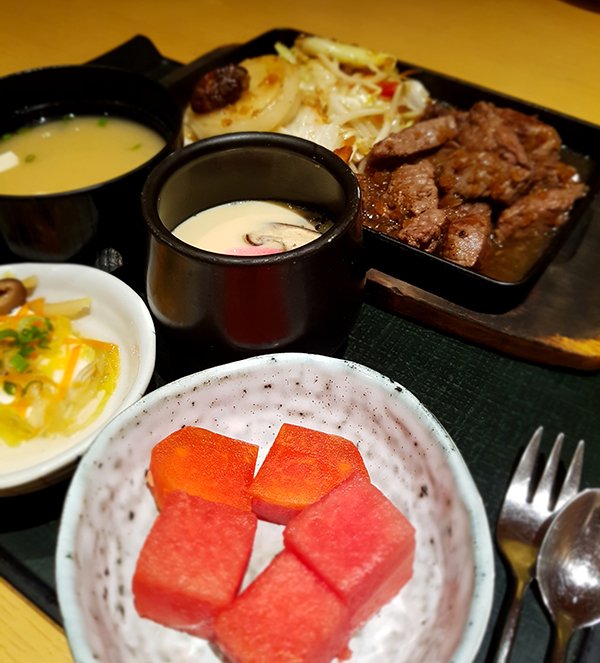 Since it's a set, besides the beef and the fried veggies on the side, it also comes with a whole lot of other things. Let's see what else we got here, so there's Garlic Fried Rice, Miso Soup, Chawanmushi, Cold Tofu and Watermelon fruit.
I could not finish it myself, so I shared this with Rose and we enjoy it very much, especially it's a free meal!! Haha...

My mission is to make you, and also the curators from @qurator to start drooling with this. So, have I attracted any hungry people yet!?? Hehehe... I'll see you in my next post!

This is my entry for @qurator's Tasty Tuesday #97. Check out the details here for more of this amazing contest.

All photos were taken with my Samsung Galaxy S7 Edge.

Thank you for stopping by, this is a place where I can share the things I enjoy in life, art, gardening, nature, foods. This is why my divider above are filled with all the different kind of icons that I love doing. I hope you enjoy my post so far, leave me a comment if you like.
谢谢您的到访,这里是个我可以分享关于我所喜爱的生活,包括艺术,园艺,大自然,食物等等的地方。 这就是为什么我上面的页脚全都是我喜欢做的不同类型的图标。 我希望您喜欢我的帖子,如果您喜欢,不妨留下您的评语。
Proud Member of:

Proud curator and editor of #cn-malaysia