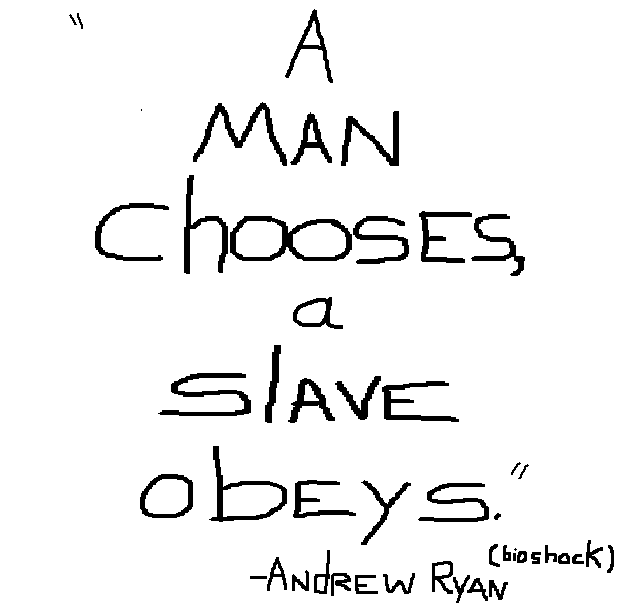 Perhaps ranking up there in my all time favorite video game series the Bioshock franchise certainly has a darker more cynical spin to it's storytelling and realities than most! Highly recommended if you've not checked them out yet. Great Adventure / FPS.
Do you choose to do as you wish or are you told to do things? While slavery was officially abolished in north america years and years ago the harsh reality is that it still very much exists today in the form of taxation from the government.. They print money at will, then charge you a bit on your income, essentially claiming their life hours as their own, enslaving you..
Choose to be free, stand up against the gangsters that wear suits and use police and prison to scare you into submission and ultimately live happy, as the creator intended!
---