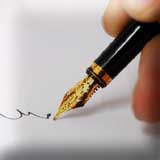 "I fear I cannot make an amusing speech. I have just been reading a book which says that "all geni8uses are devoid of humour".
Sir Stephen Spender, poet - speech at the Cambridge Union, January 1938.
In full Sir Stephen Harold Spender, (born February 28, 1909, London, England—died July 16, 1995, London), English poet and critic, who made his reputation in the 1930s with poems expressing the politically conscience-stricken, leftist "new writing" of that period.