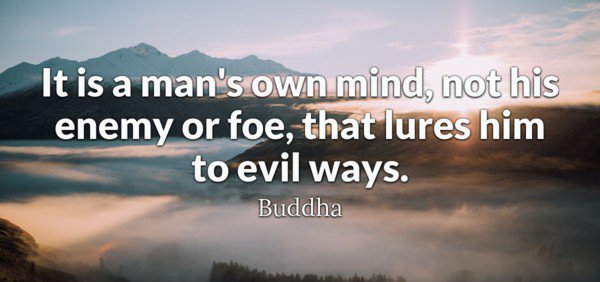 "It is a man's own mind, not his enemy or foe, that lures him to evil ways."
You are responsible for controlling both your own thoughts and actions. Warriors don't blame their behavior on other people.
Nobody "makes" you do anything. You always have a choice. When you make a mistake, own it, make things right, and then move on. Don't try to justify it or blame it on someone else.
No matter what anyone else does, you are always responsible for your own actions. Be a strong enough person to take ownership of everything you do, both right and wrong.
In the end, it was your choice, you decided what you would do.
Follow @gabyinho
Regards!
Albert