Hi Friends... After making you think for a day, here I am with a super cool recipe, made with rice, that is - Rice Semia(Semige or Seviyan)!!
In English - We call it Rice Noodles!!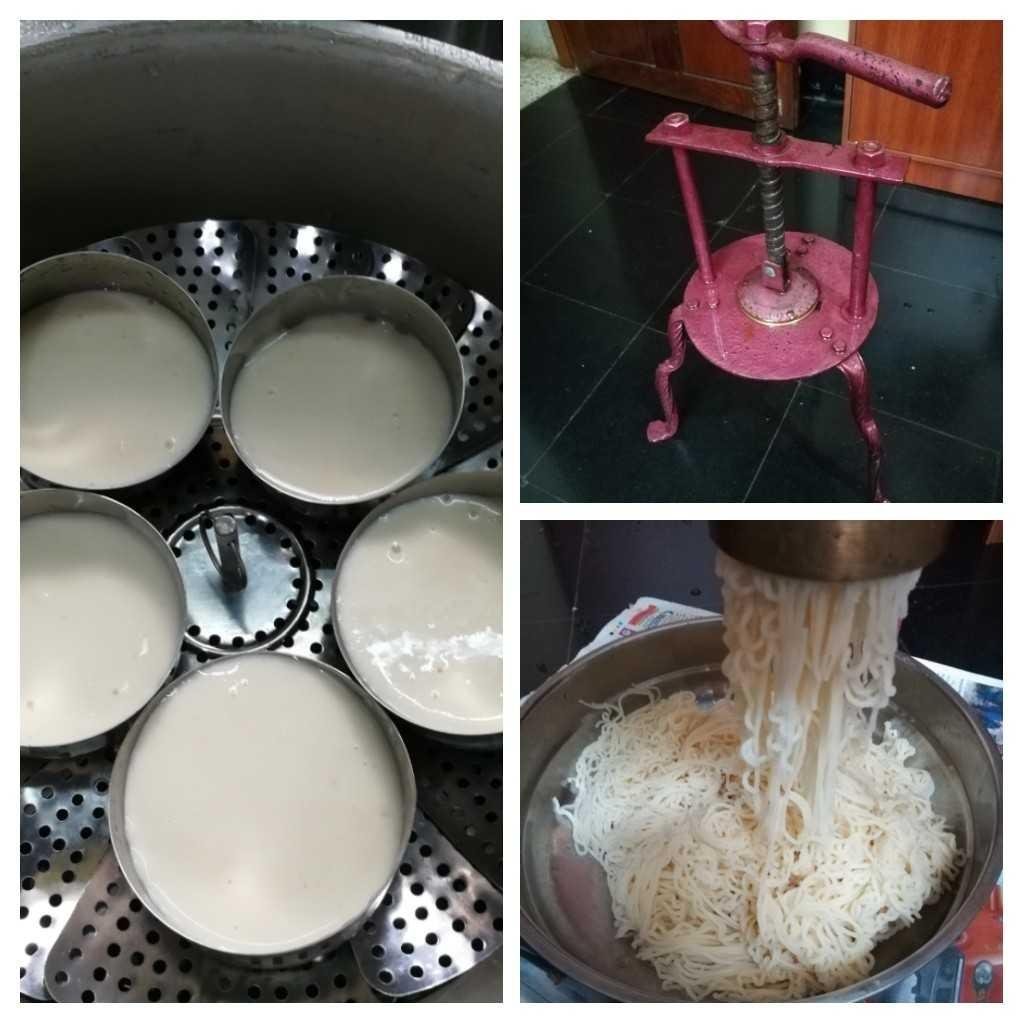 In my last post I had given a clue that it's not for Idli and I am doing it as a special dish for the 'Thread changing festival' called Rigupakarma here!.*
(*This Rigupakarma is a festival of changing threads for the male members in the family in our community. My Dad and my Husband observe these Traditional norms even today, though the children today are not accustomed to these things!!)
As this dish resembles the threads, so I made it yesterday...😜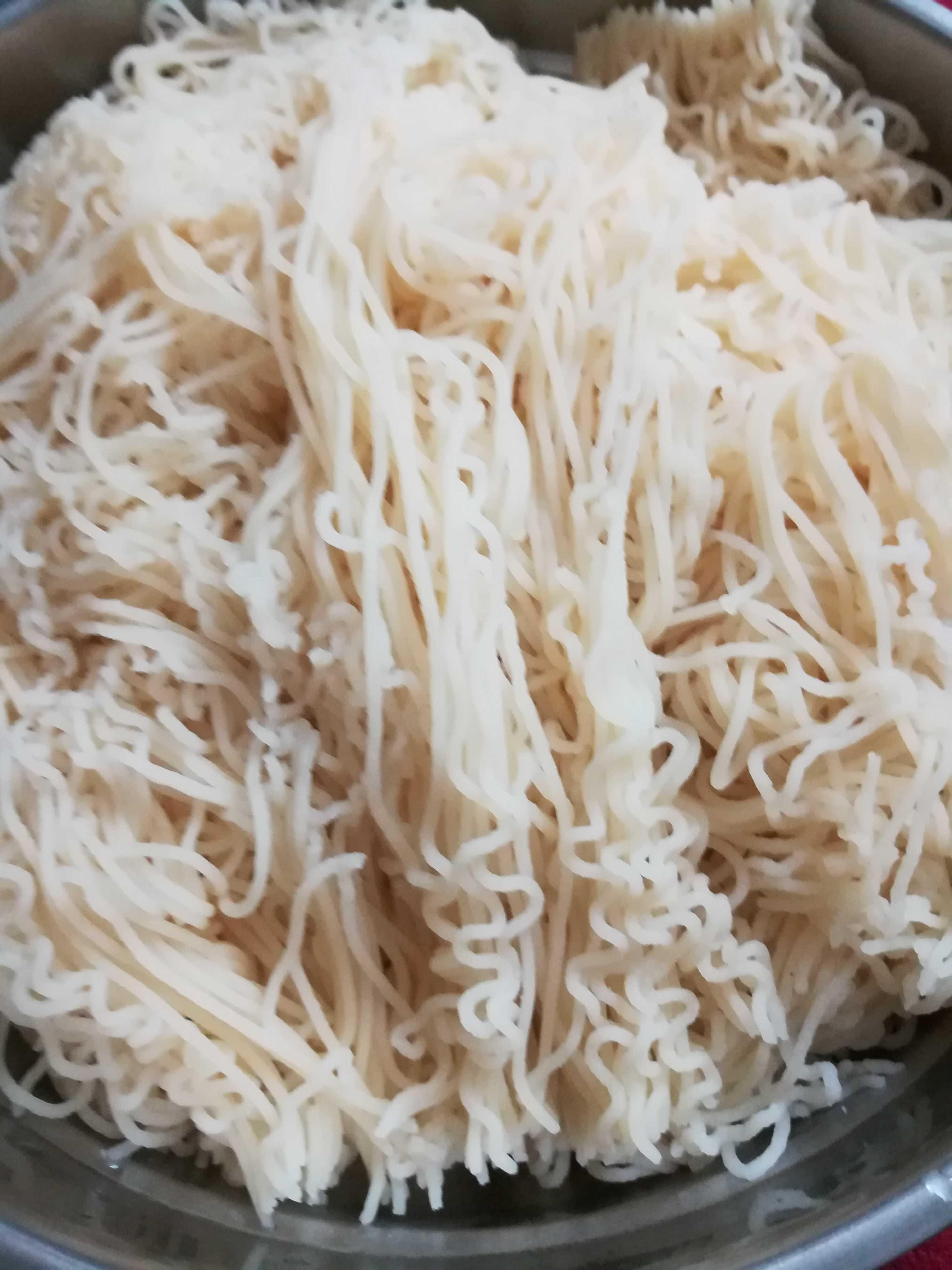 We can make it in 2 types.
1.With boiled rice.
2.With row rice.
Here I made the first type - with boiled rice(a white variety), which we call Kat Sambar rice here in Mangalore
How to make...
Soak the rice with enough water previous night, after washing it properly. Next morning do not throw away the water. Grind it to a fine paste using a mixer or grinder. Let the batter be of Idli - batter consistency. Add salt for taste and steem boil it in the Idli cups, till done.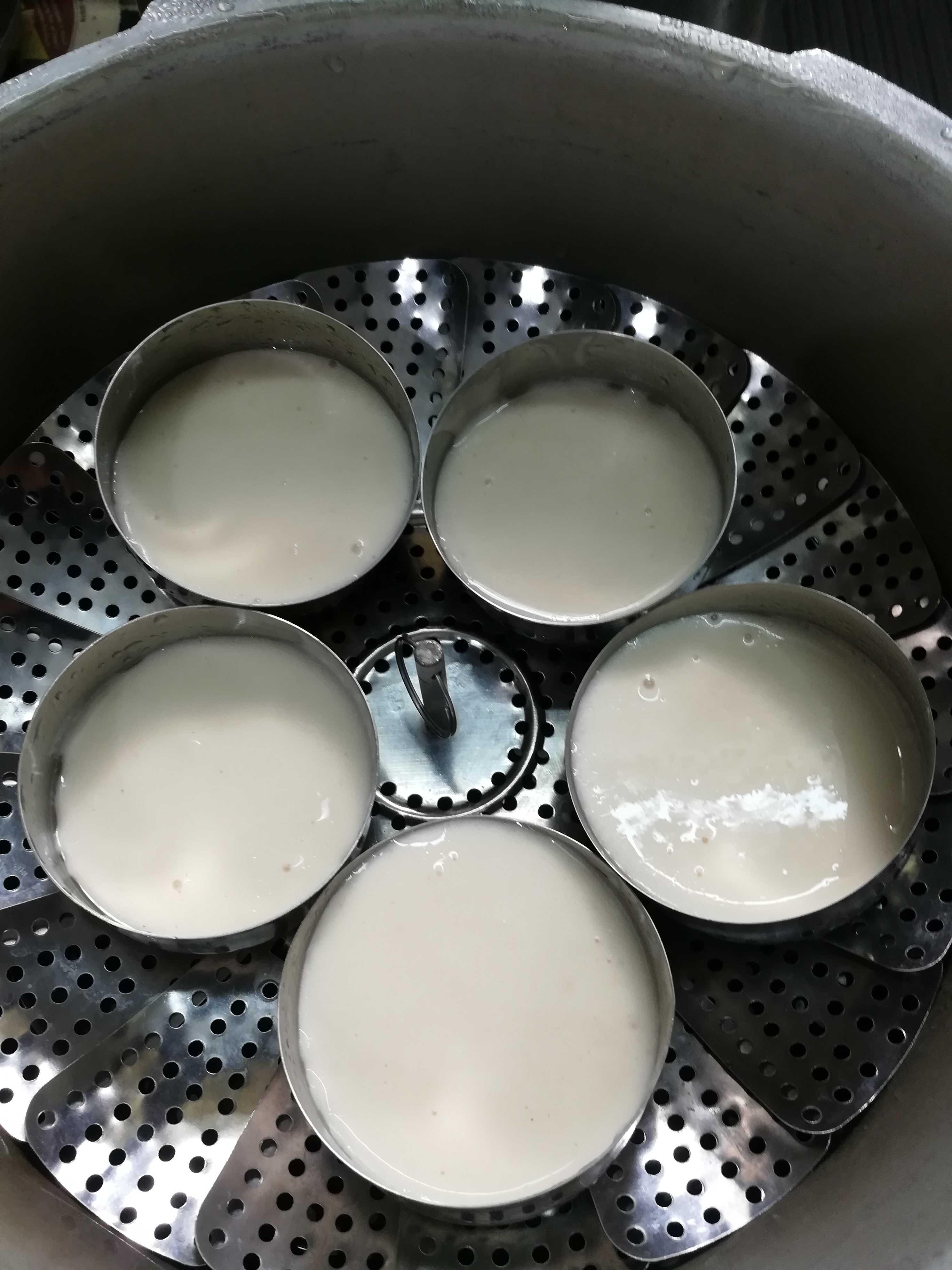 Now we need this machine!!
It's called Semige - Machine, which we use to make this manually at home!!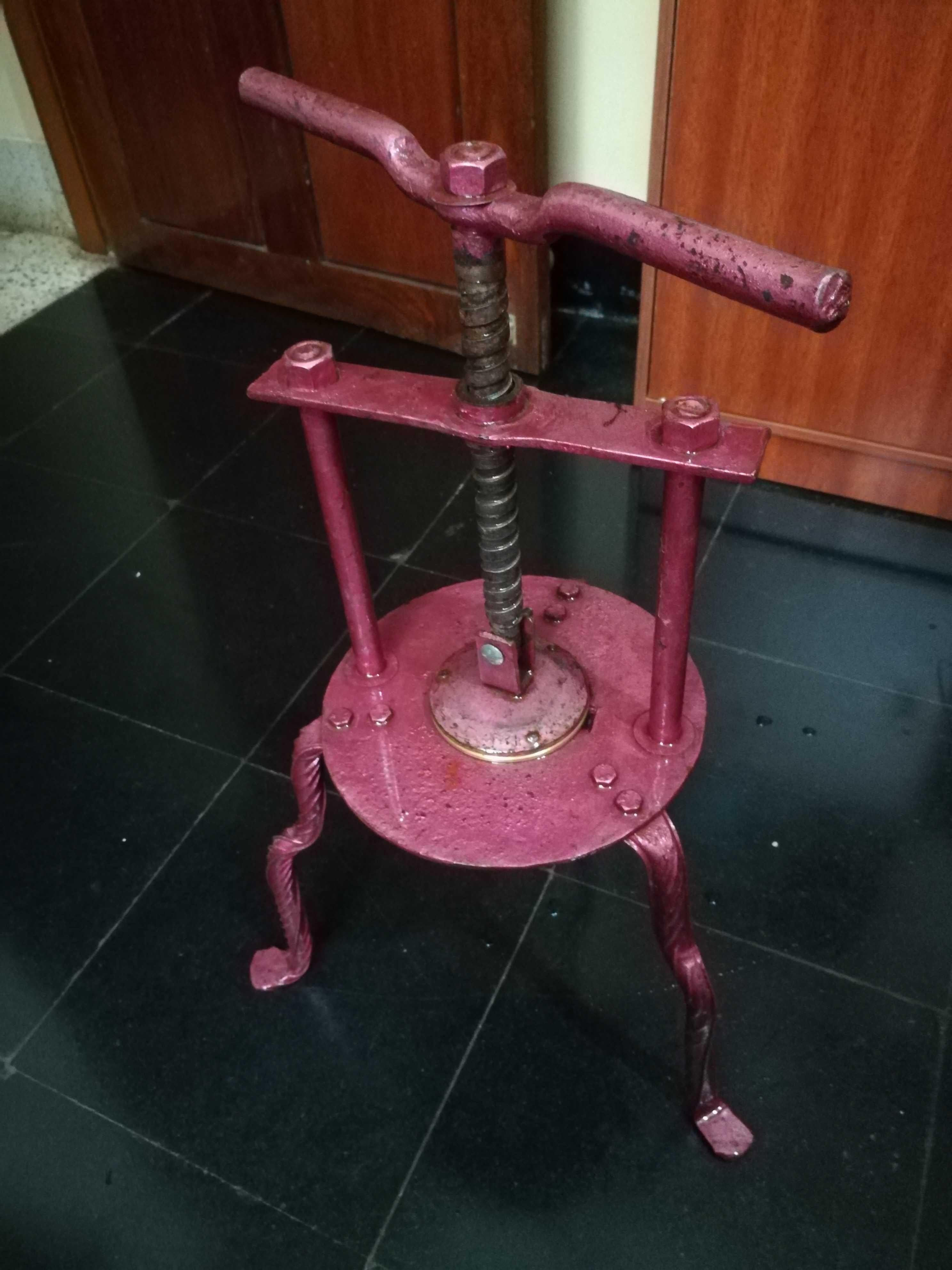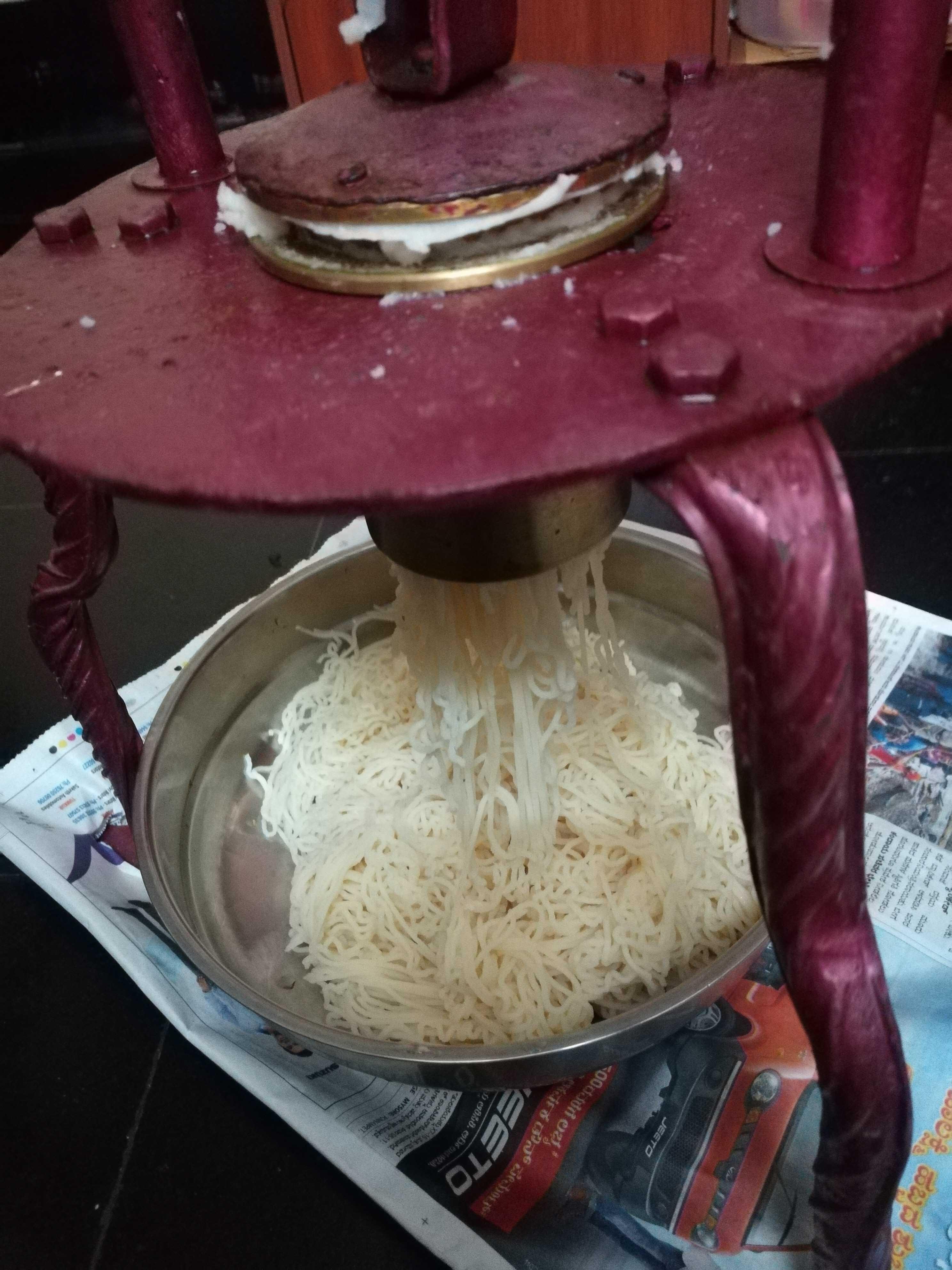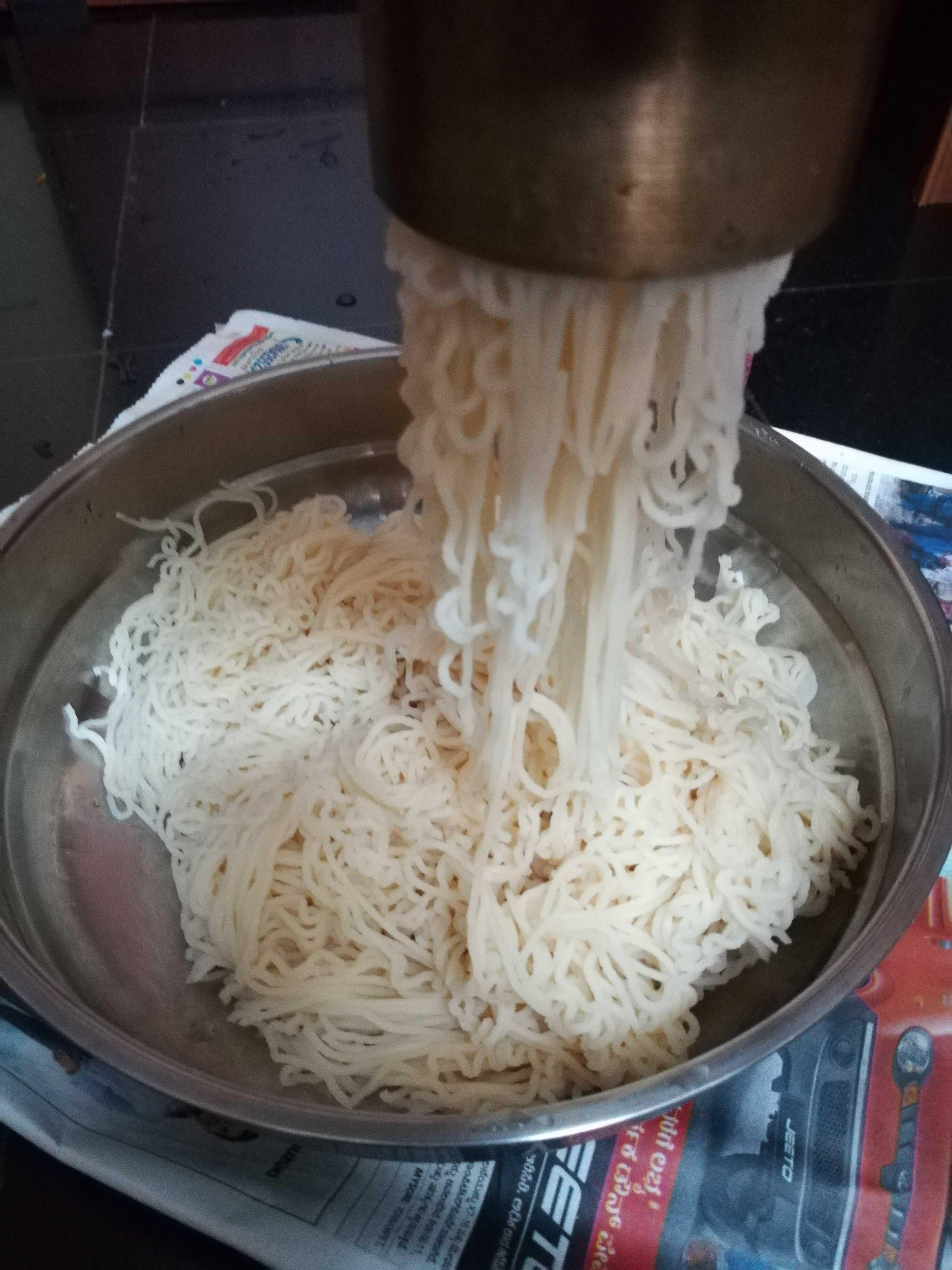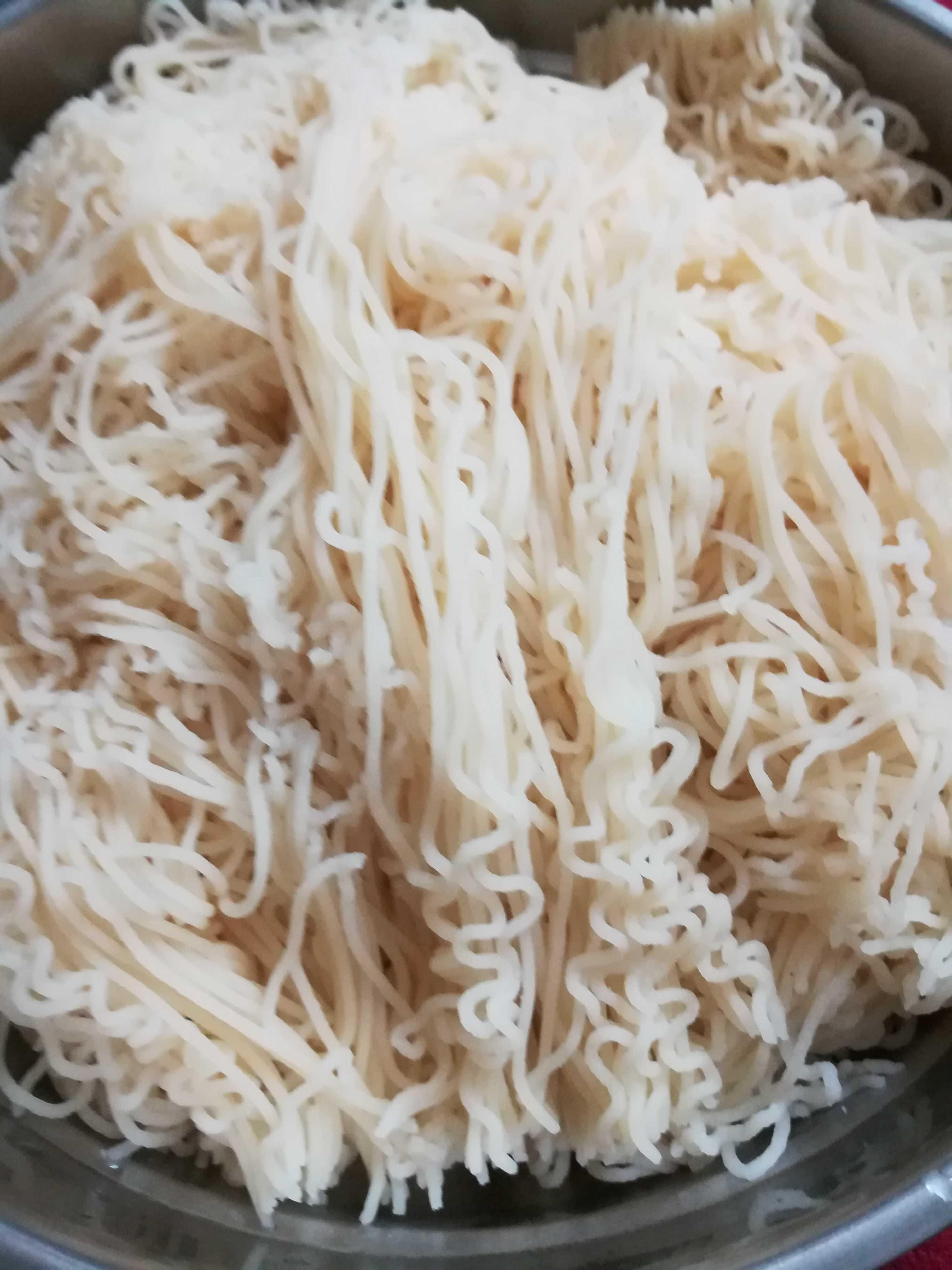 At a time, we can put 2 idlis into this lower cup, and by turning the hand slowly, the upper weight pushes it to get the thread like semige like this!
Have to keep a plate or vessel to collect it from the bottom cup!
This can be had with Dal or spicy Rasam or even with Kheer or Payasam!!
We can also make an upma with this giving a good seasoning....
Here we must keep in mind that we must finish doing this, when all the idlis are steaming hot. If it cools down, then it really becomes difficult to make it!.
The second method is to do this is with row rice or white rice, where we use coconut. I will come again with another blog after a week, as the method of preparing is bit different... :)
And about my quiz... Yes, there are 18 petals!
I've already upvoted everyone with a small percentage, whoever answered. No one could imagine that it is for this a Semige or Semia!!
For all those who gave a right answer as 18 petals, you will be receiving my one upvote at your profile, by turn. (That is 4 persons daily, as per the list of answers received, during next one week, from tomorrow!!)... :)
Anyways, don't take this seriously and all this is just for fun!!😊😘. As the steem price is low, my upvote never counts much. Such quizzes and Contests bring us together and make us laugh a bit, that's all...
Today is also a Raksha Bandhan day! Much love and Good Wishes to all my dear Steemian Brothers and Sisters, and to the entire Steemit family for a bright and prosperous future ahead...
Lovingly Your's, @geetharao...