Qrater Membership Update #1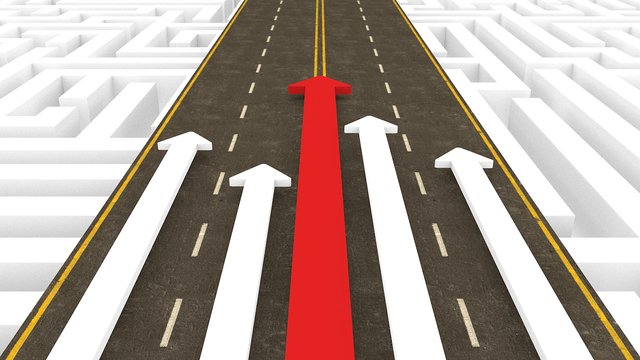 Image credit: pixabay.com
We are now up to 5 members with 15 memberships still available today!!!
Our members so far:
@socialmediaseo
@sydesjokes
@reonlouw
@gringo211985
@cicisaja
Current Status
Total SP including delegation approx. = 221
100% upvote weight at 80% voting power= $0.03 see
https://steemnow.com/upvotecalc.html
(we calculate voting power at 80% to ensure to provide an accurate representation of the value you receive, as we will have 20 members we will never drop below 80% voting power)
Number of people in trail = 5
Vote weight for all people in trail = 100%
We are a quality content writers post promotion group where our members pay a small fee to receive 1 upvote per day for 30 days. We are a human operated team and we have rules in place to avoid any possible spammers from joining the service.
Joining is simple, send a memo with 0.01 SBD to 'qrater with the memo "apply - @ yourusernamehere" change the yourusernamehere to your Steemit username. We will then review your account to see if you comply with our rules, and we will return the 0.01 SBD with an acceptance memo.
Once you receive the acceptance memo you will need to transfer the membership fee to @qrater which is currently set to 0.45 SBD.
Once we have received your membership fee we will update your last post providing it is under 48 hours old. We will then leave a comment on your latest post to let you know that you have been accepted.
If you are rejected we will simply transfer the 0.01 back to you with the memo "rejection - sorry you currently do not meet our rules of membership"
FAQ
Can I apply and pay on behalf of other Steemians?
Yes, when applying please put the username of the Steemian you would like to apply for. You can also pay the membership fee for other Steemians, could make a nice gift for a friend.
What happens if I can't post every day?
Our service is designed to be used by people that post at least once per day, however this is not always possible, and where possible we will provide a manual upvote or two, at our discretion. The only time we will be unable to provide any backvotes is when we reach 20 members, as this would mean our voting power would drop below 80%.
When do I get my upvote?
Once you have paid your membership fee you will receive a manual upvote, then once per day you will receive an upvote from @qrater at approx. 30 minutes after the post has been published.
How much can I earn?
We are primarily set up to provide extra post exposure. We currently charge 50% of our upvote value, our current upvote is 0.03*30 = 0.9 post value. Our entry fee is 0.45 SBD which is 50% of the post value you will receive.
Why has your upvote increased in value?
We re-invest all SBD and liquid Steem we earn on our account into SP delegation, as new members join you may find that our upvote increases in value.
Why has your upvote decreased in value?
The only time our upvote will decrease in value is when the price of Steem and Steem Dollars fluctuates. We can not be held responsible for the prices of Steem, SBD, or our upvote post value.
Why has your membership fee increased?
As we charge 50% of our 80% voting power 100% weight upvote, when our upvote increases in value so will the membership. When our upvote reaches 0.04 the cost of membership will be 0.6 SBD, however you will receive 30*0.04 = 1.2 in upvotes. The more our membership fee costs = the bigger the daily upvote you receive.
How do I renew my membership?
To renew your membership it is the exact same process as you did to apply, but this time you should send 0.01 SBD with the memo "renew - @ yoursteemitnamehere" (replace with your actual Steemit username). Once we receive this we will renew your membership for another 30 days, providing you are not breaking our rules.
When do I renew my membership?
We normally send out memo's when there is 2 days left before your membership expires, we can amend this if you request us to do so. If you're a member and would like to be reminded at a specific date, please let us know in the comments below.
Do you offer support? Can I contact you?
We currently offer support through comments only. We may look to expand to discord in the future.
Rules of membership
Rules are simple - break them and you're out:
No spam ever!!! We catch you spamming and you're off the list and we will report you to steemcleaners!!!
You must post unique content and post sources for images or content used from other websites - we will check
You must always post more than approx. 150 words in your posts - acceptions can be made by admin
You must remain at positive reputation at date of joining - this means if you join at rank 25 then you must remain at least rank 26 to stay in the list
You must make payment every 30 days to remain on the list.
You must not post more than 8 times per day
You must not abuse bid bots
a. You must not upvote posts with less than 150 words approx.
b. You must not use bid bots to upvote after 48 hours of the posting time.
c. You must not use bid bots to upvote comments above 2SBD value.
You must not memo spam
You must not post under the NSFW tag
Apply to join now by sending 0.01 SBD to @qrater with the memo "apply - yoursteemitnamehere"