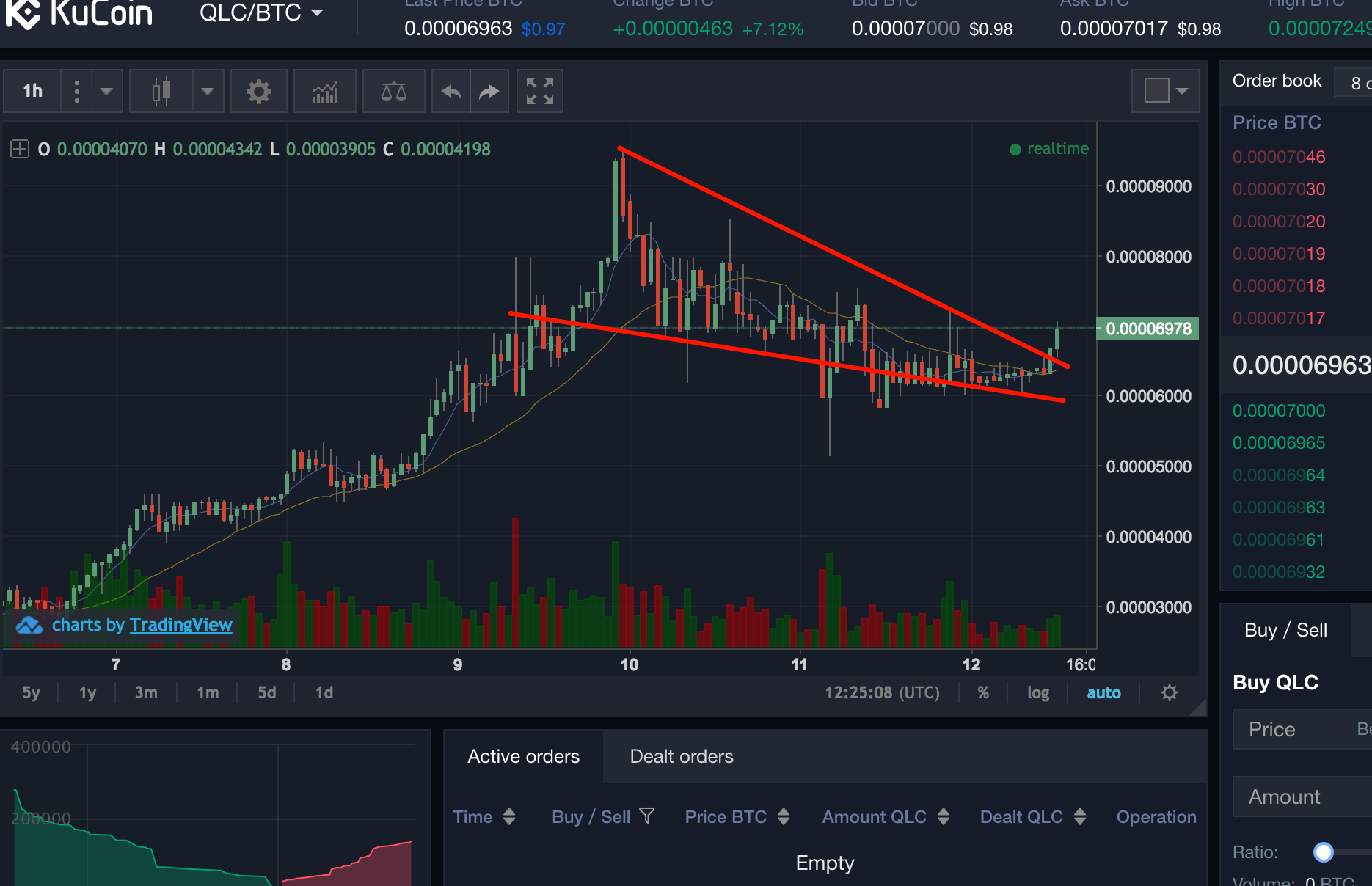 Exchange Kucoin.
Breakthrough of a large triangle on a 1-hour chart. We can go to new heights.
Fresh project. So far, only trades on Kucoin, which means that the listing for the other stock exchanges is ahead. Listing means growth.
The token QLINK created on NEO blockchain, and considering that at NEO for now exist only strong projects that is plus.
But the most interesting thing is that information was leaked that QLC will be added to Binance, the exact date is unknown. If so, you can expect minimum 2X.
Also, there are rumors about the partnership of QLC with T-Mobile.
Among other plans QLC:
Launch SMS & Wi-Fi product in the first quarter of 2018
Launch of smart contracts for Wi-Fi billing in the first quarter

If this blog post has helped you, please follow, upvote, resteem.