recording my first podcast interview today + made one-of-a-kind business cards for qflux :-o
I decided to do handmade one-of-a-kind mini artworks (i.e. "business cards") to promote the new Quixotic Flux website. These take about 5-10 minutes each to make — so if I give you one, you know I really want you to have it!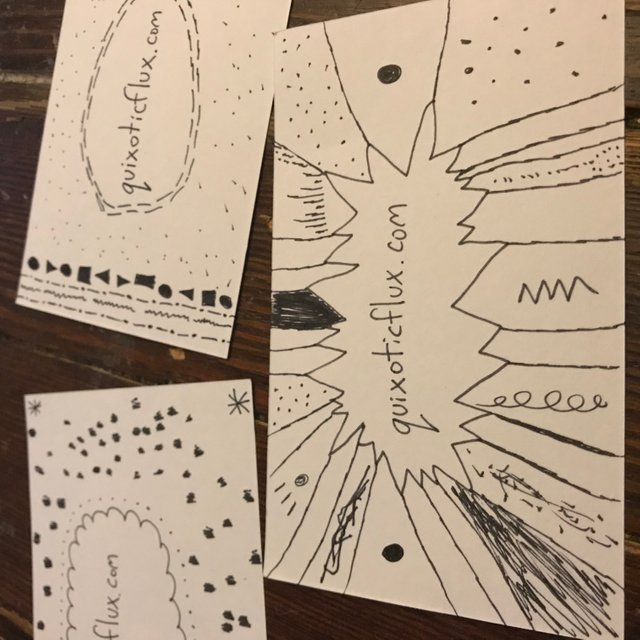 Today is an exciting day — I'm recording the first of five interview episodes for season one of the Quixotic Flux podcast. I'm going to talk creativity, music, e-sports, and mental health with one of the most inspiring people I know — my own brother, @nicksokol — woop!
Wish me luck — I'm a little nervous about the technology side of this interview recording business — and if all goes well, you can expect to hear this interview in a few months as one of the very first podcast episodes. 😱
as always — if you want free updates and episodes as they happen, just head over to the quixotic flux home page and submit yer email addy
what kind of content do you want to hear from the upcoming quixotic flux podcast?