The tale of QAnon just got kicked up into high gear for me with this revelation. Huge shoutout to @dehobe13 on Twitter for bringing this to my attention.
Ok. We gotta rewind our QAnon recorders and hit early Feburary postings, such as this one; note the highlight: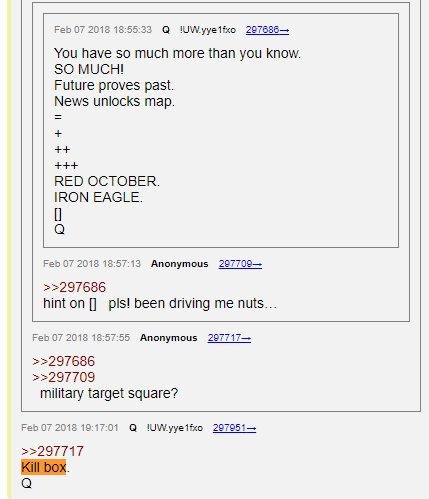 This was posted when the China op was going down. And it's generally understood to indicate that a military maneuver is happening. QAnon mentions to pay attention to the brackets, the "kill box" [] ; That's our cue to understand that shit is hitting the fan somewhere in our favor.
Now we fast forward to April 4, when QAnon posts this:


Next day, this is posted.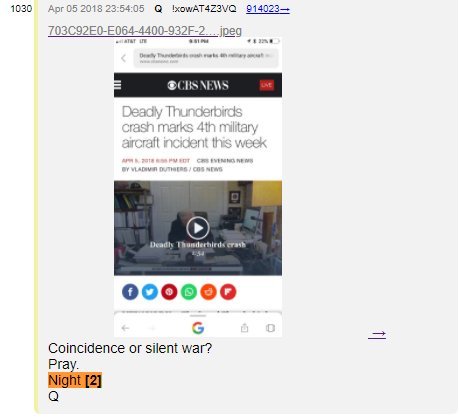 It indicates that the number of jets crashing and whatnot is not due to accidents, but as something more sinister... say, as those they are fighting are fighting back by fucking with satellite navigation. Retaliation for trying to drain the swamp.
Also, note the use of the kill box brackets.
Next day, April 6, this is posted.


Guess what else happened on April 6?
"Earthquakes"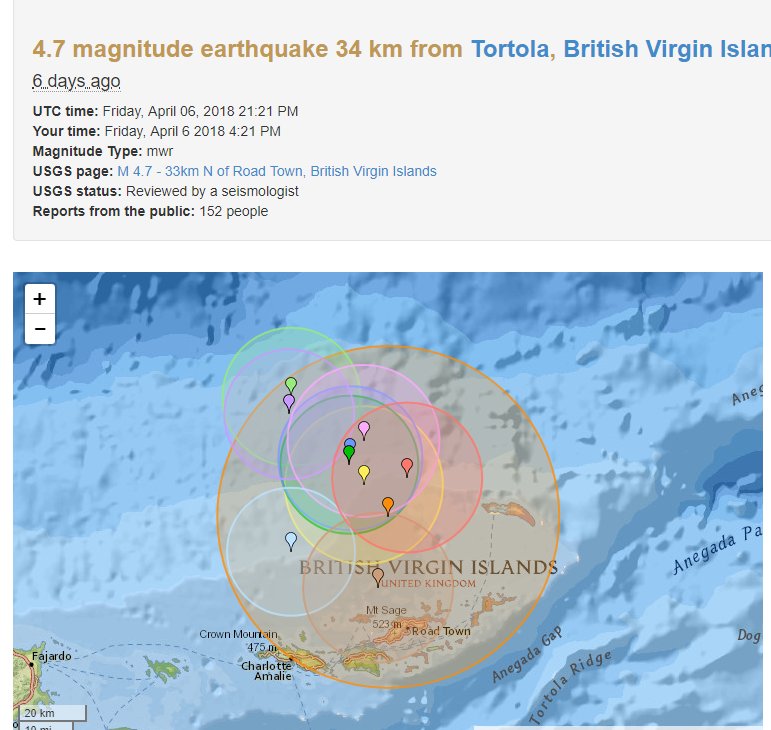 Here's Little St James in relation.

To which QAnon posts this: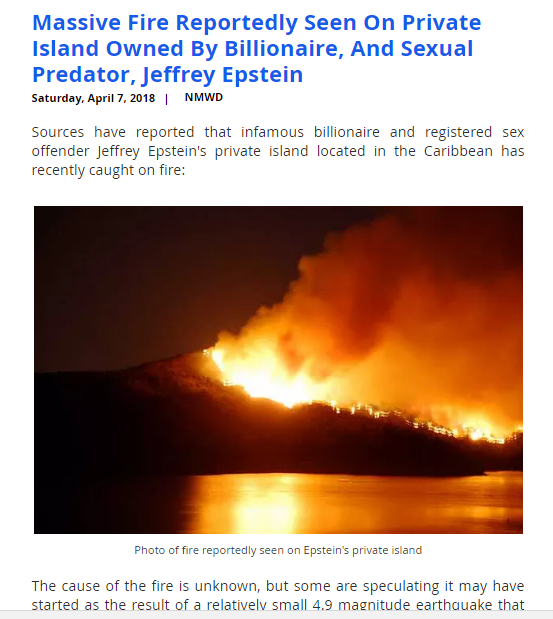 Source
Enjoy the show? Man, I didn't even have my popcorn ready. But just to keep things interesting, QAnon starts hinting at a direction for investigators to consider.

April 7, QAnon posts this, directly leading us down the Raychel Chandler rabbithole.

On April 8, we get this:
Increase in chatter? Means they're nervous. And to take the heat off themselves, they pull the Syria gas attack.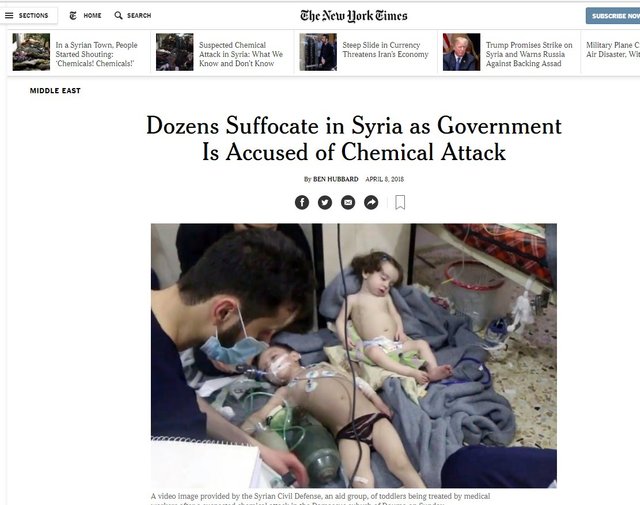 There's PLENTY of chatter on social media about what makes that gas attack suspect, enough that Tucker Carlson dropped the MOAB of monologues relating to why the timing for that gas attack is shady and why we shouldn't take the bait and why the hell are so many backing the idea to go bomb Syria?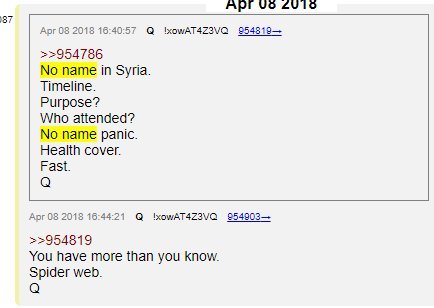 "No Name" is John McCain. And he loves him some ISIS.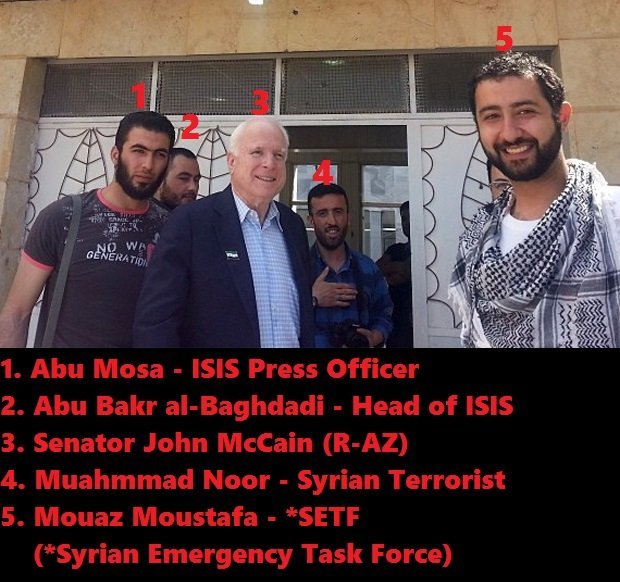 Source
Moving ahead to April 11, we get a thank you to Alan.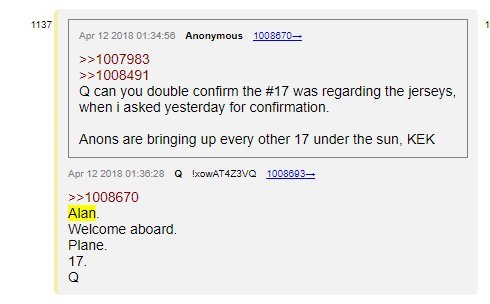 Gee, who is Alan? Could it be Alan Dershowitz, a known visitor to Epstein's plane and island? Makes me wonder if Alan switched sides knowing that Epstein can't blackmail him anymore.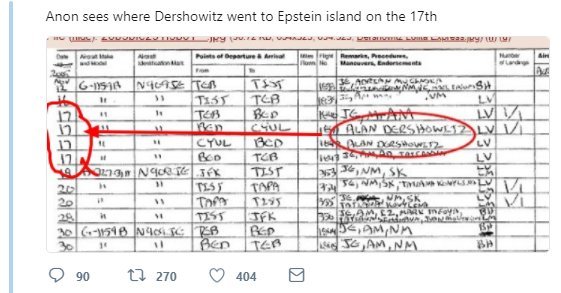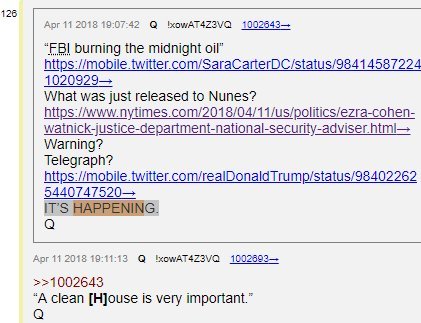 In regards to a clean [H]ouse, I think the kill box indicates that it's in the midst of swamp draining, with Paul Ryan being a swamp creature getting catapulted from the water.
Today is [5]

The reason for the delay between days [4] and [5]?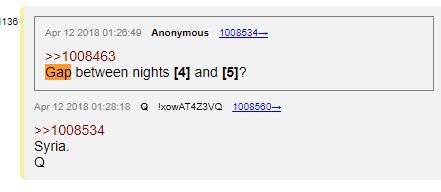 But the cherry on top?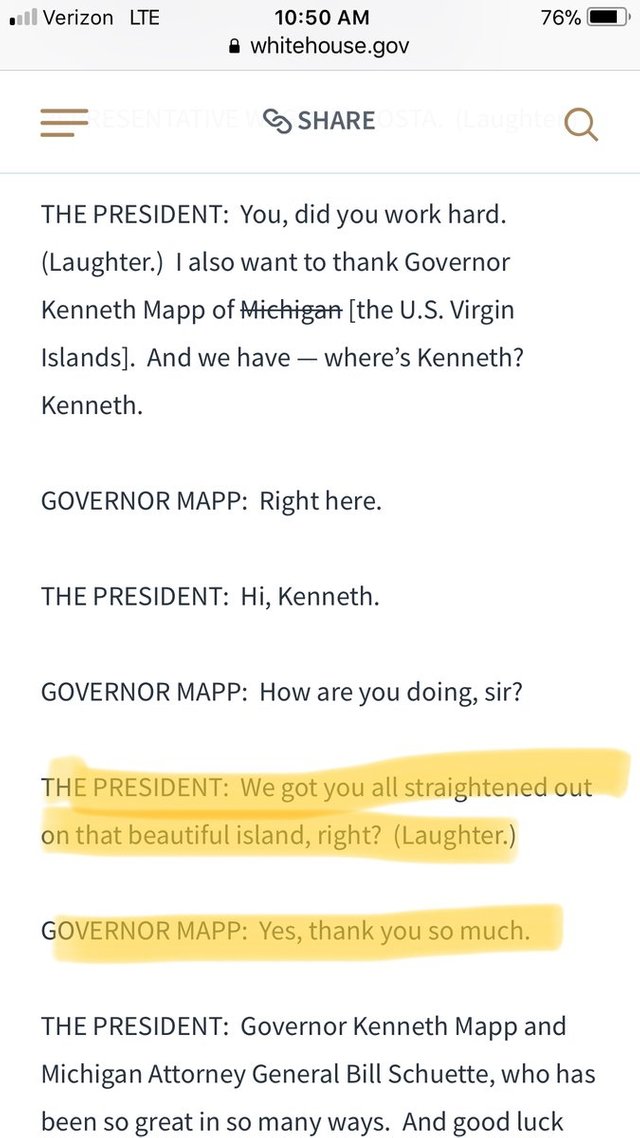 Source